More and more countries are dropping Covid related restrictions, which is great, but we've got no time to go outdoors. A new season is just around the corner and we all know what that means: new anime!! Stay inside and avoid that nasty pollen. Gotta go back to the office? You can now use the Crunchyroll app on your Nintendo Switch during your commute as well. As always you can check out AniChart or LiveChart for full lists with release schedules of the spring 2022 anime, but here's our pick for the upcoming months.
Week 13
Science Fell in Love, So I Tried to Prove It – Season 2
Release date: 02/04/2022
Genre: Comedy, Romance
Based on a manga series. Researchers at Saitama University, Shinya Yukimura and Ayame Himuro, are using data science to analyze the world's systems. When Ayame confesses her love to Shinya, they agree to approach the situation with scientific experiments.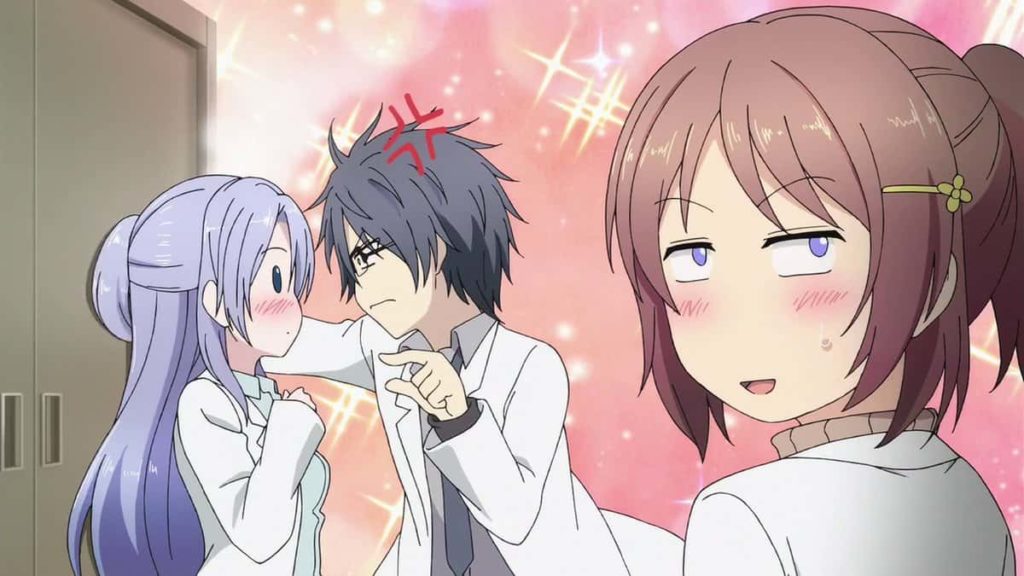 Aharen-san wa Hakarenai
Release date: 02/04/2022
Genre: Comedy, Slice of life, Romance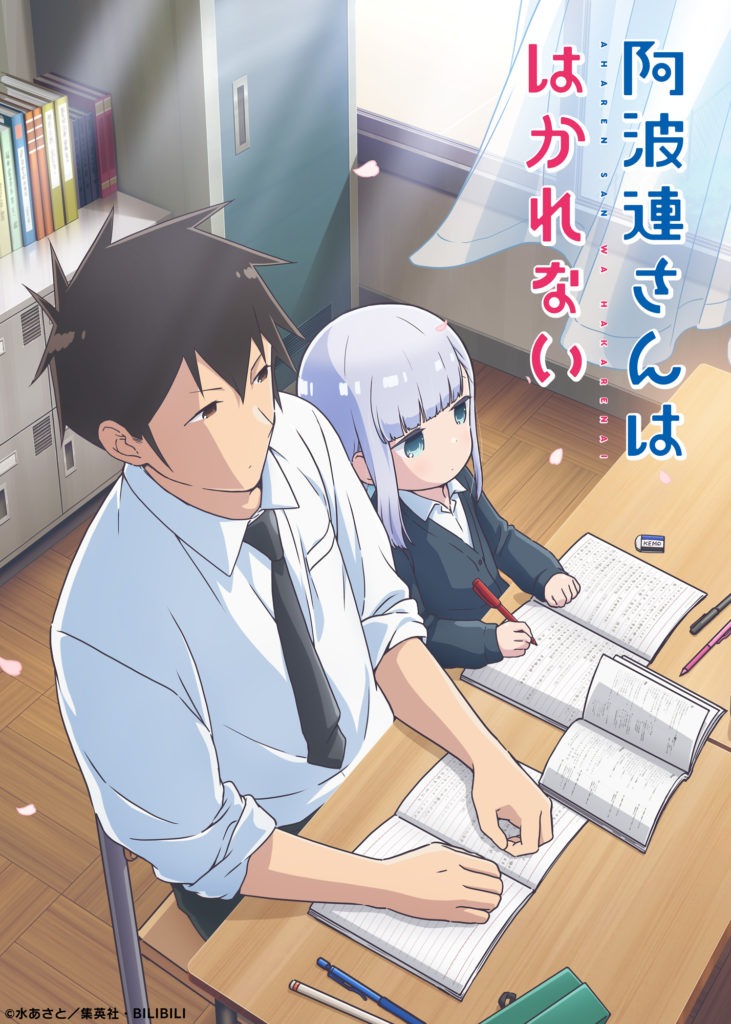 Based on a manga series. Short, quiet, and "indecipherable" describe high school student  Reina Aharen. She's not very good at reading the distance between people. Raidou, who sits next to her, one day picks up the eraser that she dropped. Suddenly the distance between them becomes uncomfortably close.
Trapped in a Dating Sim: The World of Otome Games Is Tough for Mobs
Release date: 03/04/2022
Genre: Adventure, Fantasy, Romance
A light novel series with manga adaptation. Office worker Leon reincarnates in an otome game. A very punishing one at that, where women reign supreme and only beautiful men earn a seat at the table. It's especially tough on mobs, like him. But, he still has his memory of when he played this game in his previous life. Using that knowledge, he tries to change this world, hoping to live out a quiet and easy life.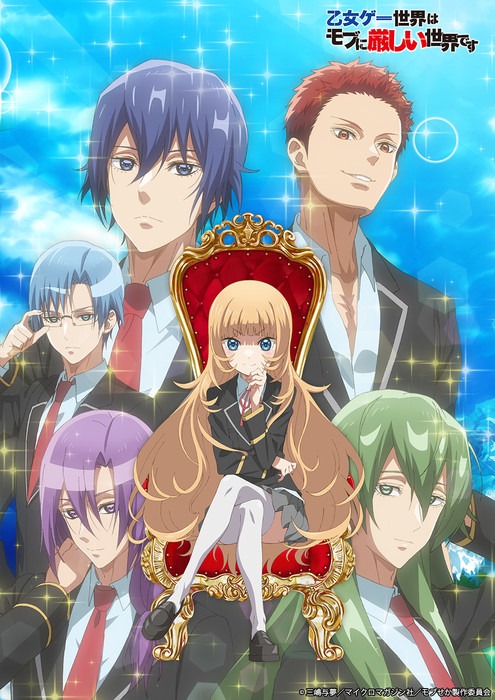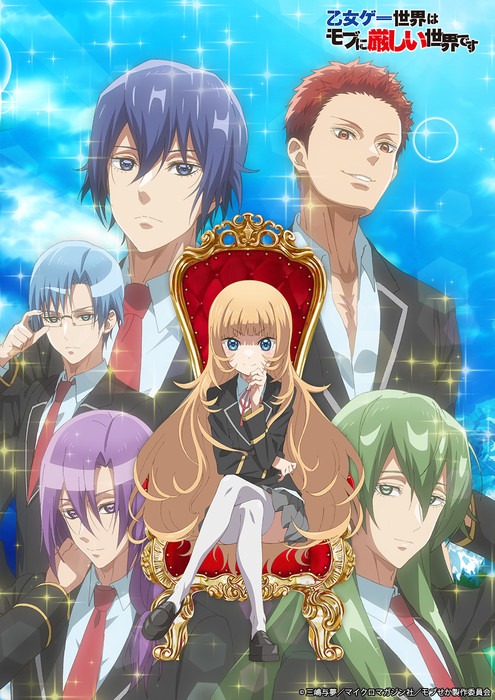 Week 14
I'm Quitting Heroing
Release date: 05/04/2022
Genre: Adventure, Fantasy, Comedy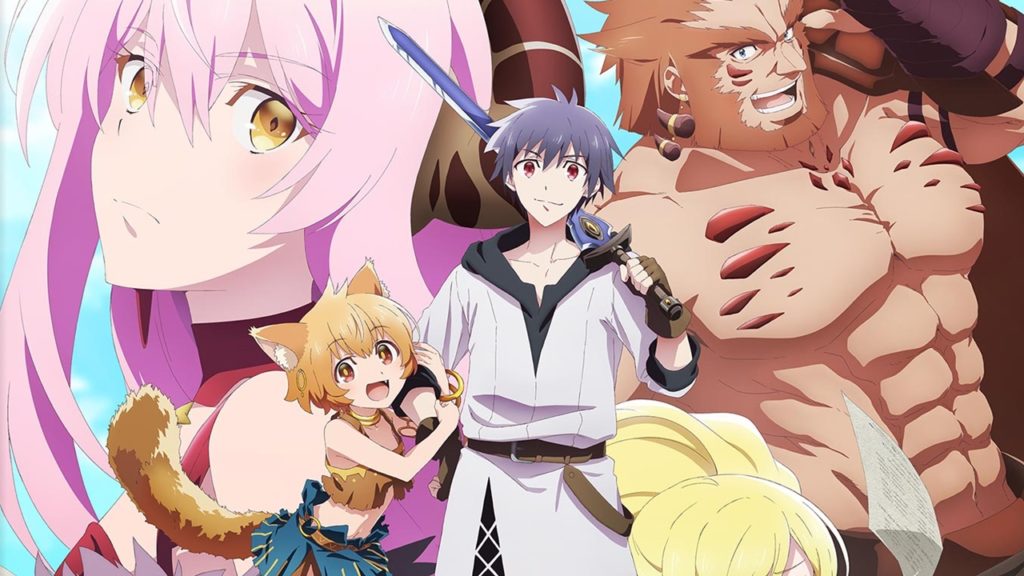 Based on a light novel series, with a manga adaptation. Leo Demonhart has saved humanity from the Demon King, but they're not very grateful. People are very suspicious and hostile towards him, so he decides to join the army of his former nemesis. Having defeated their leader, the army is in no shape. It's up to Leo to whip them back into fighting shape.
The Rising of the Shield Hero season 2
Release date: 06/04/2022
Genre: Adventure, Fantasy, Isekai
Originally a web novel, this dark isekai has been rewritten, gotten a manga and anime adaptation, a spin-off, and even a mobile video game. Naofumi gets summoned into a parallel world along with other heroes to fight hordes of monsters called Waves. He equips the Legendary Shield, while the others receive weapons. He gets betrayed by his companions and loses the support of the kingdom. As he finds new companions, they work hard to regain the trust of the people while figuring out the mystery regarding the Waves.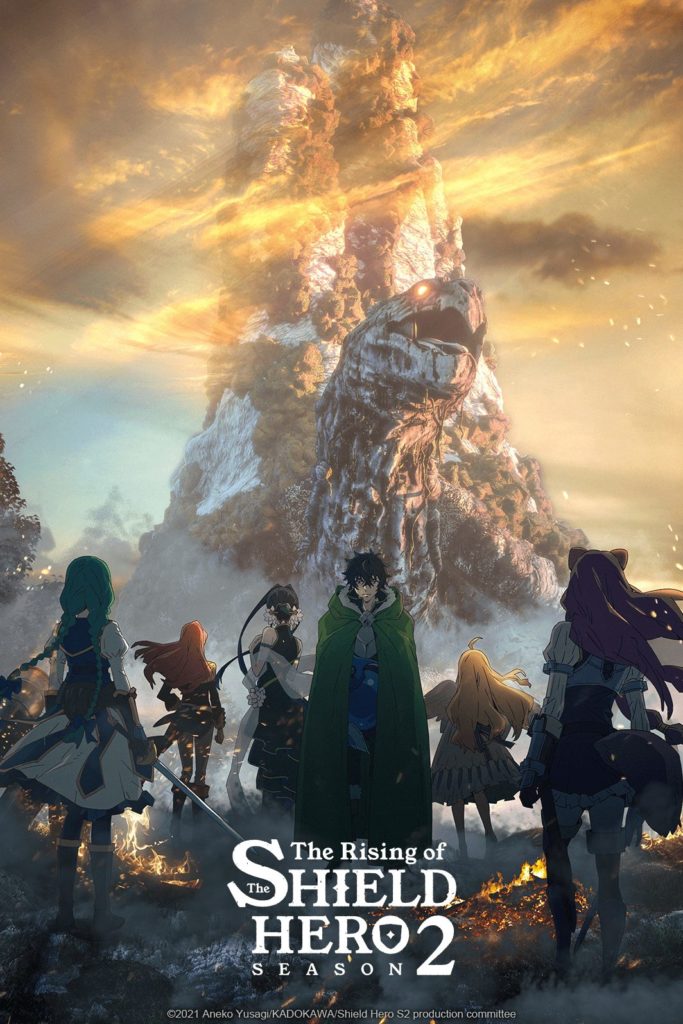 Tomodachi Game
Release date: 06/04/2022
Genre: Drama, Psychological, Mystery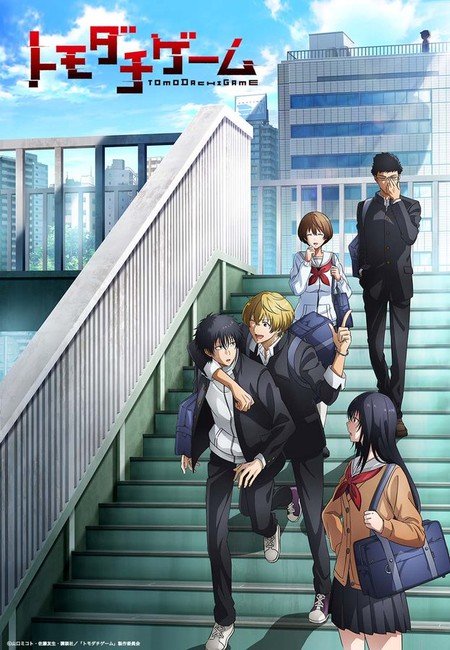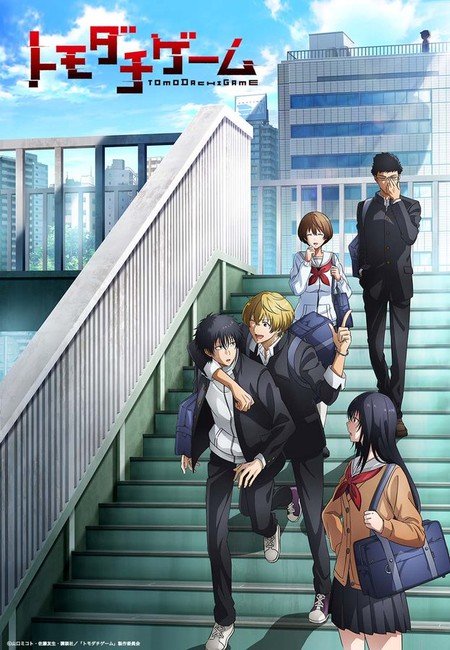 Based on a manga series with a live-action adaptation. High Schooler Yuuichi Katagiri values friendship above all else. When the funds for his class's school trip are stolen, he and his four best friends get dragged into a debt repayment game. Blind trust is necessary to beat this game, but will their friendship endure?
The Greatest Demon Lord Is Reborn as a Typical Nobody
Release date: 06/04/2022
Genre: Fantasy, Action, Romance, Ecchi
Based on a light novel series with a manga adaptation. The Demon Lord Varvatos is the most powerful being of all time. He's bored though, and decides it is time to reincarnate. He recalibrates his magical power to be average this time around. However, everyone in the modern world is of course still very weak compared to him. Ladies fall for him, the royal family begs him to become king… Overpowered af, he's still determined to become completely average.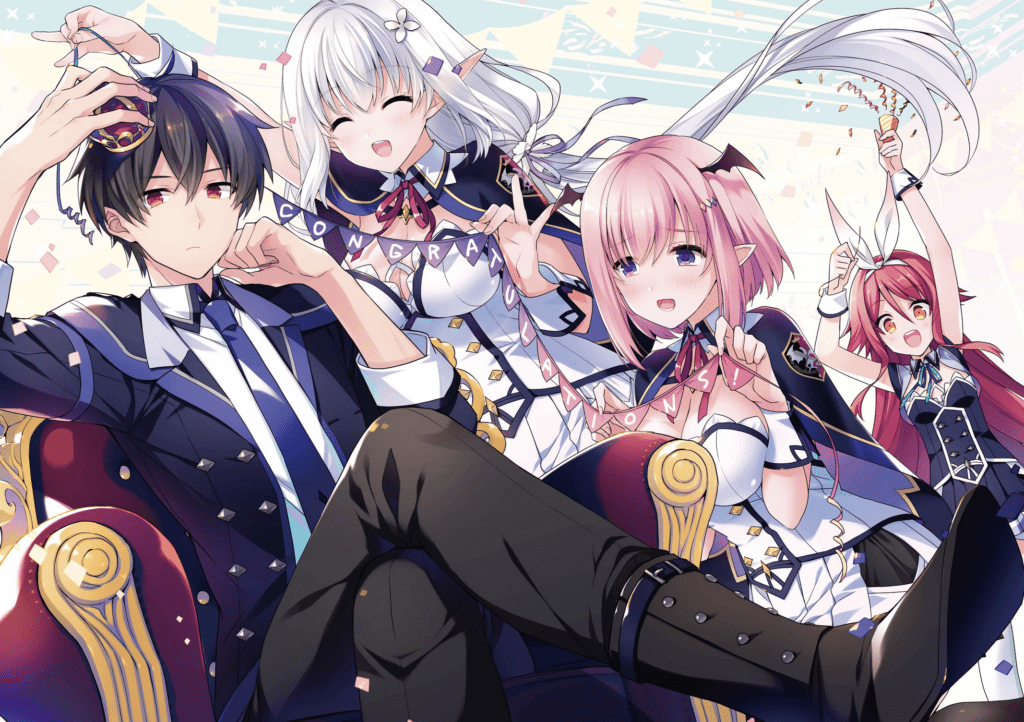 Komi Can't Communicate Season 2
Release date: 07/04/2022
Genre: Slice of life, Comedy, Romance
Based on a manga series and distributed by Netflix. Komi instantly gains popularity at the elite Itan Private High School thanks to her unmatched beauty and elegance. Her very average classmate Tadano learns that despite her looks, Komi suffers from a communication disorder. He decides to help her reach her goal of having 100 friends.
Skeleton Knight in Another World
Release date: 07/04/2022
Genre: Adventure, Fantasy
Based on a light novel series, with a manga adaptation. When a gamer falls asleep, he awakens and finds himself in the body of his online avatar. Because he was wearing a skeleton skin, his face is exactly that. Trying to find his place in this new world, he decides to hide his appearance. When he crosses paths with a beautiful warrior, it sets him on an adventurous journey.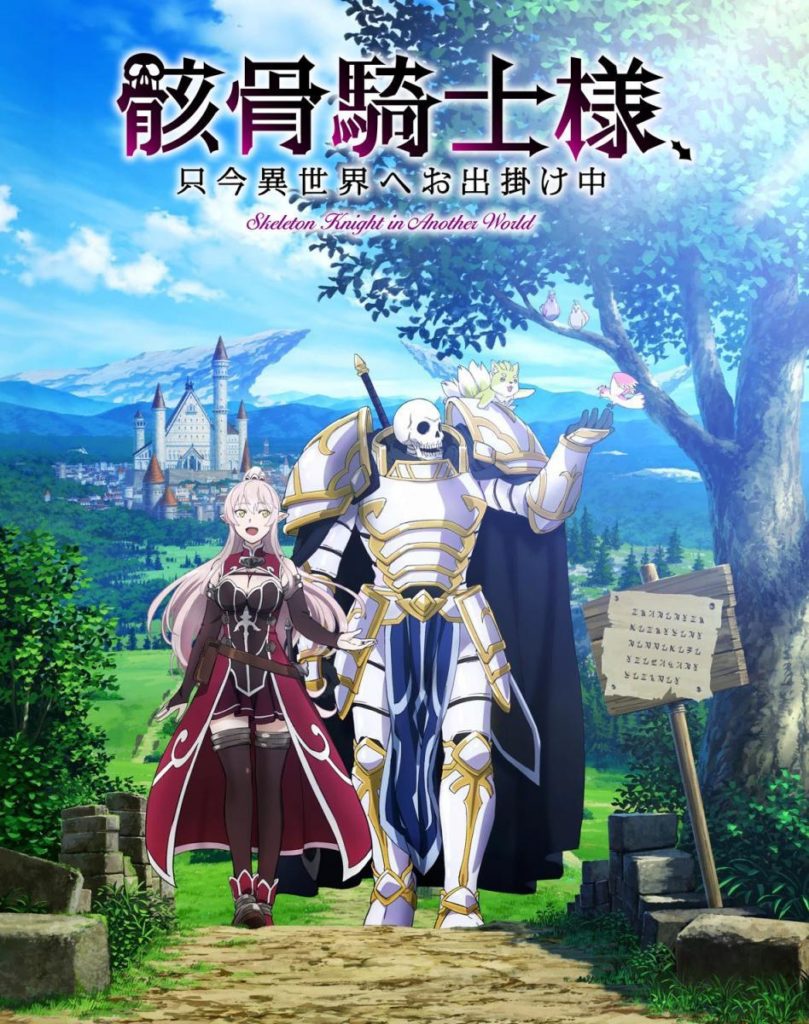 Date A Live season 4
Release date: 08/04/2022
Genre: Comedy, Sci-Fi, Ecchi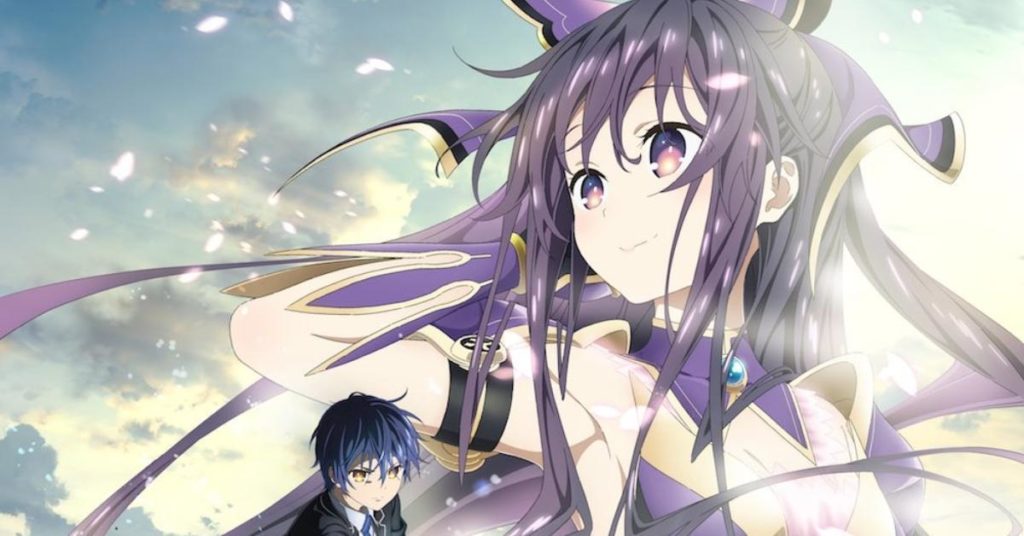 Originally a light novel series, with a manga and anime adaptation and several video games.
Spatial quakes have devastated Eurasia, resulting in millions of casualties. Shido Itsuka, a seemingly ordinary high school student, encounters a mysterious girl at one of these quakes. She is one of the "Spirits" from different dimensions. Shido possesses the ability to seal a Spirit's power and thus making them harmless to humanity. The Spirit only has to fall in love with him and kiss him. Now to seal many more Spirit's powers… 
Kaguya-sama: Love is War season 3
Release date: 09/04/2022
Genre: Comedy, Romance, School
We've already dedicated an article on why you should watch Kaguya-sama: Love is War.
Top student Miyuki Shirogane is the student body president at the renowned Shuchiin Academy. His vice-president is Kaguya Shinomiya, the eldest daughter of a very wealthy family, who excels in everything she does. Everyone regards them as the perfect couple. Although they actually do have feelings for each other, neither wants to admit it. The first one to confess their love for the other, "loses the war". They are both determined to win the battle and try to get the other to confess.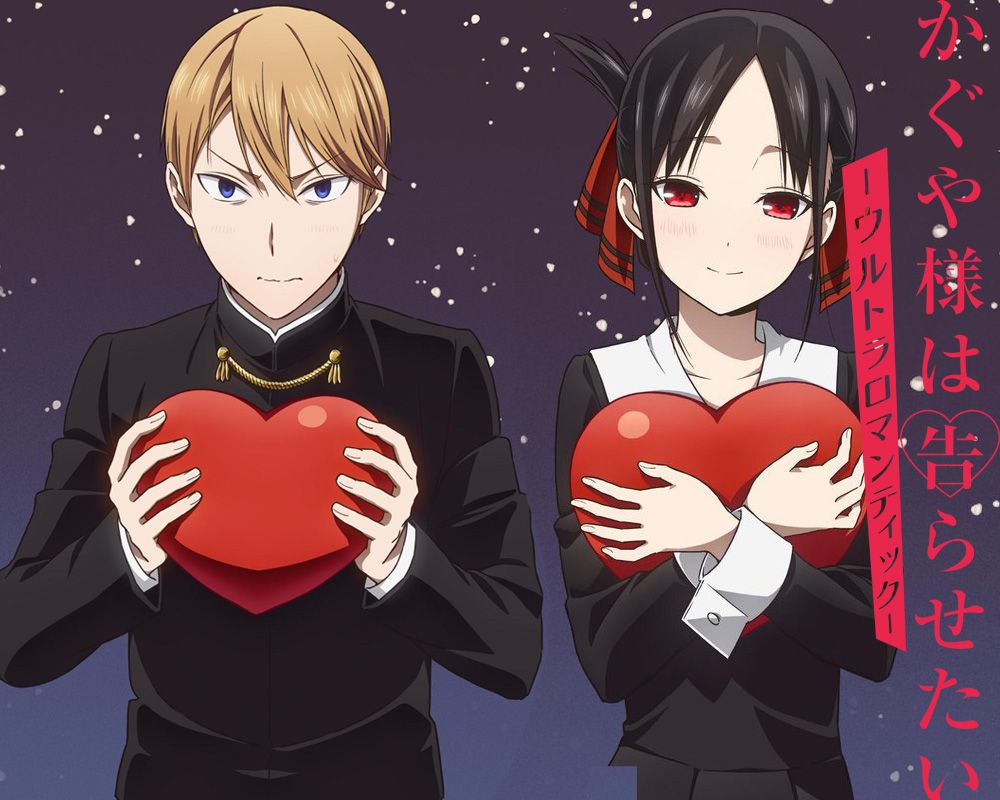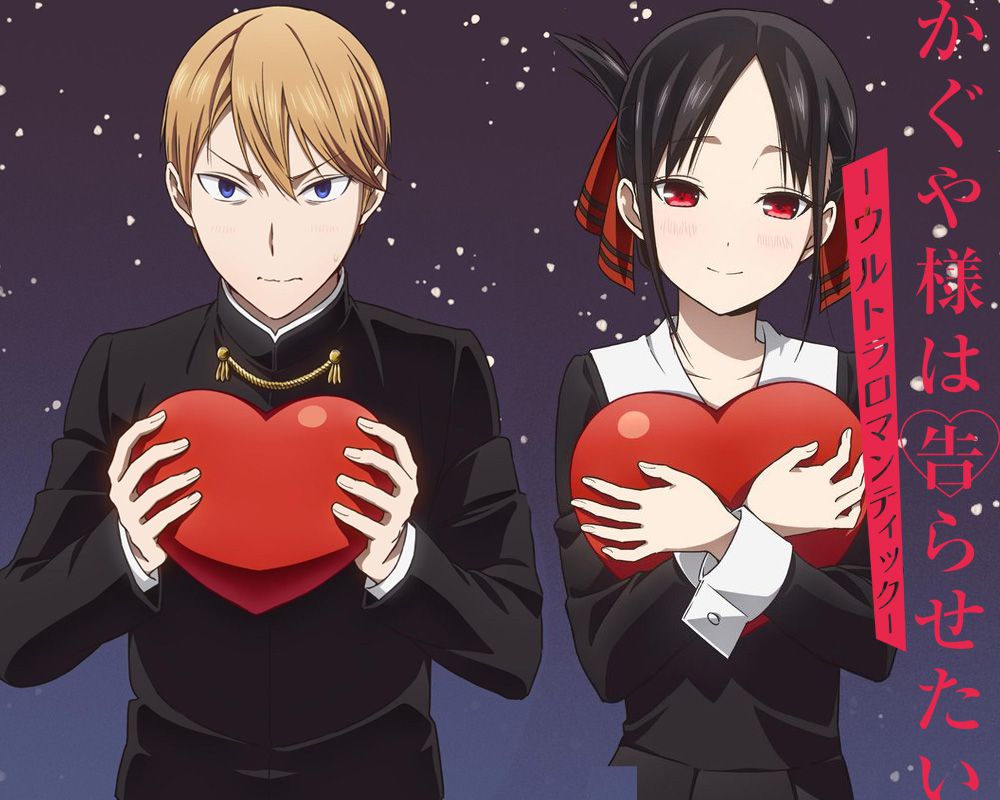 SPY×FAMILY
Release date: 09/04/2022
Genre: Action, Comedy
Based on a manga series, in a world that has been stuck in a cold war for decades, spy "Twilight" has to build a family in order to infiltrate social gatherings. He adopts a daughter, who turns out to be a mind reader. And his new wife? An assassin! Although they are living together, they try to keep their true identities hidden from each other. The series enjoys great reception and has been nominated for several awards.
Aoashi
Release date: 09/04/2022
Genre: Sports
Based on a manga series, this anime follows Ashito Aoi. He's an aspiring soccer player from a backwater town in Japan. After he causes an incident during a critical match, his team gets eliminated from the tournament and his hopes of getting into a high school with a good soccer team are lost. At least, that's what he thinks. He's caught the eye of an important visitor from Tokyo.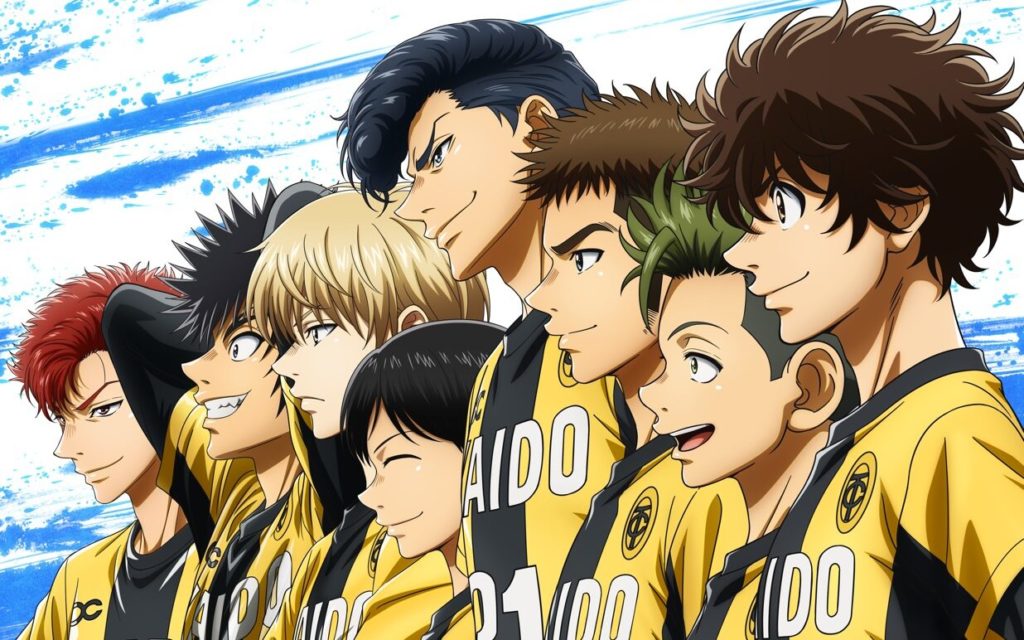 Shikimori's Not Just a Cutie
Release date: 10/04/2022
Genre: Romance, Comedy, Slice of life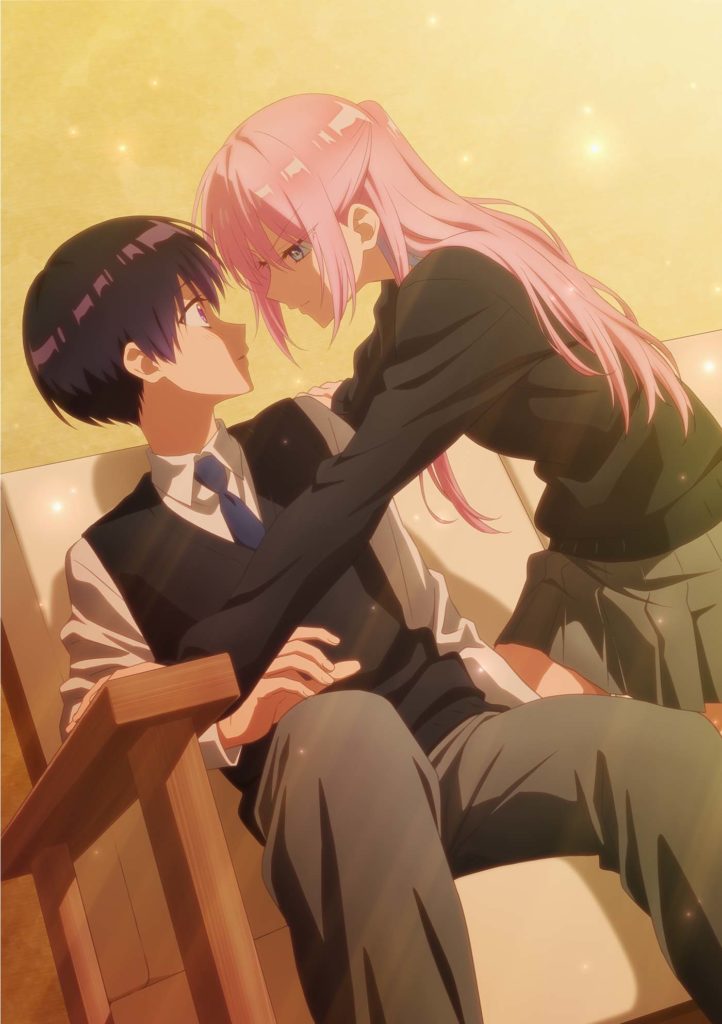 Based on a manga series. Izumi and Shikimori are a typical high school couple. Until Uzumi, who's naturally unlucky, runs into trouble. His sweet, cute girlfriend then transforms into a super cool "heartthrob girlfriend".
Week 15
Summer Time Rendering
Release date: 15/04/2022
Genre: Drama, Mystery
Based on a manga series, this anime follows the story of Shinpei. After hearing of Ushio's death, he returns to his hometown on the remote island Higotoshima. Something sinister awaits, however, that could have dire consequences for Japan and even the entire world.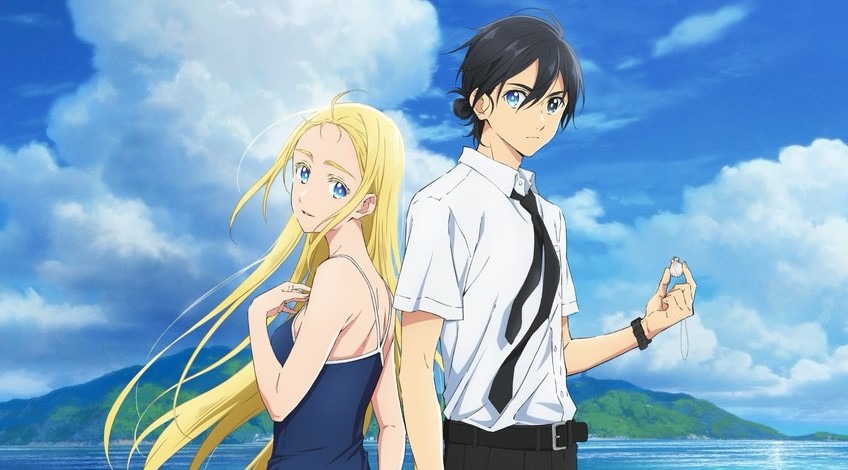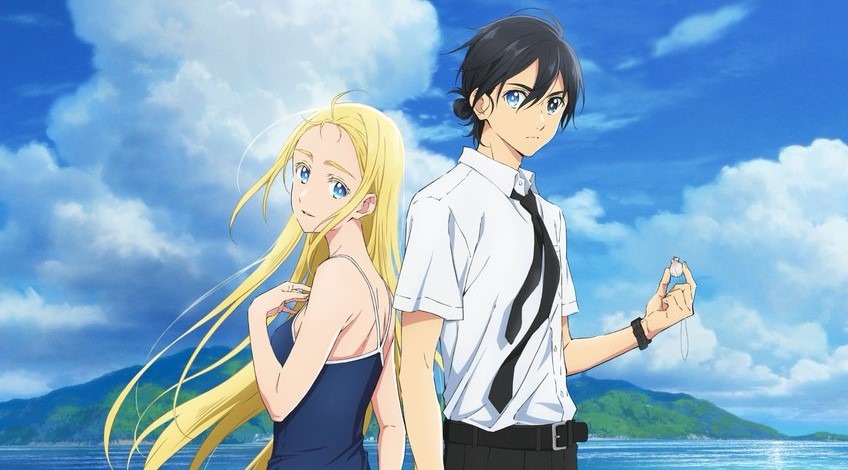 Week 16
The Quintessential Quintuplets the Movie
Release date: 20/05/2022
Genre: Slice of life, Romance, Comedy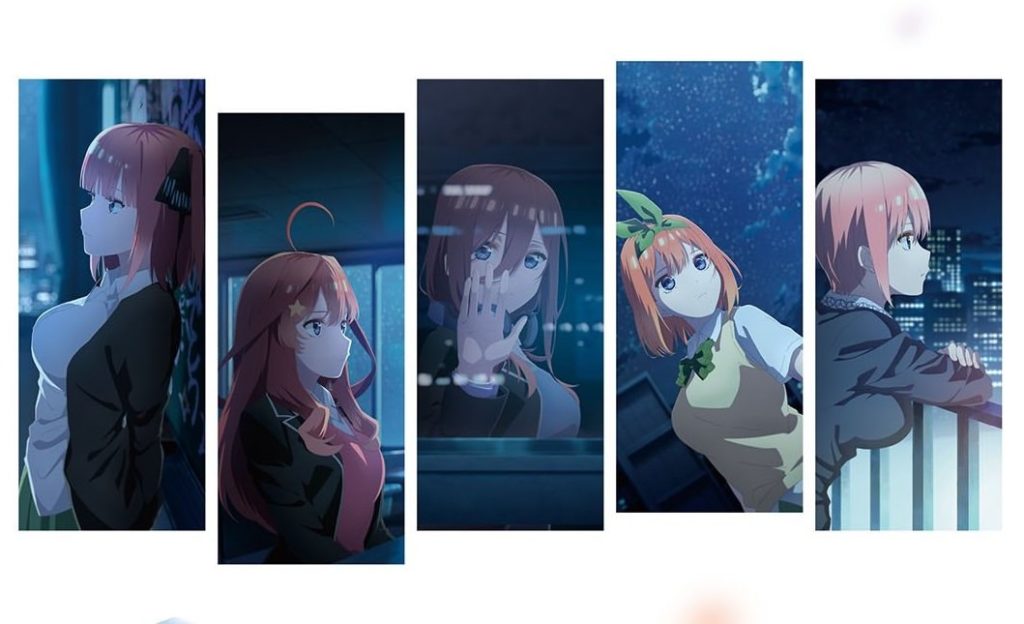 The sequel to the second series of the anime adaptation. The Quintessential Quintuplets is a popular series based on a manga, with video games and even exhibits attached to it. It follows the story of high schooler Futaro Uesugi, who's very smart but living a difficult life. The rich Nakano family hires him to tutor their identical quintuplets. They have very different personalities and no interest in studying. As he develops special relationships with the girls, they gradually improve their grades.
A Couple of Cuckoos
Release date: 24/04/2022
Genre: Romance, Comedy
Based on a manga series, high schooler Nagi Umino learns he's not the biological child of the parents that raised him. On the day he's supposed to meet his biological family, he encounters Erika Amano. She's trying to escape an arranged marriage and convinces him to pretend to be her boyfriend. Turns out however that Erika and Nagi were switched as babies, and on top of that their parents arranged for them to get married. They make them live together, but they've decided not to get involved with each other.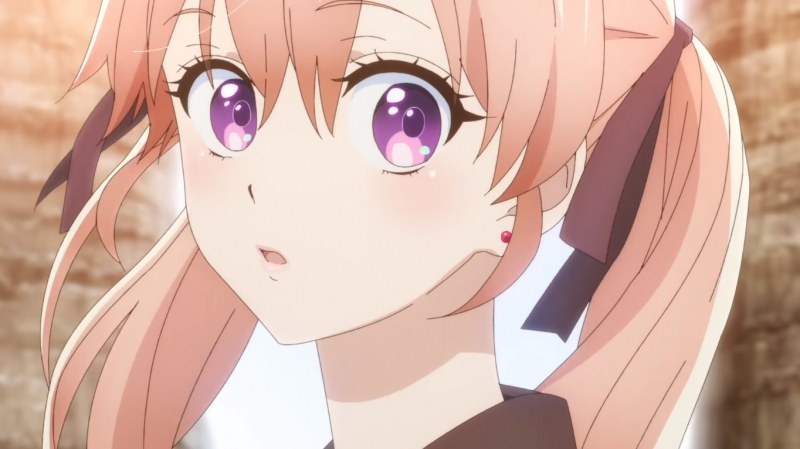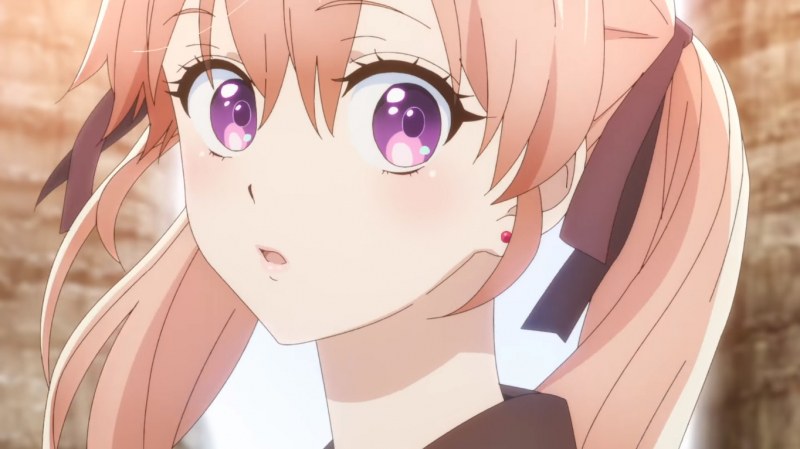 Week 17
Moriarty the Patriot OVA
Release date: 27/04/2022
Genre: Drama, Mystery, Psychological
Based on a manga series with an anime adaptation, this release actually concerns a two-episode OVA. The story takes place in the late 19th century when the British Empire has become a global power. Albert Moriarty's family adopts two orphans, William and Louis James, who share a common hatred for the British nobility. They burn down the family estate and start a new life, employing illegal means to destroy the class system they despise so much. Sherlock with his unseen deduction skills piques Moriarty's interest and he tries to frame him for a murder to test his abilities.
Bubble
Release date: 28/04/2022
Genre: Sci-Fi, Supernatural, Drama
A Netflix original movie. Bubbles have broken the laws of gravity and Tokyo has been cut off from the rest of the world. It's now a playground for young people who lost their families, holding parkour team battles. Hibiki, the ace with a dangerous play style, recklessly plummets into the gravity-bending sea one day. Uta, a girl with mysterious powers, saves his life. Their encounter will change the world.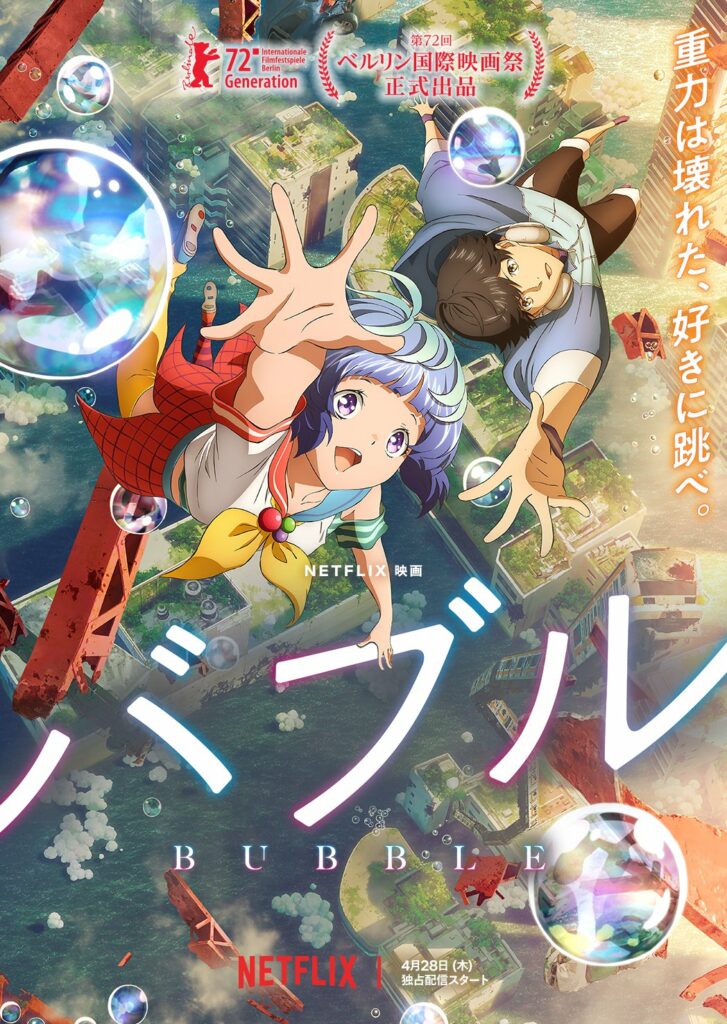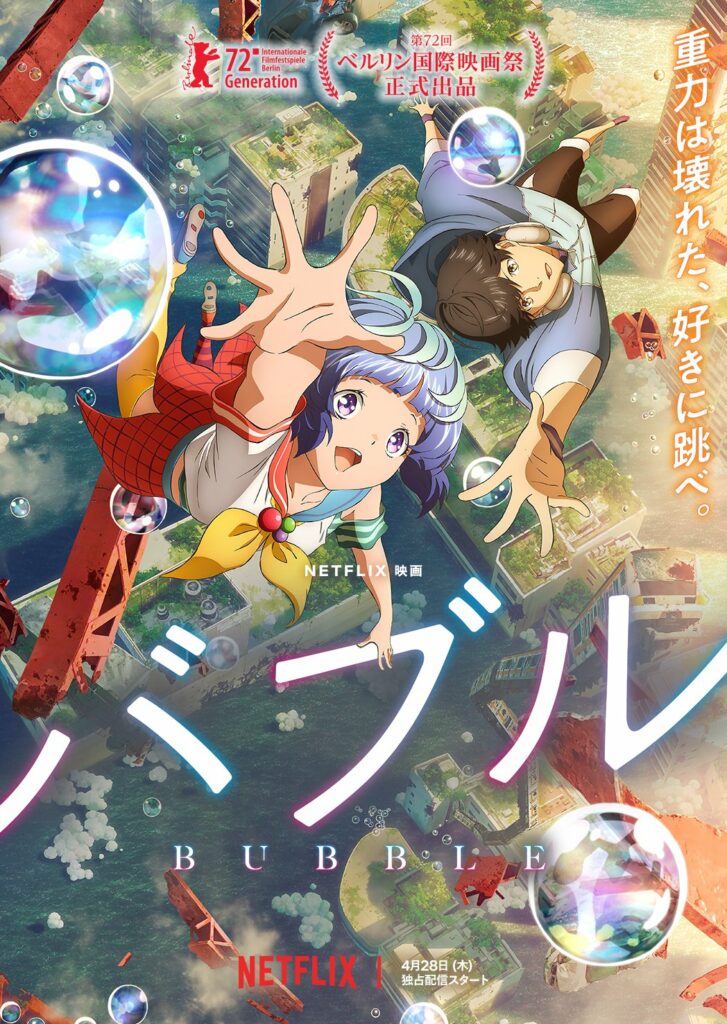 That's it for our Spring 2022 anime releases. It looks like springtime has everyone in a romantic mood. If that's not your style, check out our earlier entries if you're lacking inspiration on what to watch next.