If you've been a gamer for any number of years, you're undoubtedly familiar with Microsoft having trouble finding its footing with Xbox in Japan. Xbox is a Western brand and product through and through. Something which Japanese, and Asian gamers in general, are still coming to grips with in terms of mass adoption.
However, according to Famitsu, XBOX has finally managed to outsell its rival, Sony's Playstation 5 in Japan, selling 3,272 units of XBOX Series X and 3,423 units of XBOX Series S during June 13th-June 19th of 2022. This is an unprecedented development for Microsoft which struggled for years to find a way to communicate its console, brand, and value proposition to Japanese gamers.
Now, 20 years since the launch of the original Xbox in Japan, the combined forces of Phil Spencer's marketing ingenuity and the world-renown Game Pass service, Xbox is finally picking up traction with Japanese Gamers. What does the future hold for Xbox in Japan? And what has led the brand to struggle so much in the East despite its rich portfolio of titles, many of which are JRPG titles?
The Gaijin Effect
The answer to the initial failure of Xbox in Japan can easily be summarised as a "cultural disconnect". When Xbox first came to Japan and was introduced to the Japanese gaming audience, it quickly faced a "gaijin" effect. Gaijin, or a foreigner in Japanese, is someone who is not local and comes from abroad. The term isn't derogatory and isn't meant to insult – however, it is stated as a fact when discussing anything non-Japanese.
Xbox was a "gaijin", and if there's one thing that's very prominent in Japan, then it's corporate or brand loyalty. Loyalty extends to the very fabric of what it means to the "Japanese", and with homegrown brands like Sony and Nintendo producing high-quality consoles locally, why would a Japanese gamer go for a brand-new, unverified gaming console made by "gaijin"?
What compounded this fact was Microsoft's marketing ideology surrounding the launch of the original Xbox in Japan in 2002. With the console launching in North America 4 months prior in November of 2001, Microsoft overshot the holiday season and introduced its console to a foreign market that was already skeptical of the American product.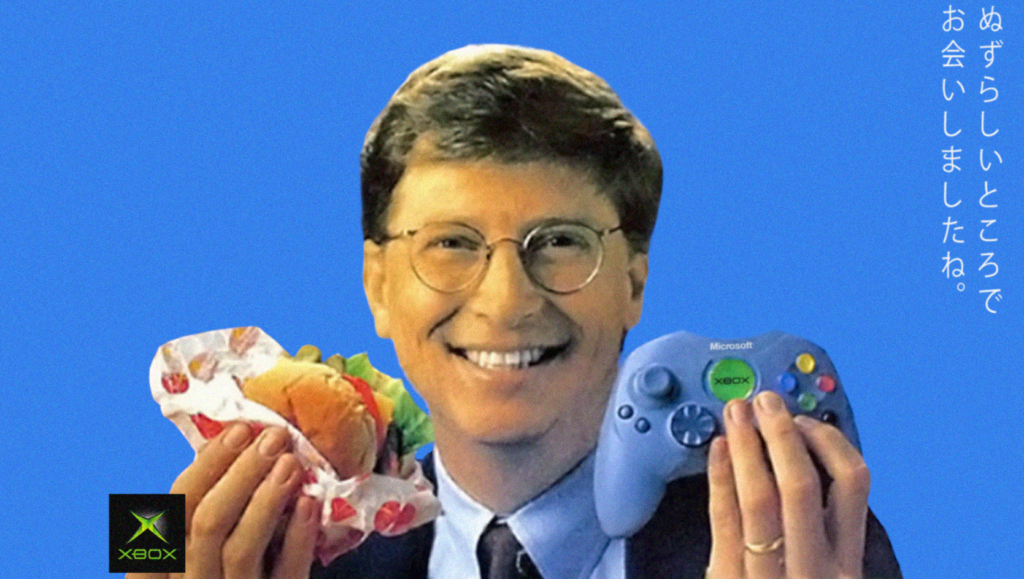 The next console, the Xbox 360, fared slightly better when it launched in December of 2005, aiming to fix the mistakes made with the previous generation of consoles. Microsoft also sweetened the proverbial pot by working with numerous JRPG developers to bring AAA titles exclusively to the Xbox 360. Including Lost Odyssey, Tales of Vesperia (later ported to other platforms), and Infinite Undiscovery to name a few.
While not pushing as many units as its rival Playstation 3, Xbox 360 sold slightly better during its lifecycle, pushing 1,6 million units by 2014, when the spotlight shifted once again to the next generation of consoles.
It's often stated that "history repeats itself", and Microsoft has unfortunately repeated the same mistake with Xbox in Japan when they introduced Xbox One to the market. While Xbox One launched in North America in November 2013, it didn't launch in Japan until September 2014.
Overshooting the initial launch window by no less than 10 months, Microsoft effectively killed any goodwill left by the Japanese community at that point. Moreover, the launch event itself was treated as an afterthought and without any glamour or pomp which would help propel the next generation of Xbox in Japan at least somewhat. The future of Xbox in Japan seemed dire at this stage, and only a miracle would be able to turn things around.
The Miracle of Game Pass
Microsoft effectively lost the proverbial "console wars" during the Xbox One/Playstation 4 era to a fault of its own. Xbox One was marketed poorly not only in Japan but in North America, Europe, and other territories, prioritizing its "all-in-one" entertainment system nature instead of selling it as a "video game machine". The next generation of Xbox in Japan would have to reinvent the wheel once more if it wanted to succeed in the Eastern market.
The next generation of Xbox launched in November of 2020 and with it came Game Pass, an online gaming service that was in the Beta testing stage since 2017. Promising a constant rotation of AAA, AA, and indie titles at a Netflix-like subscription, Game Pass fundamentally changed the way we perceive video games.
Phil Spencer, CEO of Microsoft's Gaming division, took the opportunity to enter the Japanese market once more during the Tokyo Game Show in 2020. With the new consoles, dubbed Series X and Series S, on the horizon, and Game Pass to boot, Phil Spencer promised to make drastic changes to Microsoft's approach to Xbox in Japan from thereon out.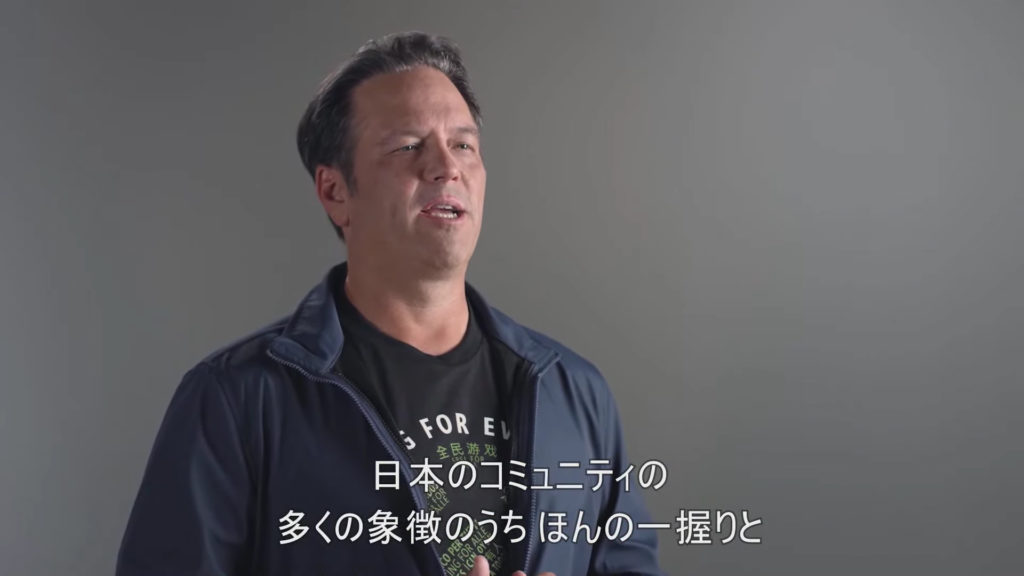 Since its launch in 2020, the new generation of Xbox has seen its fair share of high-quality Japanese titles, many of which are JRPGs. The famous Yakuza series is entirely playable via the Xbox Game Pass, with different Final Fantasy titles being added to the service yearly. Titles such as Dragon Quest XI, Code Vein, and Scarlet Nexus can also be found on the Game Pass, with Phil Spencer promising gamers worldwide that he's doing everything in his power to bring more Japanese games to the service.
Most recently, this has resulted in the announcement during the Xbox & Bethesda Showcase of 2022 where Phil Spencer formally announced that Persona 3 Portable, Persona 4 Golden, and Persona 5 Royal are all coming to Xbox. With more and more renowned Japanese developers working with Xbox, such as Tango Gameworks (known for The Evil Within series, Ghostwire: Tokyo), the future of Xbox in Japan is brighter than ever.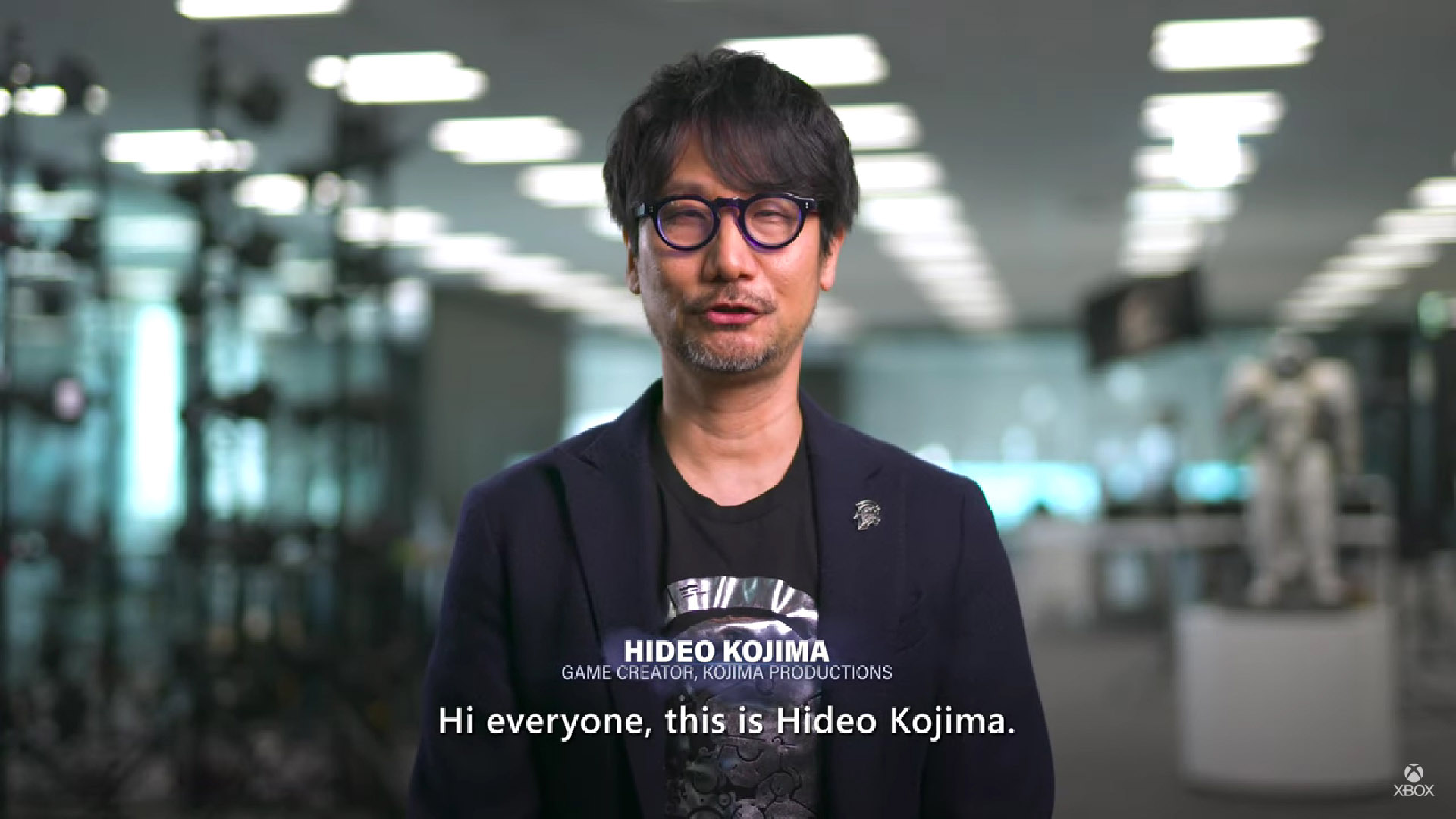 We can point to several reasons why Xbox failed to spark interest in Japan ever since it was first introduced in Japan in 2002. For one, the brand loyalty we've mentioned plays a major part in the failure – Japanese gamers are simply loyal to Nintendo. And to a lesser extent, Sony, as their homegrown brands and products. The bulky and "American" nature of Xbox, its games, and overall design philosophy didn't help Microsoft at all during the initial push onto the market.
However, with the Game Pass allowing gamers to play AAA games at launch and by adding a rotating selection of high-quality titles to its roster monthly, something interesting has happened with Xbox in Japan. As the official sales data by Famitsu show, the Series S, despite it being less powerful and lacking a disc drive, is indeed outselling the Series X.
Japanese gamers are quite fond of digital games and the Series S is nothing if not compact, unobtrusive, and easy to store anywhere in a household. This is an important point since Japanese gamers live in considerably smaller apartments and housing units than what we're used to here in Europe. And with Phil Spencer's aggressive push to include more diverse Japanese titles than ever to Xbox, it's easy to see why things are turning around.
The Exciting Future of Xbox in Japan
What exactly does the future hold for Xbox in Japan? No one can tell for certain. With Nintendo dominating the Japanese sales charts and Sony trailing behind them, there's not a huge market for Xbox to work with right now. However, the global pandemic did cause hardware shortages around the world, and with fewer PS5 and Xbox units being produced than necessary, many Japanese gamers are turning to the next big thing – Xbox Series S|X consoles.
In the following months, Xbox will introduce several prolific JRPGs to its gamers, including Digimon Survive, Soul Hackers 2, the aforementioned Persona series, as well as Star Ocean: The Divine Force, just to name a few. The Yakuza series will also continue being a dominant force on Xbox with its Yakuza/Judgment titles both appearing on the console.
Whether you're a console gamer, a PC gamer, or a mobile gamer, the fact that there's less exclusivity now than ever is amazing to think about. We can only hope that the trend will continue and that more and more developers will recognize the potential of Xbox in Japan and join forces with publishers like Sega and Square Enix bringing even more value to the system in the following years.