Just from reading the title, those who were around during EA Sports' golden age must have been overcome with nostalgia. During that time, EA had given us some amazing games that were key to some of our most cherished gaming memories. Or at least that's how it was for me. So it kinda makes one wonder, how did a dev studio, so beloved by the gaming community, go from being on top of the industry to shutting down completely in such a short amount of time?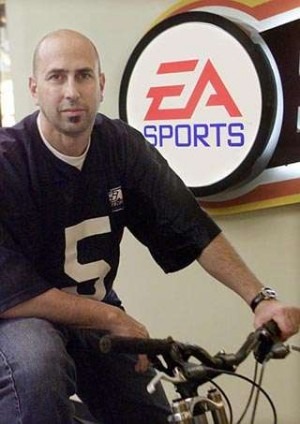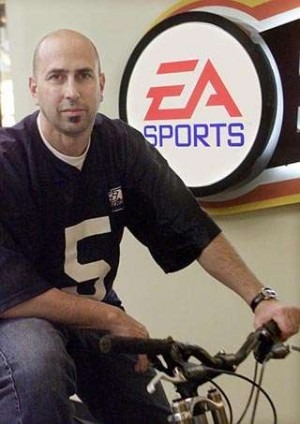 The key figure
To have a complete understanding of what happened, we'll need to start from the beginning. And I mean it, we'll be going way back. All the way to 1994. To be precise, EA Sports BIG started from the ambition of just a single person. Steven Rechtschaffner was the mind behind what proved to be EA Sports BIG's flagship franchise.
You see, EA wasn't always so restrictive of their designers' artistic freedom. They actually used to have the 'Silver Bullet Initiative' in place, just to make sure that their designers could have the artistic freedom they needed to create things that they liked. What this initiative did, was ensure that whoever was part of a game that turned out successful, was given a shot at creating a completely new IP. Rechtschaffner was part of the team that created the first FIFA game. That first game, just like the rest of the FIFA games he had a hand in developing, gave him the ability to create something new. So, he took the plunge and decided to create… Triple Play 97, a baseball game.
That wasn't what you expected, was it? However, the Triple Play franchise turned out to be a bigger hit than anyone had anticipated and so Rechtschaffner was given another shot at creating something from scratch. His passion for snowboarding was what lead him to create SSX, a catalyst for what was to come.
SSX and the birth of EA Sports BIG
EA seemed to really like the idea of a snowboarding game, and quickly put together a team to work on the title… for SEGA Saturn. Now, Saturn was a really weak system in terms of hardware, so EA decided to just wait it out for the next-gen systems. SEGA DreamCast came out not long after that, but EA and SEGA fell out about some issues with game licensing. Thus, EA completely ditched SEGA and turned to Sony and the PlayStation.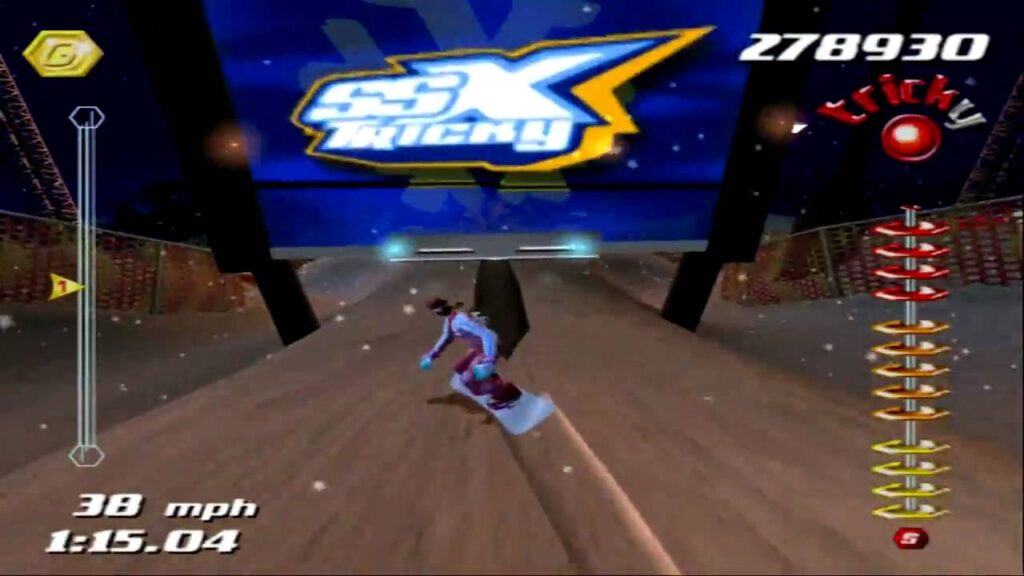 When Sony board members were shown the SSX demo, they were ecstatic. Sony actually offered to move the whole dev team behind the game to Japan, to continue working on the project with Sony's consultation, since the Japanese manufacturer was already working on its next console. And so they did. SSX was a part of PS2's launch catalogue and managed to become a huge hit, captivating both critics and gamers alike.
Of course, SSX didn't quite fit the whole EA Sports realism mold. It wasn't taking itself too seriously. It wasn't too similar to other games in its genre since it wasn't aiming for realism. SSX was like a bridge between serious snowboarding games and arcade-style sports games. However, most EA Sports games were made with realism in mind. It was apparent that a sub-label within EA Sports needed to be created. And that's how EA Sports BIG came to be.
The follow-up to the early success.
After the success of SSX, it was apparent that they needed to make a sequel. Soon, SSX Tricky was released, which wasn't much more than a reskin of the first game. It did, however, improve on SSX's shortcomings. Then, SSX 3 came out, which is regarded by many as the best game in the series.
SSX 3 was a revolution, not only for the franchise but for the industry in general, as it featured fully open-world levels. You see, in 2003 that was something unheard of in the gaming space.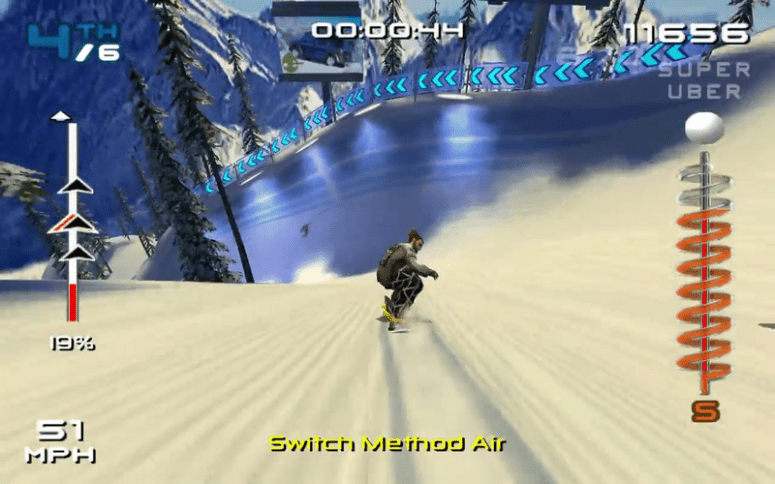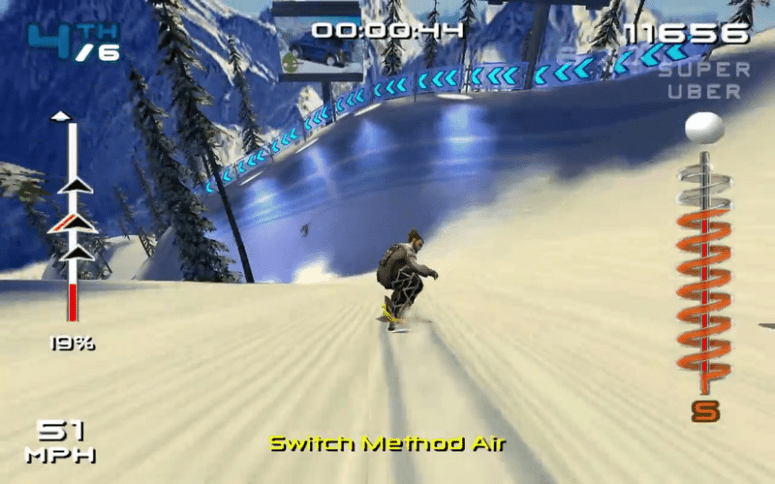 Of course, in true EA fashion, didn't miss out on porting or even, creating new SSX titles on any platform you can think of. From Ninendo's GameBoy Advance, to the Nokia N-GAGE, there was an SSX game on every platform. They even released a snowboard which you plugged in straight to your TV, no console needed.
So while SSX was busy being EA Sports BIG's flagship franchise, the studio didn't hesitate to work on new IPs. NBA Street was released in 2001 and quickly became a huge success. Freekstyle came out in 2002 and followed in SSX's footsteps, but did so while using motorcycles instead of snowboards. The real success, however, came a bit later.
EA Sports BIG's golden age
In 2003, NBA Street Vol. 2 came out and was a direct sequel to hit game NBA Street. It immediately became a huge success, praised as a 'must play' by both gamers and critics alike. Its success was replicated by its successor, NBA Street V3. Soon, EA Sports BIG got the chance they always wanted to work on a project they wanted to give a shot since the label was formed.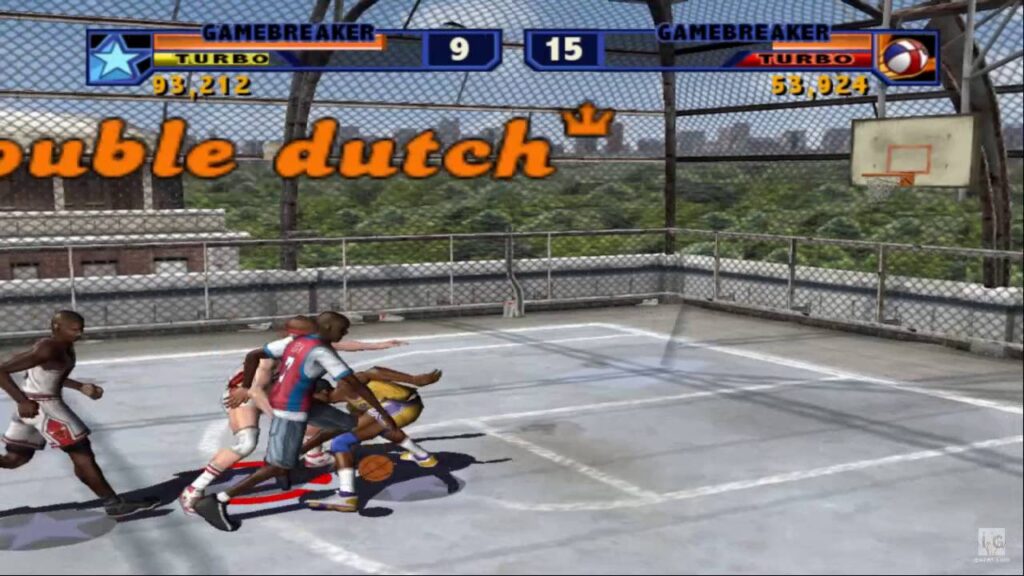 FIFA Street came out in 2005 and while it didn't manage to captivate game critics, it sold really well. It sold so well in fact, that FIFA Street was the most sold game in the UK for 2005. FIFA Street and NBA Street Vol. 2 were the last EA Sports BIG games with Rechtschaffner as the studio lead. As soon as he left the company, the label's decline started.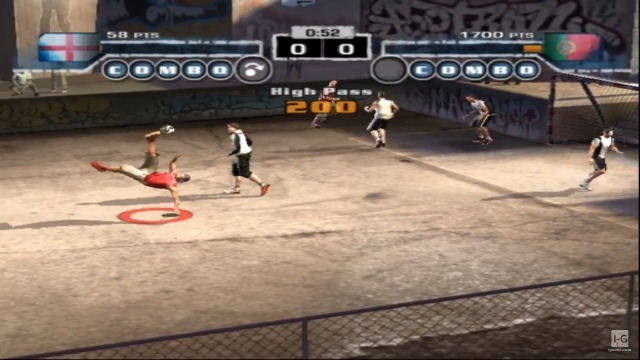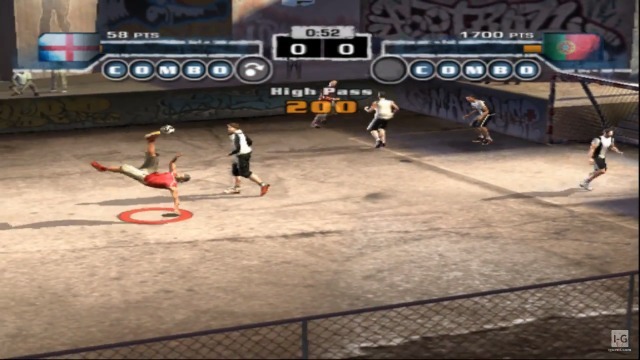 An inglorious end
EA Sports BIG had only known success up until this point. None of their games released up to 2006 could be labeled as a failure. Some could say that Rechtschaffner and co. managed to make arcade games relevant once again. But as all good things in life, this wasn't destined to last forever either.
After Rechtschaffner left EA Sports BIG, the label released quite a few games that, let's just say, weren't up to the standards their previous games had set. Every new game started to feel like a slight upgrade from their last. After critics started slamming their newest releases with bad scores, it wasn't long until the gaming community started losing interest in their work as well. How many FIFA Street games can you buy before getting bored?
The worldwide financial crisis that hit in 2008 also shook up the gaming industry. During the crisis, EA had to lay off more than 11% of its workforce. For a publishing company the size of EA, percentages like this one do not reflect the extent of the damage. The economic fallout from the crisis made EA rethink its creative strategy, and take an approach more centered towards profit than the devs' creative initiative. Sadly, EA Sports BIG was one of the studios that had to take the fall.
The arcade games market after BIG's downfall
FIFA Street 3 was the last game released under the BIG label. The shortage in arcade sports games in recent years is a testament to how much of an impact BIG had on the gaming industry. As Rechtschaffner himself told USGamer, Rocket League is the only game currently living up to EA Sports BIG's creative standards.
Admittedly, gamers don't really care that much for arcade-style games anymore. Although I have to admit, it's kinda hard finding a good arcade game to invest time in, when there's none around. Valheim (review link) is a great example of a game the gaming community shouldn't have taken an interest in, market trends considered. And yet, it has already sold more than 5 million copies on Steam. You know, there's never not going to be an interest in games you can play with your friends, since gaming is a social experience at heart. After all, lockdown is co-op season, and games like a new NBA Street would always have a place in every gamer's library at times like this. Maybe it's time for EA Sports BIG to make a comeback.