The first "post-covid" winter break is over and we're all suffering for it. But isn't it a happy coincidence that you can binge watch anime while recovering from the flu? It's the perfect time to catch up with all the anime that were released last season and to mark your calendars with the new Winter 2023 anime releases. As always, in this article I'll present you with my own overview of anime that stand out; full lists with exact air times are available on Anichart or LiveChart. There is a TON of new anime releasing this season, with increasingly long titles might I add, so I've decided to cut it off at 23.
Winter 2023 Anime Week 1: 02/01-08/01
The Way of the Househusband season 2
Release date: 01/01/2023
Genre: Comedy, Action, Slice of Life
A New Year's gift from Netflix, this anime dropped together with the ball (and it's one of my personal favourites). Based on a manga series. Tatsu, former yakuza boss and nicknamed "The Immortal Dragon" gives up his life of crime to become a househusband. He tries to adapt to domestic life as best as he can, but keeps getting interrupted by his criminal past.
Apparently, Disillusioned Adventurers Will Save the World
Release date: 03/01/2023
Genre: Adventure, Fantasy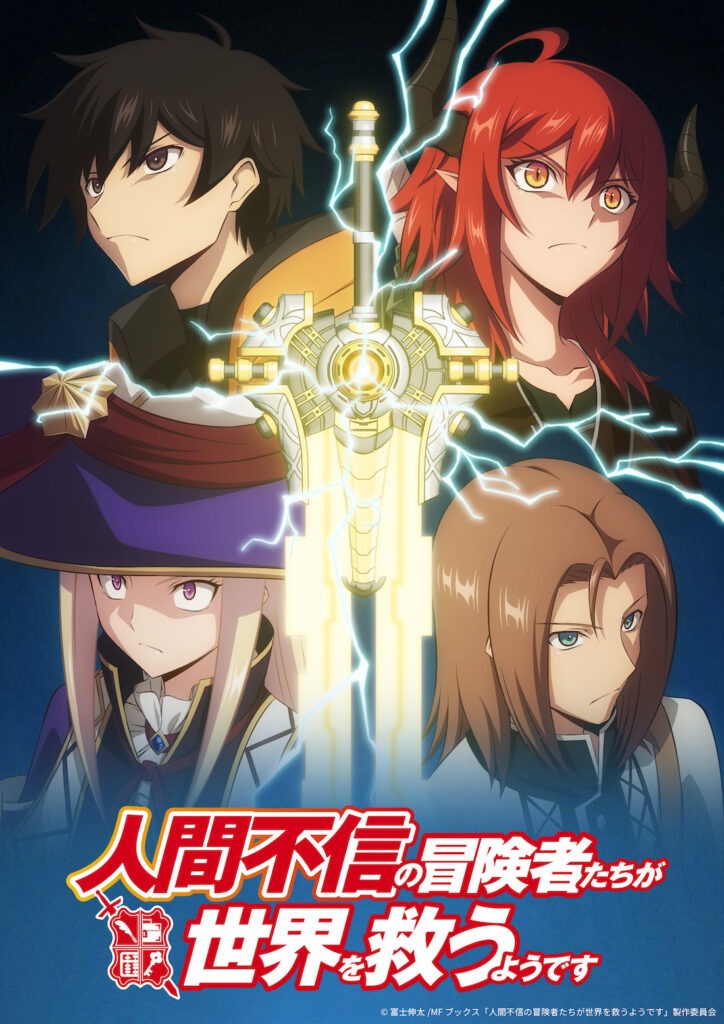 You'll find this anime with different similar titles, which is just wonderful. It's based on a light novel series with a manga adaptation. Nick is a heartbroken Light Warrior, kicked out of his party and deceived by his lover. He's also a resident of the city of Terene, where you'll find various races and professions; adventurers, merchants, bards, nobles, holy men, beastfolk etc. Drunk in a bar, he disclaims "Humans can't be trusted! What seemed just a sigh of frustration, was actually echoed by four voices. And so a new party is formed.
Bungo Stray Dogs Season 4
Release date: 04/01/2023
Genre: Action, Mystery, Supernatural
This manga series has been adapted into an anime series, an anime film, a spin-off television series and even a live-action film. Protagonist Atsushi Nakajima has been kicked out of the orphanage. He then saves detective Osamu Dazai from a suicide attempt, thinking he was drowning in the river. Turns out Atsushi has supernatural capabilities, allowing him to transform into a berserker white tiger in the moonlight. Dazai hires him, and now Atsushi gets to work in an agency with other supernaturals.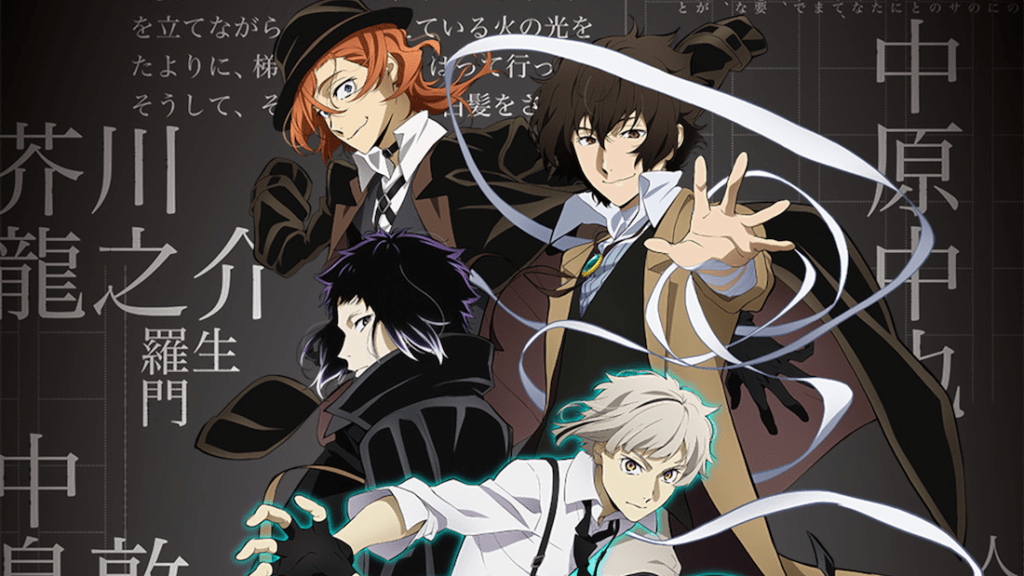 The Magical Revolution of the Reincarnated Princess and the Genius Young Lady
Release date: 04/01/2023
Genre: Fantasy, Romance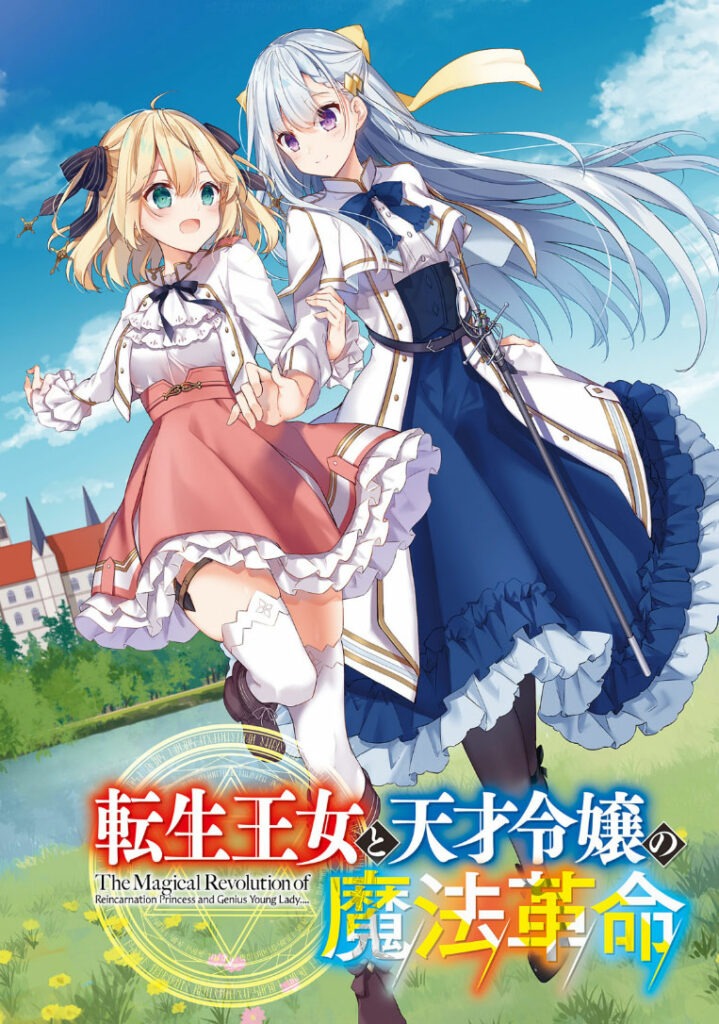 Based on a light novel series with a manga adaptation. Princess Anisphia, who remembers her previous life, carries an intense love for magic. She stumbles upon her brother Algard, while he's breaking off his engagement to his fiancée Euphyllia. Now stripped of her title as the kingdom's next monarch, Anisphia offers to help her. Researching magic together, they also plan a way to restore her good name.
The Ice Guy and His Cool Female Colleague
Release date: 04/01/2023
Genre: Slice Of Life, Romance
In this story based on a manga series we follow Himuro, a newbie office worker. When emotional, he causes blizzards and starts building snowmen and igloos. He's secretly in love with his coworker Fuyutsuki, which causes him to sometimes freeze those around them. Even though they're both very awkward when it comes to love, their relationship gradually evolves both at work and eventually outside of office hours.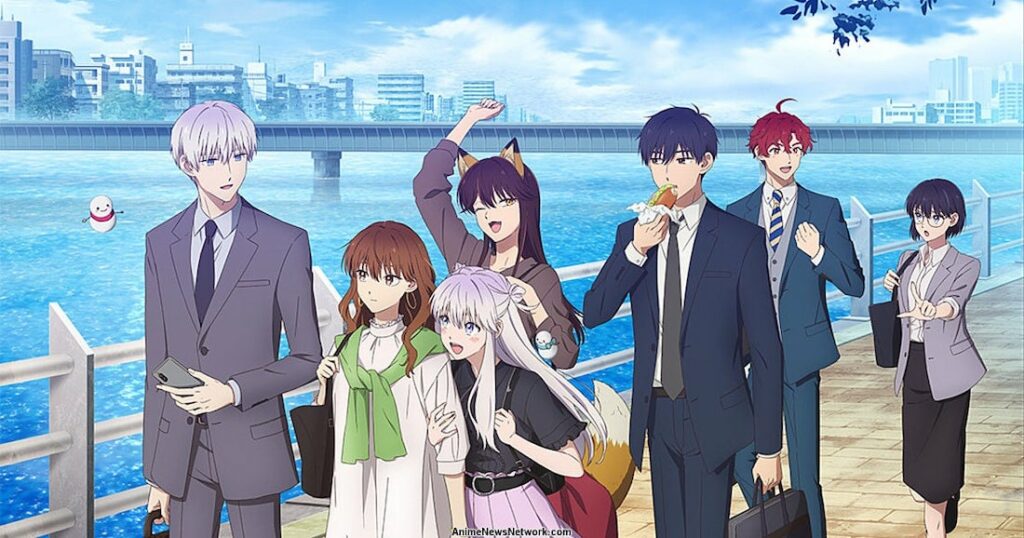 Tomo-chan Is a Girl!
Release date: 05/01/2023
Genre: Comedy, Slice Of Life, Romance
In this anime series, based on a manga, we follow Tomo Aizawa. She can be best described as a tomboy. Tomo has had a crush on her childhood friend Junichiro Kubota for a long time now, but he only views her as "one of the boys". Trying to show her love, she keeps winding up in comical situations.
Spy Classroom
Release date: 05/01/2023
Genre: Action, Mystery, Adventure
Based on a light novel series with a manga adaptation. War has come to an end, and with it comes the realization that weapons have become too destructive. So now, war will be fought in the dark, with covert operations, information, trickery, i.e. a war of spies. After his spy team was destroyed, Klaus wants to create a new team that specializes in "Impossible Missions". These missions have been failed by a spy before, meaning that the security is now tighter. However the team he has scrambled together are all bottom of the barrel from their respective spy schools, and Klaus has little time to train them.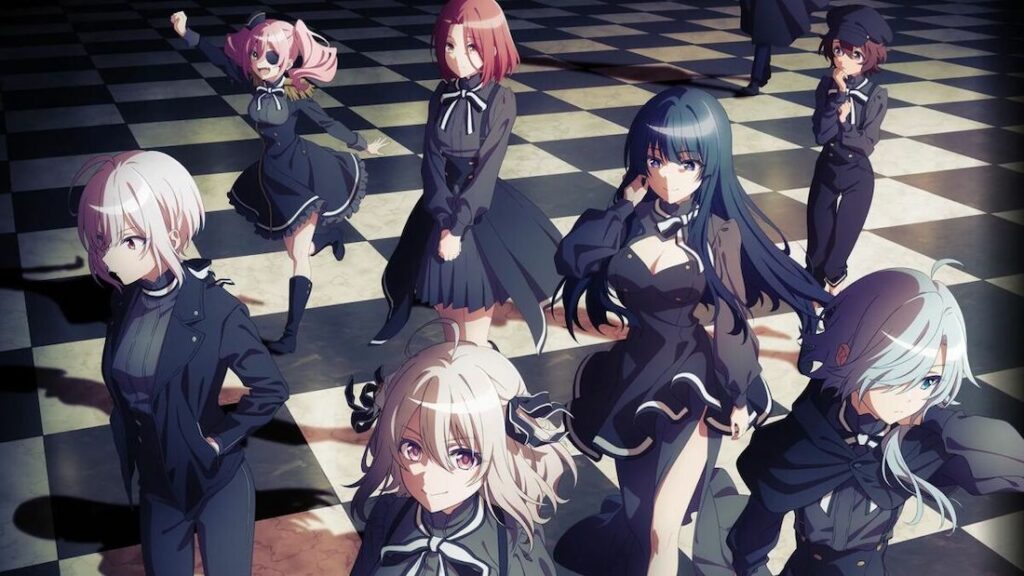 Is It Wrong to Try to Pick Up Girls in a Dungeon? Season 4, part 2
Release date: 05/01/2023
Genre: Fantasy, Comedy, Romance, Adventure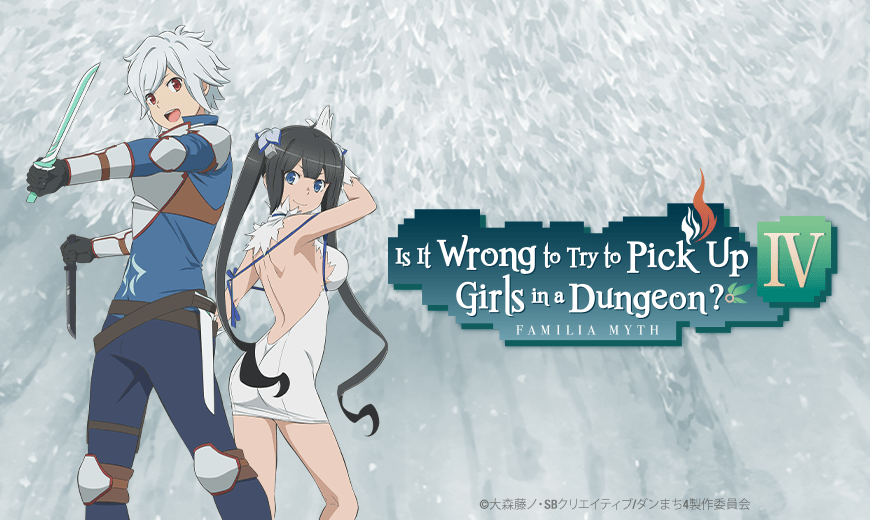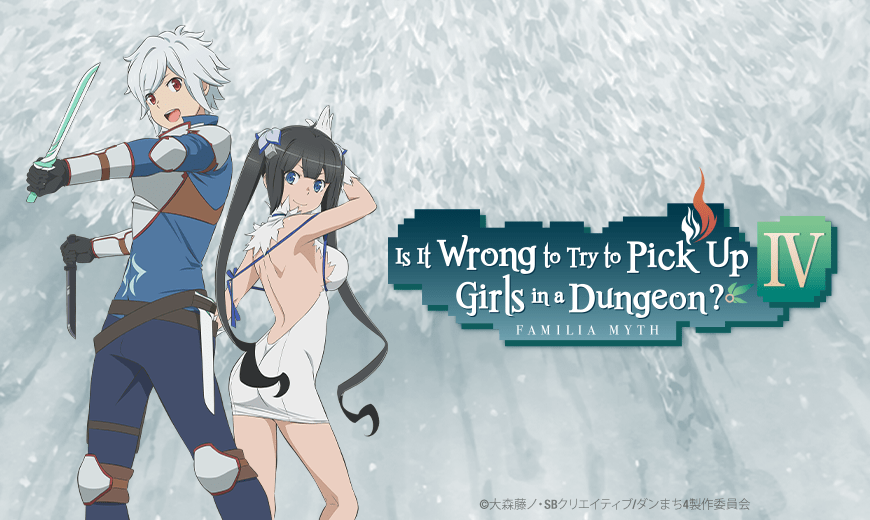 Based on a light novel series with a manga adaptation and video games. We follow Bell Cranel, a rookie adventurer in the city of Orario. Orario is home to a number of gods, who are limiting their powers to experience hardships of those in the mortal world, purely for excitement. Each god supports a group of adventurers, who mainly explore the labyrinth under the city to battle monsters and harvest crystal shards. If an adventurer beats powerful monsters, their level increases and they can unlock special powers, much like in an RPG. Bell is the sole member of the Hestia Familia. He was once saved by the famous and powerful swordsman Ais and vows to become as strong as her.
My Life as Inukai-san's Dog
Release date: 06/01/2023
Genre: Comedy, Ecchi
Based on a web manga series, I'm really mainly including this one on the list because the plot reminds me of this bop. The protagonist was turned into a dog and gets to live under the care of his crush, Inukai-san. Though he wants to return to his human form, it's also pretty great to live his life like this… Woof!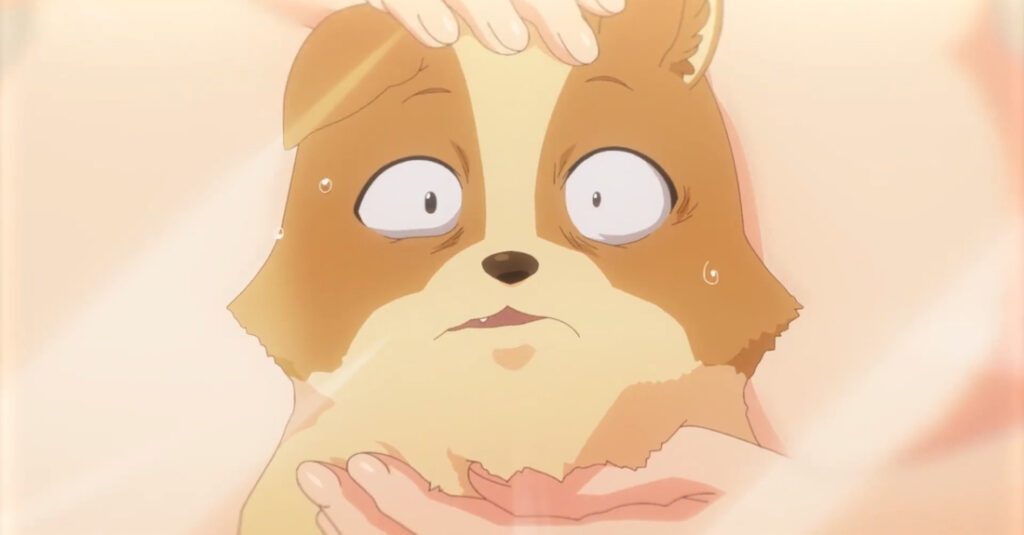 The Angel Next Door Spoils Me Rotten
Release date: 07/01/2023
Genre: Comedy, Slice Of Life, Romance
Based on a light novel series with a manga adaptation. Our protagonist Amana lives by himself in an apartment. And the most beautiful girl in school, Mahiru, lives right next door. Despite being classmates, they've never really spoken to each other. Until one rainy day, where Amana sees Mahiru in distress and lends her his umbrella. In return she offers to help him around the house, causing the two of them to slowly grow closer.
Tokyo Revengers Season 2
Release date: 08/01/2023
Genre: Action, Drama, Sci-Fi
Based on a manga series. Freelancer Takemichi Hanagaki, already beyond despair, discovers that the only girl he ever dated got killed by the Tokyo Manji Gang. When he finds himself on the station platform, he gets pushed over onto the tracks and closes his eyes. Instead of dying, he's travelled 12 years back in time. He decides to try and save the girl's life and change his own.
NieR:Automata Ver. 1.1a
Release date: 08/01/2023
Genre: Sci-Fi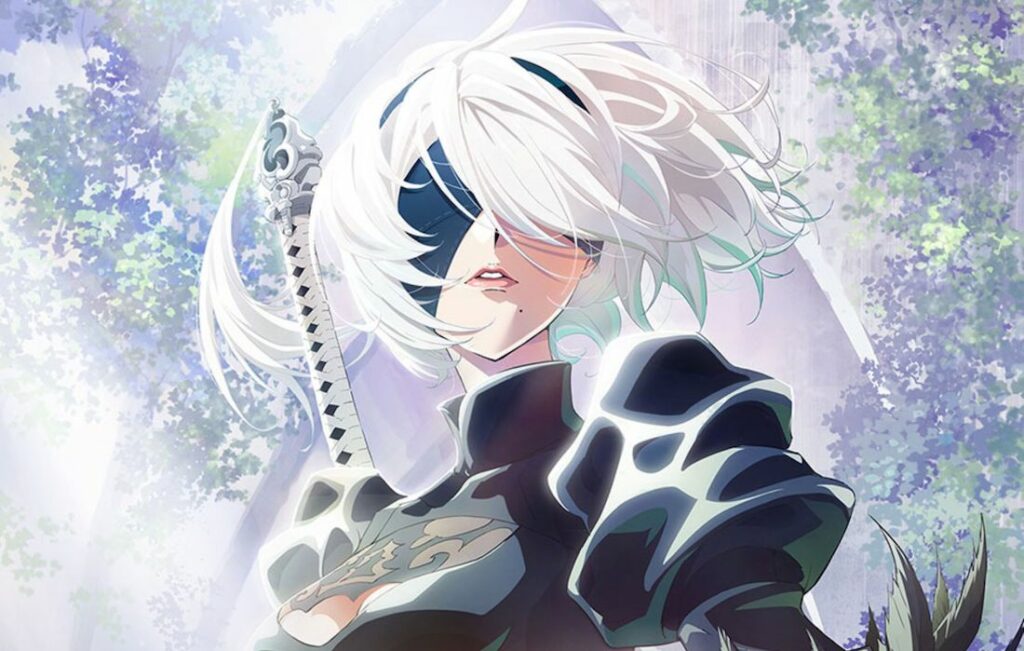 Based on a video game, this anime series was announced during a live stream for the fifth anniversary of NieR: Automata. In 5012 earth gets invaded by aliens and their creations. Humanity nearly goes extinct. Any surviving humans take refuge on the moon to plan a counterattack using android soldiers. The alien creations, machine lifeforms, continue to multiply infinitely. As a response the humans send a new kind of android soldier as the ultimate weapon: YoRHa. The story follows the androids and their endless fight for humankind.
Don't Toy With Me, Miss Nagatoro season 2
Release date: 08/01/2023
Genre: Romance, Comedy, Slice Of Life
Based on a web manga series. Nagatoro, a freshman in high school, loves to tease and torture her male classmate Senpai (Hachioji). At first he's very introverted, but all the teasing makes him more self-confident. When other people try to bully him, Nagatoro becomes hostile to them. Does she have a crush on Senpai?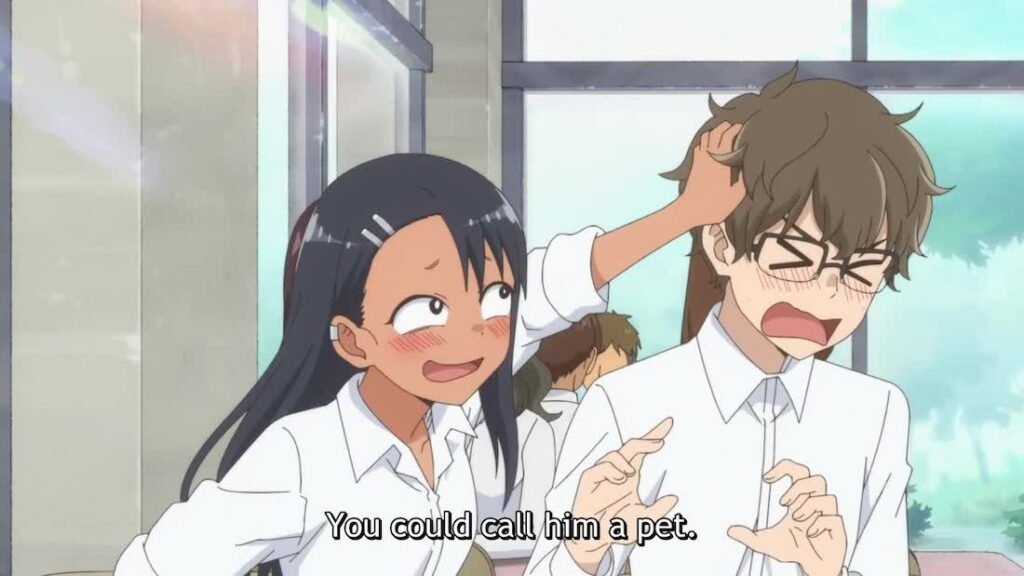 The Misfit of Demon King Academy: History's Strongest Demon King Reincarnates and Goes to School with His Descendants (S2)
Release date: 08/01/2023
Genre: Fantasy, Action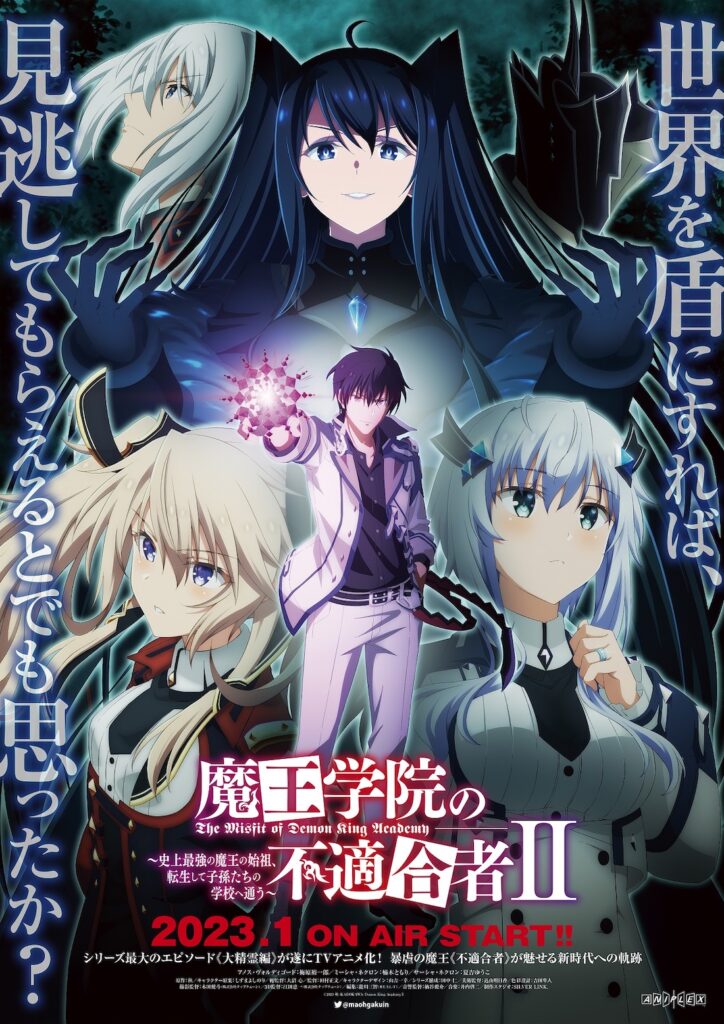 This Winter 2023 anime with an absurdly long title is based on a light novel series with a manga adaptation. Demon king Anos Voldigoad made a deal with the human Kanon; he sacrifices his own life in exchange for peace, ending a 2000 years long war. After another 2000 years Anon reincarnates. Royal demons rule over lower class hybrids and magic itself has started to decline, because his descendants grow weaker due to his peace. In order to reclaim his former title, he must first graduate from Demon King Academy.
Winter 2023 Anime Week 2: 09/01-15/01
In/Spectre Season 2
Release date: 09/01/2023
Genre: Mystery, Supernatural, Romance
Based on a light novel series with a manga adaptation. Kura Sakuragawa is struggling to get over the break-up with his girlfriend when he gets approached by Kotoko Iwanaga. She says she's been in love with him ever since they met, two years ago. She adds on that she's a Goddess of Wisdom, serving as an intermediary between the real and supernatural world. Kuro, on the other hand, is actually a monster that has gained powers of immortality. They decide to team up and set on various adventures.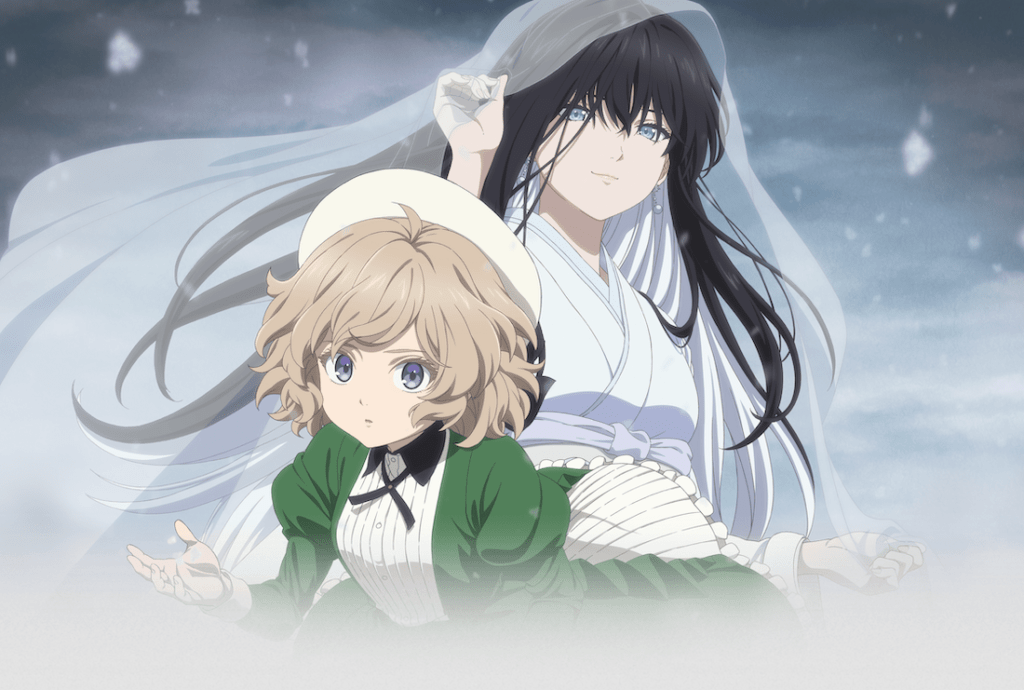 Vinland Saga season 2
Release date: 10/01/2023
Genre: Adventure, Drama, Historical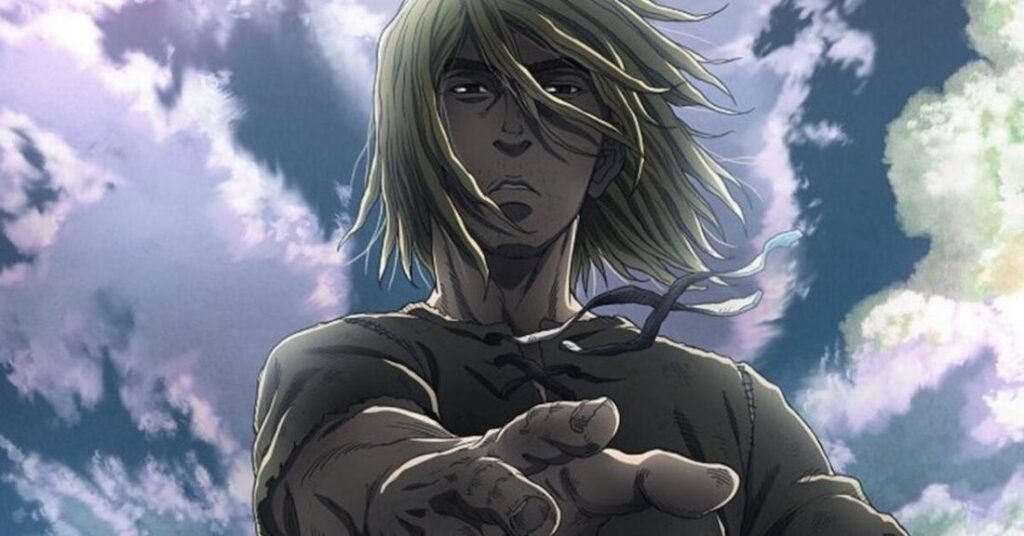 Based on a manga series, this anime's first season was animated by Wit Studios, while this new season is in the hands of MAPPA. Both the manga and anime are critically acclaimed, having bagged multiple awards. The story takes place in England in 1013 AD, which has been largely conquered by a Danish king. The protagonist is Thorfinn, son to one of the greatest Vikings. However, when his father is killed in battle by the mercenary leader Askeladd, Thorfinn swears to avenge him. He starts working for Askeladd in order to challenge him to a duel, but ends up caught in the middle of a war for the crown of England.
Kubo Won't Let Me Be Invisible
Release date: 10/01/2023
Genre: Comedy, Romance
Based on a manga series, our protagonist Junta Shiraishi is an ordinary high school student. He is in fact so ordinary, that his classmates and even his teachers don't even notice him. As if he were just a mob character in a video game. That changes when his female classmate Kubo starts paying attention to him, making him do things that cause him to stand out.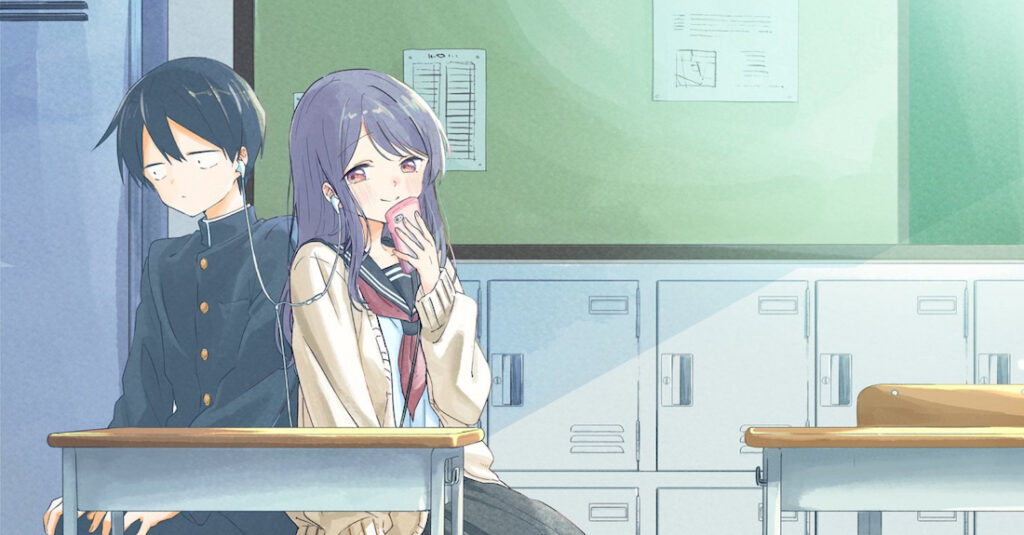 BOFURI: I Don't Want to Get Hurt, so I'll Max Out My Defense season 2
Release date: 11/10/2023
Genre: Adventure, Fantasy, Slice Of Life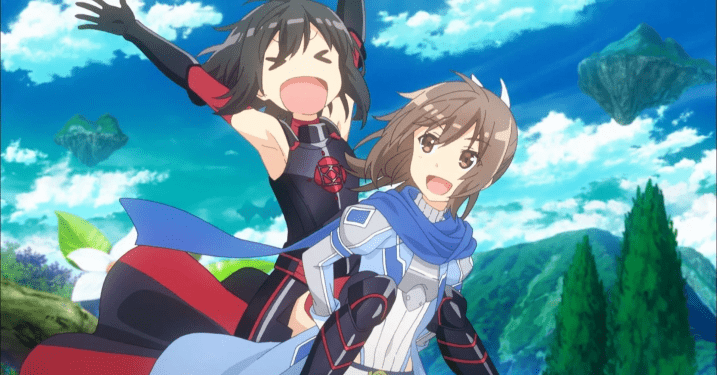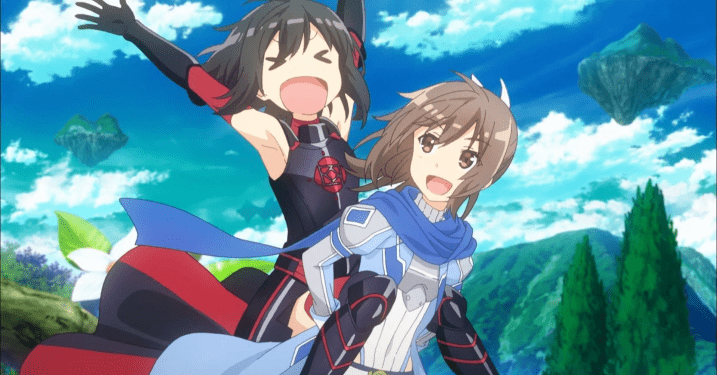 Based on a light novel series with a manga adaptation, the anime adaptation is handled by Silver Link. Kaede begins playing VRMMORP NewWorld Online because of her friend. Her character Maple is a shield user with maxed out defense stats. She keeps on only adding status points towards her defense. As a result, Maple is very slow and without magic, but endures almost every hit without taking any damage. Together with her creative thinking, she becomes one of the strongest players in the game.
The Fruit of Evolution: Before I Knew It, My Life Had It Made season 2
Release date: 14/01/2023
Genre: Action, Comedy, Fantasy
Based on a light novel series with a manga adaptation. Our protagonist Seiichi Hiiragi is a high school student, he's overweight and gets bullied because he's a "loser". One day a God transports his entire school into a world of swords and magic, almost like a video game. Seiichi almost avoided it because he was hiding, but eventually got caught. He eats "the Fruit of Evolution", changing his physical appearance. This kicks off his new life as a "winner".
Winter 2023 Anime Week 3: 16/01-22/01
Junji Ito Maniac: Japanese Tales of the Macabre
Release date: 19/01/2023
Genre: Horror, Thriller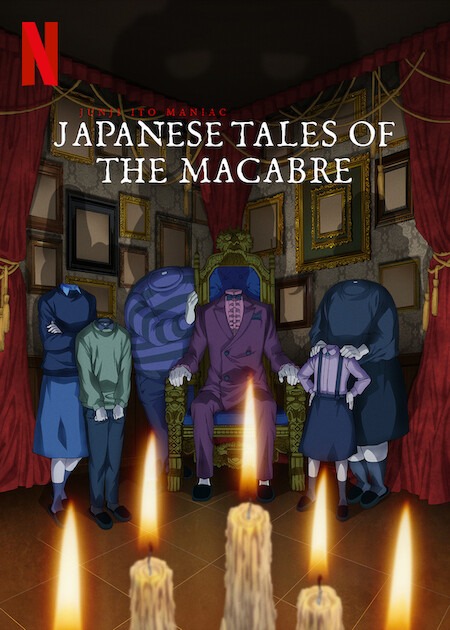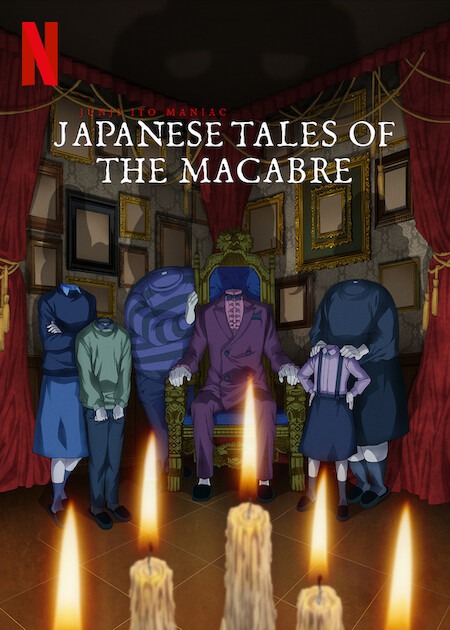 Netflix: "From the mind of horror manga maestro Junji Ito comes a spine-tingling selection of some of his most bizarre, disturbing and terrifying tales." This series will be an adaptation of 20 stories, chosen by Junji Ito.
Winter 2023 Anime Week 4: 23/01-29/01
Record of Ragnarok season 2
Release date: 26/01/2023
Genre: Action, Supernatural
Based on a manga series, Warner Bros. Japan is producing the anime and the Japanese studio Graphinica takes care of the animation. It's a story about gods and the survival of the human race. In 1-1 showdowns humanity must prove they are worthy to live. To keep things fair the humans receive the assistance of a valkyrie.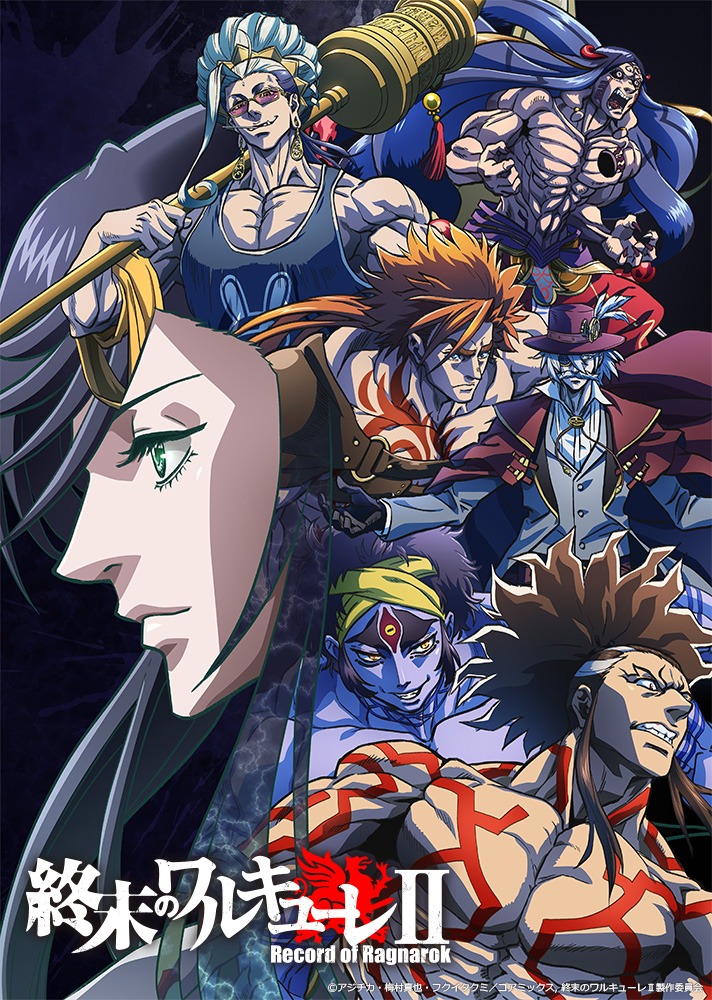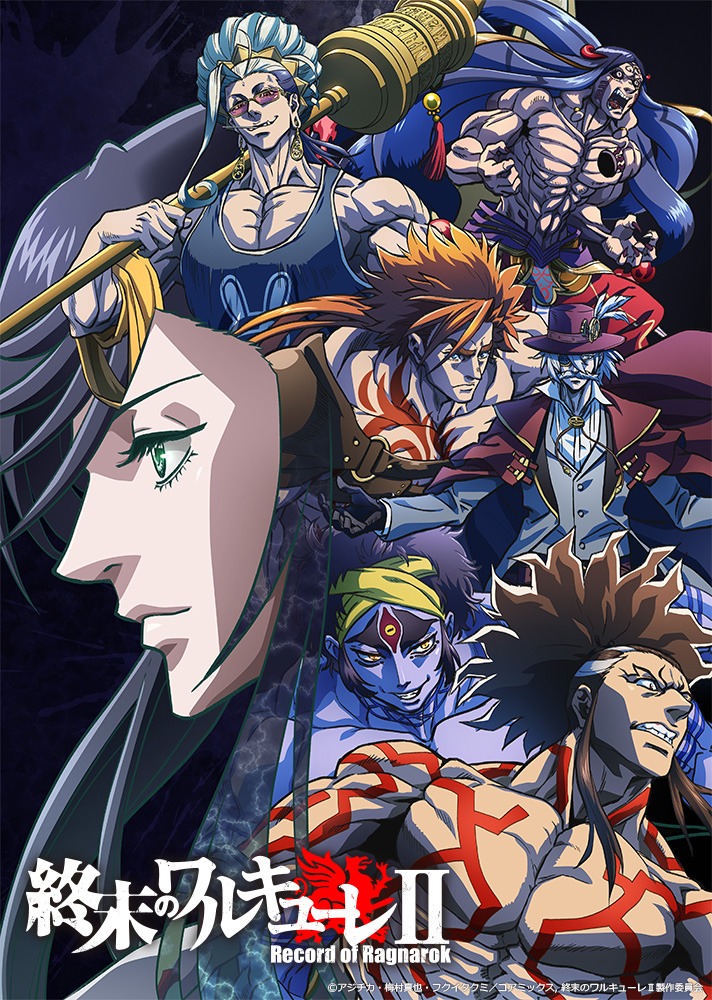 Winter 2023 Anime: February
Aggretsuko Season 5
Release date: February 2023
Genre: Comedy
There's no specific release date set, but the fifth and final season of Aggressive Retsuko is supposed to drop in February 2023. This one is definitely a personal favorite of mine and I'm sad to see that Retuko's story is coming to a close. Created by Sanrio and licensed by Netflix, Retsuko is a 25 year old red panda, working in the accounting department of a Japanese trading firm. She deals with typical problems people of her age face in Japan. Her outlet? Going to karaoke and singing death metal.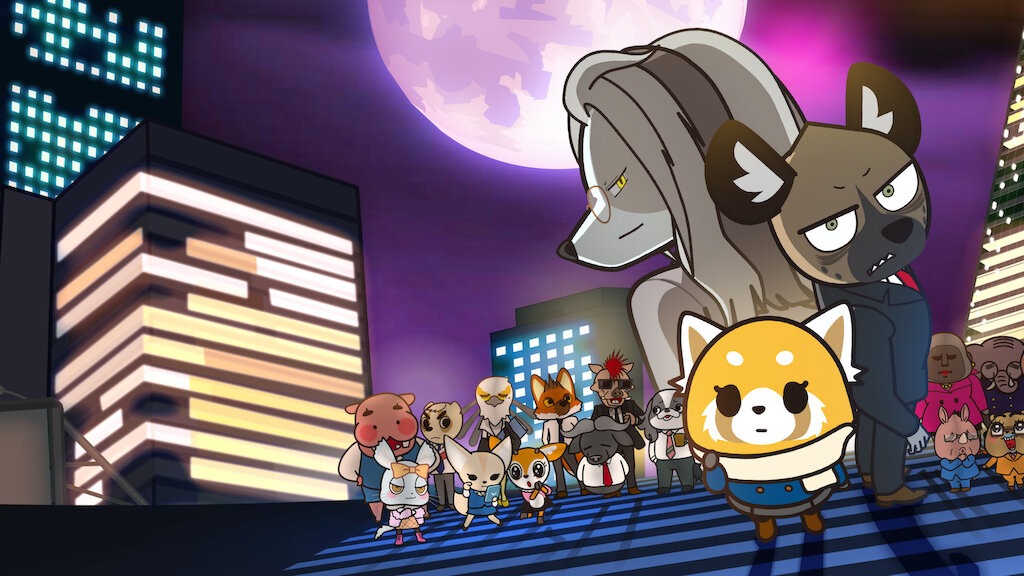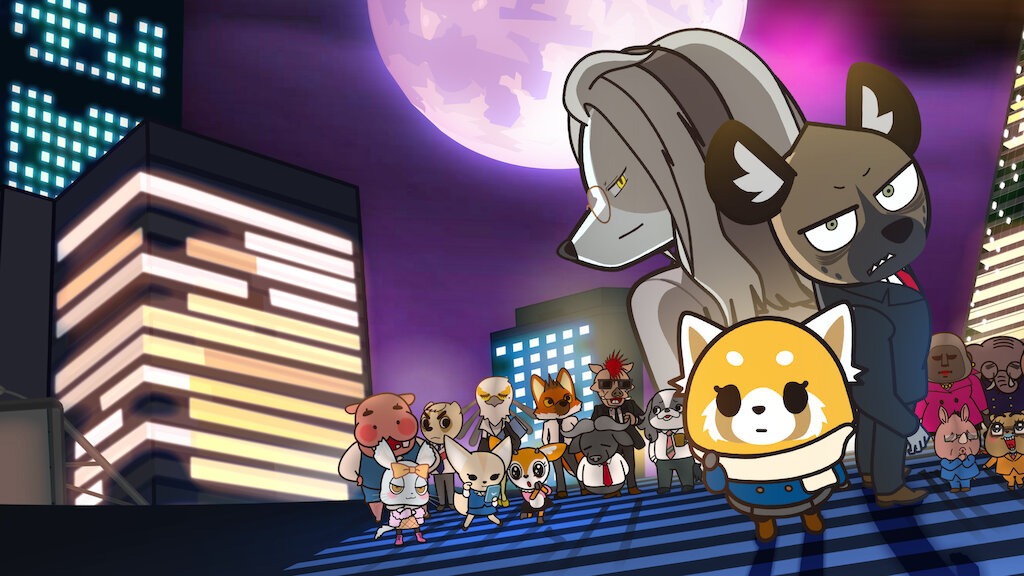 Sasaki and Miyano movie
Release date: 17/02/2023 (my birthday!)
Genre: Comedy, Romance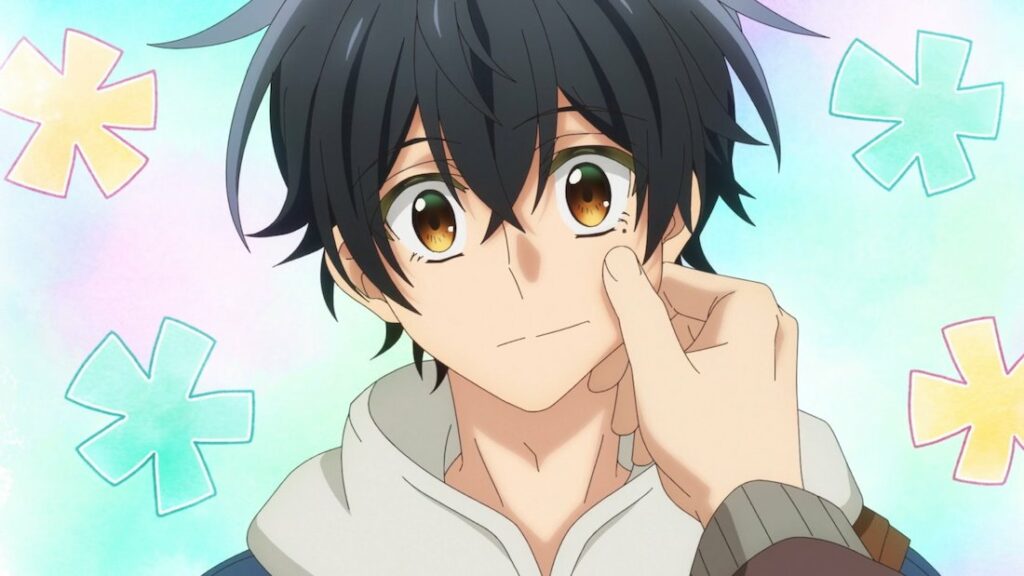 This movie is the sequel to Sasaki and Miyano. Based on a manga series. Miyano spends his days reading Boys' Love manga, but his dream world is about to become reality. In the middle of a fight he meets high school senior Sasaki, who wastes no opportunity to get to know Miyano better.