The Wrath of the Druids Expansion is also coming on April 29th!
Season 2 of AC Valhalla is upon us! Ostara Season is already available and has exclusive narrative content and in-game events for all players. Starting today, players can celebrate Spring as part of the time-limited Ostara Festival with new challenges and rewards. The event will be active until April 8, in a special area of ​​Ravensthorpe.
Various Easter-themed festivities will await players in the Ostara Festival, including:
Settlement decoration activity.
Mini games with Drinking, Archery and Fighting.
Three new character quests: Eivor can take part in the egg hunt, the May-Queen celebration and protect the Settlement from the night spirits.
Three new skills: Fearless Leaper will allow Eivor to perform a falling attack on his enemies. Raven's Loot and Loot Food skills will increase Eivor's efficiency when fighting at a distance or in close range.
Exclusive rewards, such as Settlement decorations and customization items.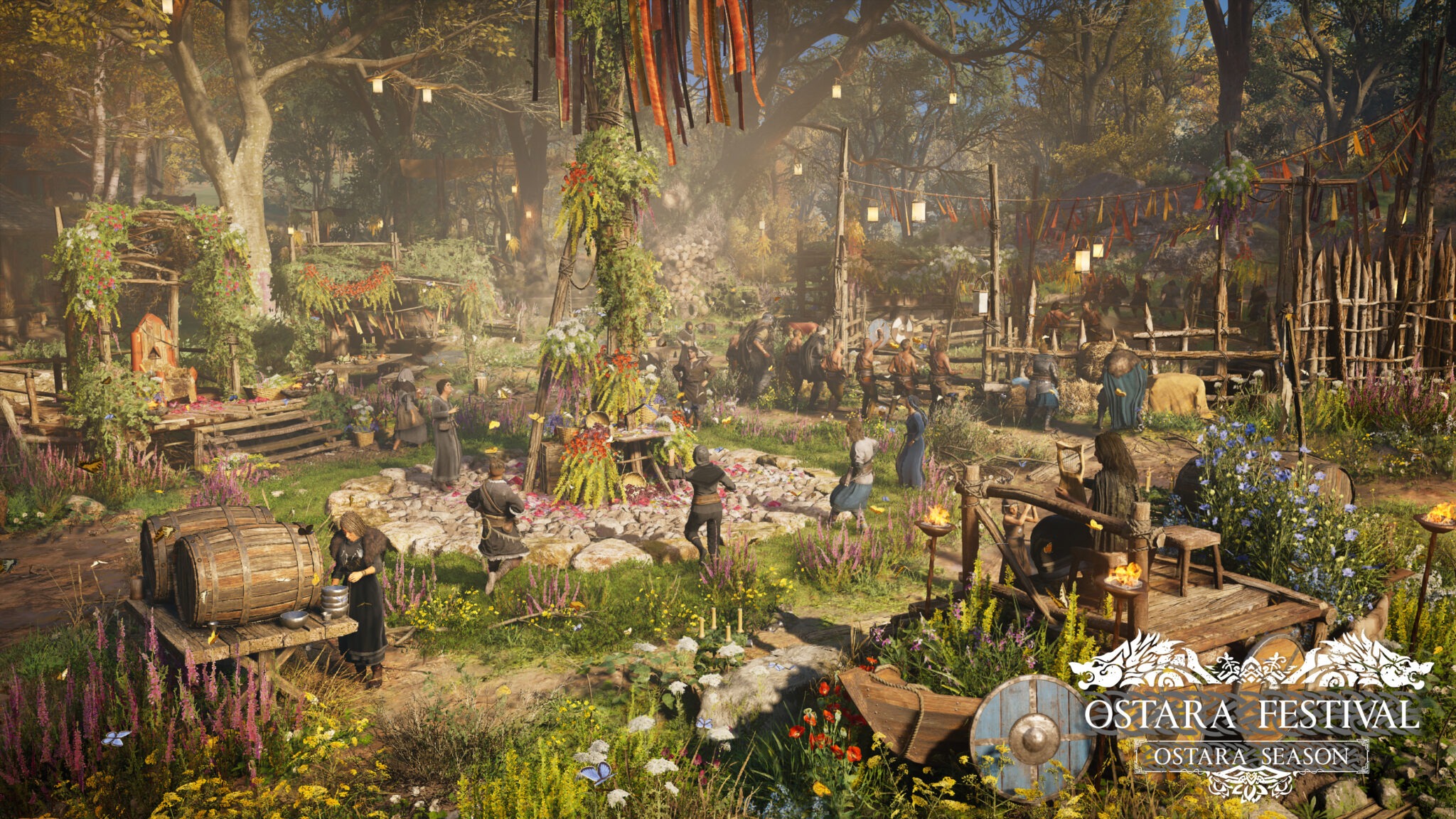 In order to participate in the Ostara Festival, players must arrive in England and complete one of the first narrative arcs – Grantebridgescire or Ledecestrescire. The festival will then be activated automatically when players return to the Settlement. In addition, to access the May-Queen celebration, players' Settlement must be at Level 3.
Moreover, from today on players will be able to change the appearance of Eivor's equipment through transmogrification, known as "Change Appearance" in-game. Note here that the original equipment and armor statistics remain unchanged, as the change is only visual. Therefore, players can maintain their build and release their inner Viking style!
To celebrate the community around Assassin's Creed Valhalla, players will receive the Altair's Outfit, the Yule Gear Set and 300 opal for free. To claim their rewards, they must visit the Animus Store.
Furthermore, two future updates will soon come to add extra content to the Ostara Season, such as:
Mastery Challenge: a new game mode, based on the game's combat mechanics, that will offer an extremely replayable combat experience.
Extra rewards.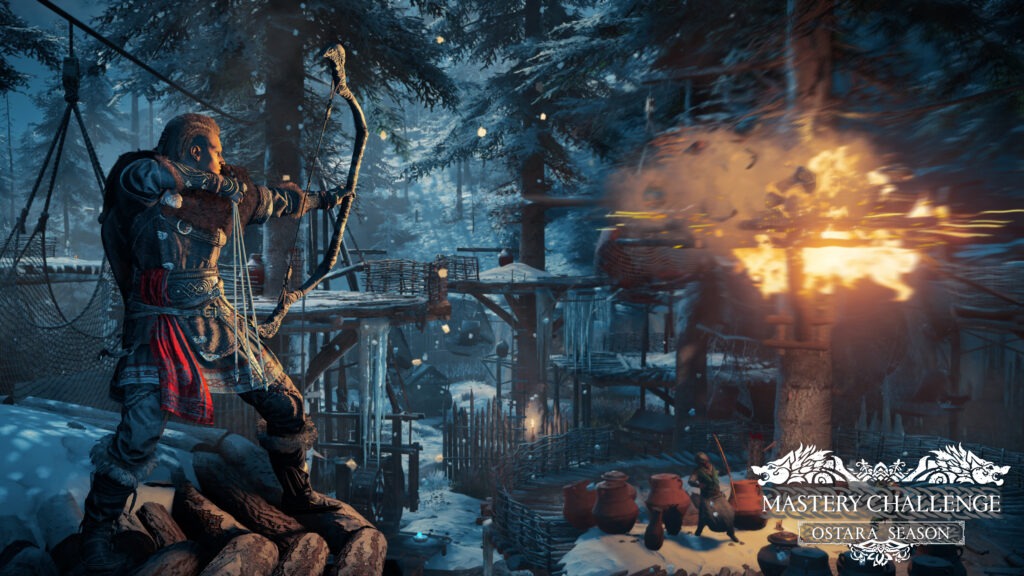 Let's not forget that in the upcoming expansion "Wrath of the Druids", available on April 29th, players will travel to Ireland and discover the mysteries of an ancient and mysterious druidic cult, tracking and tracing its members. Discovering Gaelic myths and folklore, they must fight in haunted forests and breathtaking landscapes, gaining influence over kings. The standalone expansion will be available at €24.99, through the Season Pass available now for €39.99 or as part of the Assassin's Creed Valhalla Gold, Ultimate and Collector Editions.