Earlier last week, Team Xbox officially welcomed Zenimax Media and Bethesda to the Xbox family! Team Xbox aims to integrate even more games into the Xbox Game Pass service, offering unique experiences to subscribers. This will further strengthen the service line-up, with titles full of imagination and diversity.
The official welcome of Bethesda is completed with the introduction of 20 emblematic and award-winning games of the studio. The players will have a chance to access games with immersive storylines and gameplay. The subscribers of the service will gain access to many games from the respective Bethesda franchises. Therefore, from 12/3, players will be able to enjoy titles such as Dishonored, Doom, Skyrim, Fallout 4 and Wolfenstein! In addition, 16 of these titles will be available from either PC, console, or gaming cloud for Xbox Game Pass Ultimate members.
Finally, some of these games will also benefit from FPS Boost on Xbox Series X | S. More info will be announced soon!
By clicking HERE you can see the official announcement of Team Xbox, for the Bethesda titles.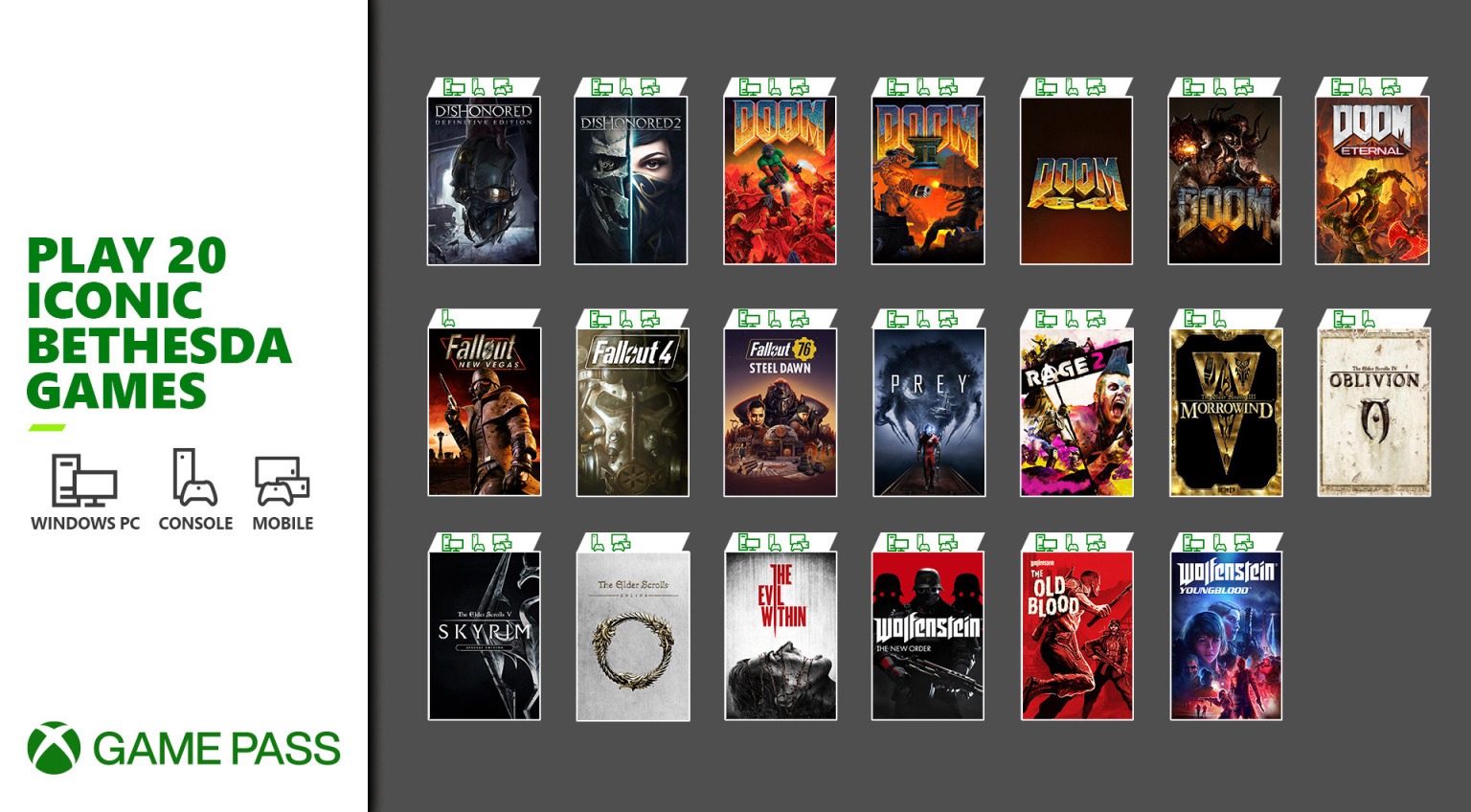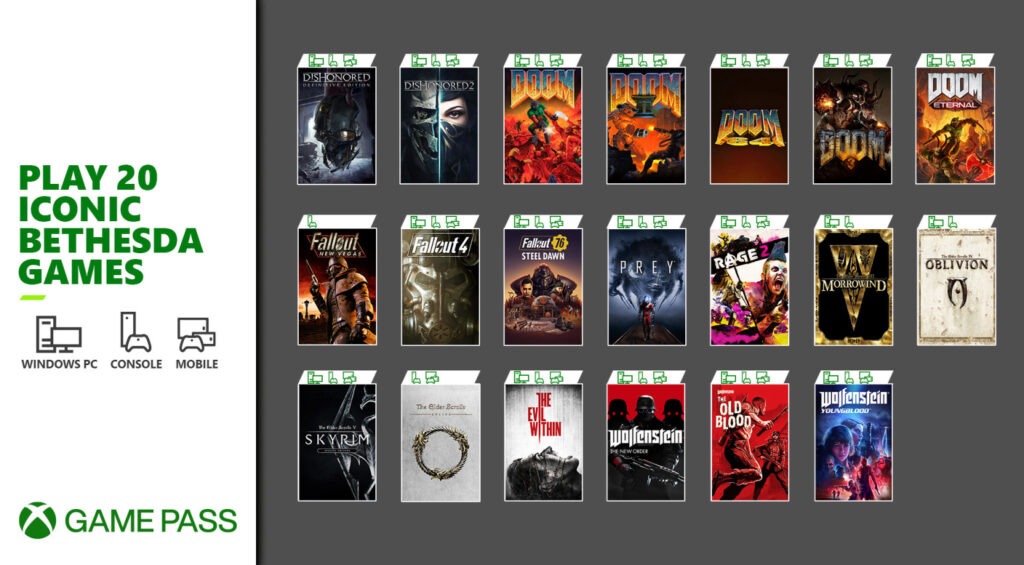 Now, on Xbox and Xbox Games Pass, you will be able to discover games in Greek!
Thanks to the new update to the Microsoft Store in the Xbox and Xbox Game Pass applications, users can now see directly which languages each game supports!
In the "Languages" tab you will be able to see which games support Greek! This action can be done before you even open the page with the details of each title. Also, you can see if the Greek language is available in the menu, sound and subtitles of the game. The same of course applies to 27 more languages!
By clicking HERE you can find out more information about the language settings.