Energy drinks are the best friend of many gamers. Many well-known brands are making more and more flavours, but smaller companies are also creating their own ideas. Recently, we had the opportunity to try Hack Energy Pink Grenade. A powdered energy drink that you make on your own. Let's see in more detail what was nice and what did not sit well with us.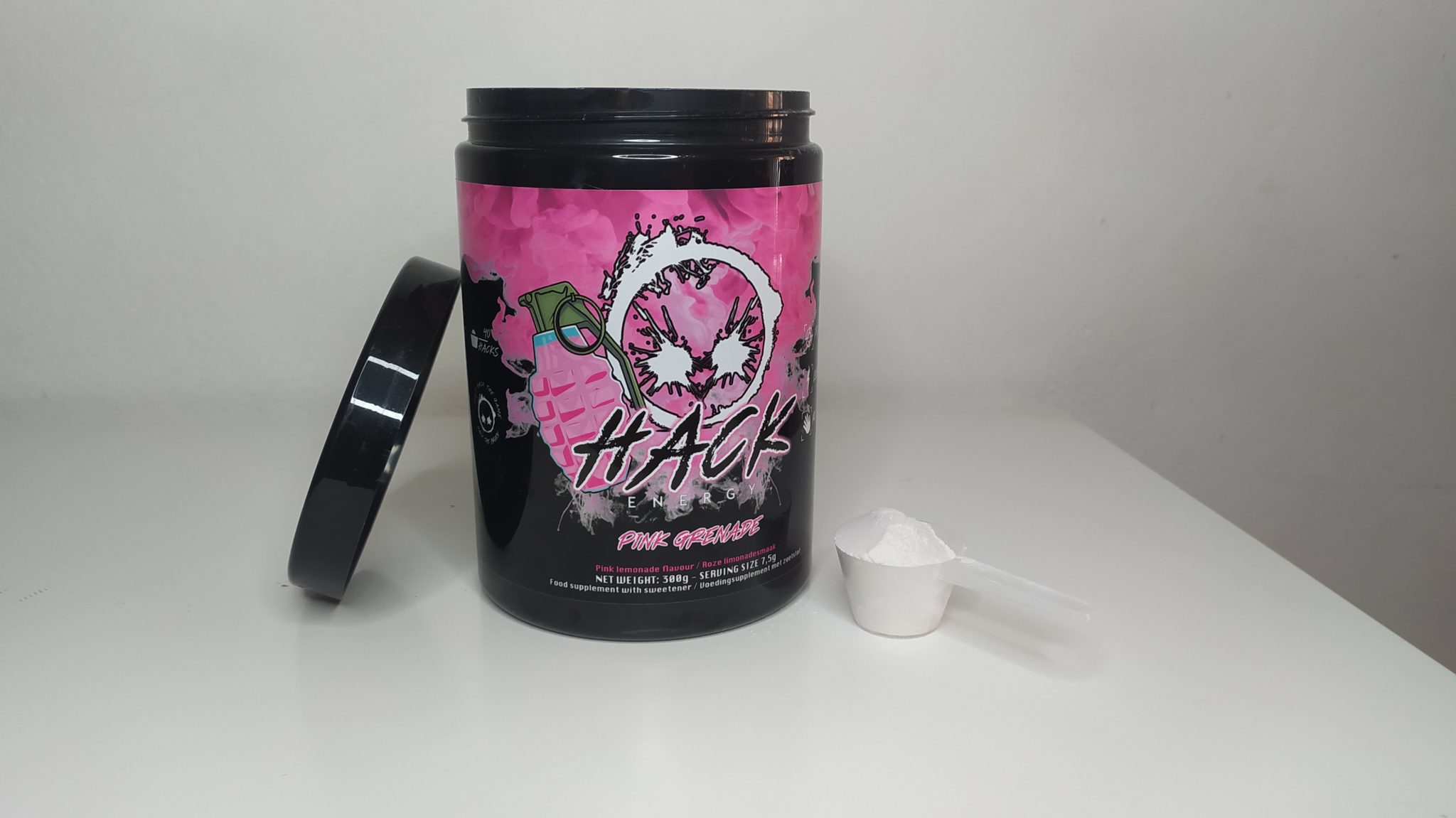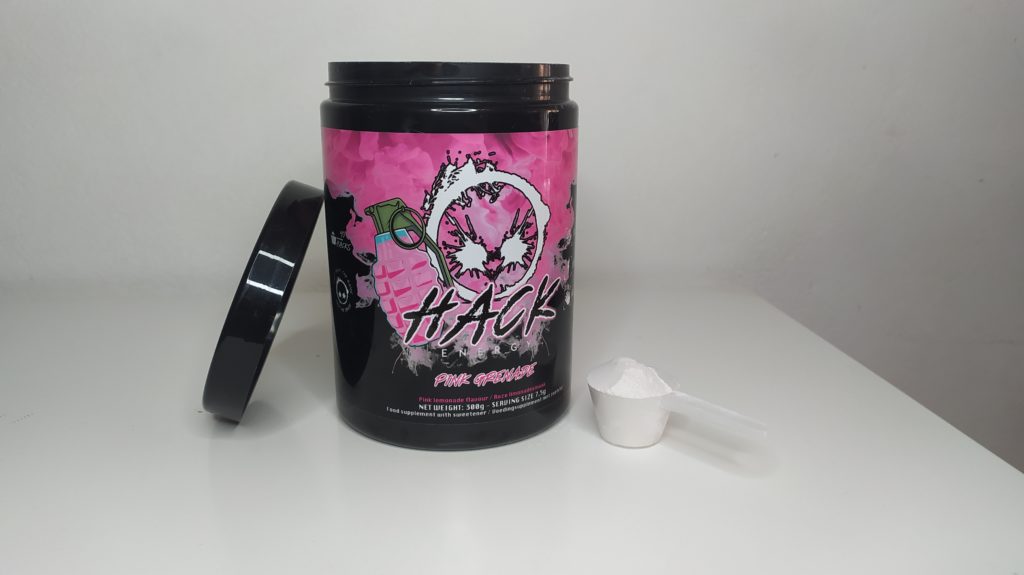 Hack Energy Flavour
Initially, this is a rather subjective element. Everyone's taste buds are different. However, trying Pink Grenade, I found it surprisingly tasty, despite the fact that I am not a fan of bright colours, let alone pink. Note to self: do not judge the energy drink by its colour. The basic taste is Grapefruit but a little lighter. Essentially, for those who have tried different flavours of packaged drinks, it reminds me of a softer Pink Lemonade. Which makes it very easy to drink and thirst quenching.
The fact that it has no carbonate makes it an even more relaxing drink. It dissolves quite easily in cold liquid, even without hitting a shaker or anything else. Therefore, anyone who wishes can put it in frothy water so that it has carbonate for those who prefer it.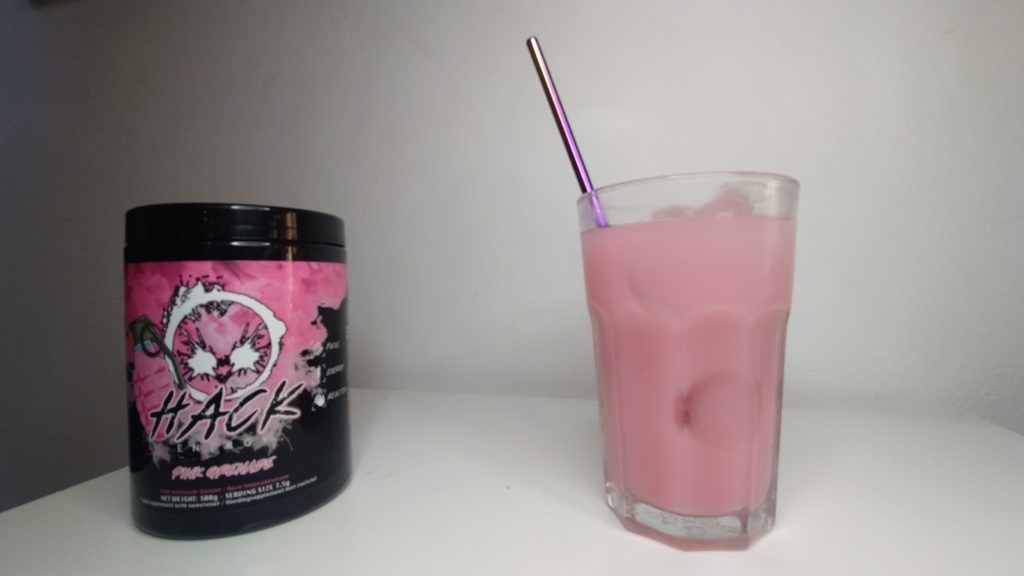 Nutritional information / Dosage.
One box of the mixture contains 40 scoops, i.e. 40 glasses of 300-400 ml, depending on how strongly you prefer the taste. The daily dosage should not exceed one glass per day, i.e. 1 scoop. All information is written on the package according to the European regulation, as well as that it should not be consumed by people under 18, or replace daily meals. Take it as a tip from me, although among us, we have all tried it as students: don't skip on your meals, kids.
On the subject of nutrients you can see them in detail in the photo below. One thing worth mentioning is that it has no sugar, is low in calories and is high in caffeine. So those of you who are worried about calories, well, don't worry.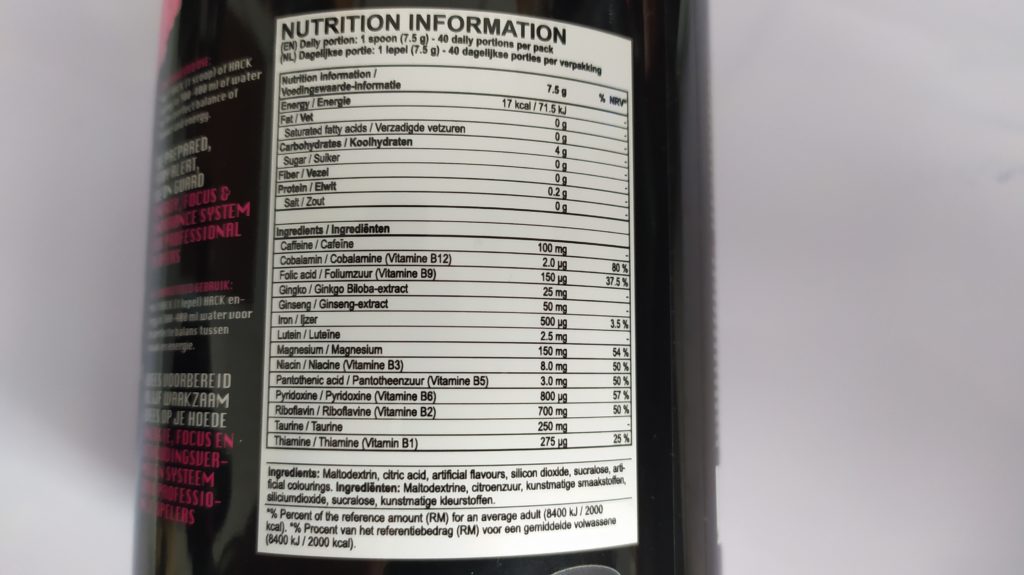 Hack Energy: our verdict
In terms of energy mainly, the motto is 'Don't hack the game, hack the brain'. So, since I do not prefer energy drinks while I play, I tried it as a pre-workout drink to have a boost, and see a difference compared to the usual drinks. It had a lot of action that helped as much as other energy drinks or others that just have electrolytes. One thing I noticed was that it was easy to digest without causing heartburn or leaving that uncomfortable feeling in the stomach, especially if you drank enough.
In the matters of money, it is now relatively fair. Each package has 40 glasses and as a whole costs €39.99. Therefore, each glass comes at 1 euro, so it is quite acceptable. It may not be profitable in a retail, as we have seen in a supermarket from other companies, but the quality here is a lot higher compared to the no-name brands of larger companies.
It is an interesting choice, especially if you like energy drinks. As the company mentions: Focus, Energy, Reaction. It is definitely convenient not to leave the house and prepare a drink quickly.
Blueraspberry Ghost and Raging Cherry flavors are also available. Try them out and tell us your opinion in turn!
Many thanks to Hack Energy for the test samples we used!