And as every company with advanced sound systems invests in gaming, this time we see EDIFIER and the GX model that offers everything necessary for a gamer. For those who do not know EDIFIER as a company, it is based in China. It was founded in 1996 and still produces high-quality home sound systems. As it seems, along with the other big audio companies, EDIFIER also takes another step in gaming. Thus, they created the HECATE section dedicated to e-sports and gaming in general. But let's see what it has to offer:
Basic features
Starting as always with the sound quality, the headset provides a range of 20Hz to 40kHz. Very good, giving us the whole range of sound, with an emphasis on high frequencies. Its frequency comes to 96kHz with 24bit. Equipped with 50 mm titanium drivers, it offers very clear sound and brings its features to a fairly high level. As the company itself states, "High fidelity-sound quality". Their sensitivity is at 97 + – 3dB, making them quite strong as a headset.
The connectivity of the headset is done with a computer or mobile phone through type C. Through the second cable, it also gives access to laptops but also to PC, PS4, PS5, Xbox, Switch, and anything that has a 3.5 mm audio jack. It is worth mentioning of course that the audio Jack does not use the microphone. Finally, the GX resistor comes to 32ohm, which makes perfect sense, as all devices are compatible with these resistors.
Microphone
An interesting feature is the microphone that comes in and out of its built-in case. If you're a bit cranky as I am, you will enjoy the fact that there is no microphone when you don't need it. The recording quality is not the best I have ever heard. Users are usually getting used to microphones that accentuate the middle frequencies a little better and are clearly louder. From this model, we only have the high frequencies pinched, which is clear enough but loses a lot of "body" for me.
The microphone is made of high-quality plastic and the cable it applies is flexible and durable. You should be cautious on how you put it in the case because it has a small resistance, which makes sense so that the microphone would not move uncontrollably. It also has RGB light … it's nice to have a bonus RGB light!
The whole structure
Like most of its kind, it consists of the basic part which is made of good quality plastic, and the headband expands to fit in the desired size. The interior, like the cup, is made of synthetic leatherette and the cups have a slightly oval shape, covering the ear very well. On the left, there is a mute on/off button for the microphone, as well as volume controls which are quite useful. Especially with the volume to be a roller button and not two separate ones.
On the back of the right ear cup, there is a button on the sides of the LEDs that form the HECATE logo. You can change the different colours it has, as well as whether it will stay steady or pulse-blinking. Just press it. Its entire aesthetics are reminiscent of the classic iron-man costume, and I personally loved it for it.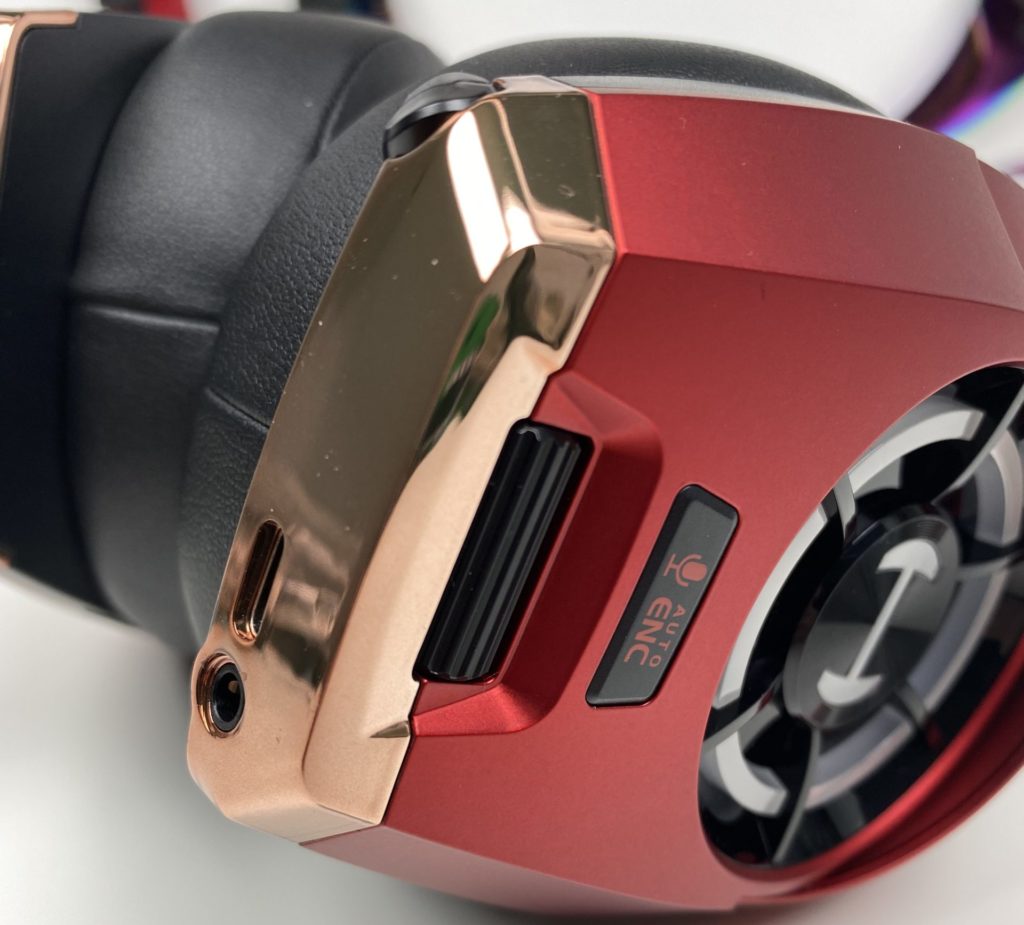 There is also a button to select the mode between music and gaming mode. There is no vast difference between the two modes, but I understood the softer feeling it brings to the music that suits games with nice musical backgrounds. In contrast, Gaming mode is slightly more "dry" to emphasize detail.
While the overall design is very beautiful, I can not say that I was comfortable in it for a very long session. Generally, I prefer a large and loose headset, while this one was more fit. It may look a little tight on the head, even to those who prefer the more closed headset.
Noise cancellation
Finally, noise cancellation, which is now essential for the average gamer. It is implemented with dignity in the Edifier GX. The pads are very comfortable and so the feeling from the outside world is lost, which shows that it is well-designed. In this way, a passive noise cancellation is given. Among its features is the ENC, which is equally well implemented. I had no problem with loud keyboards or other environmental noises.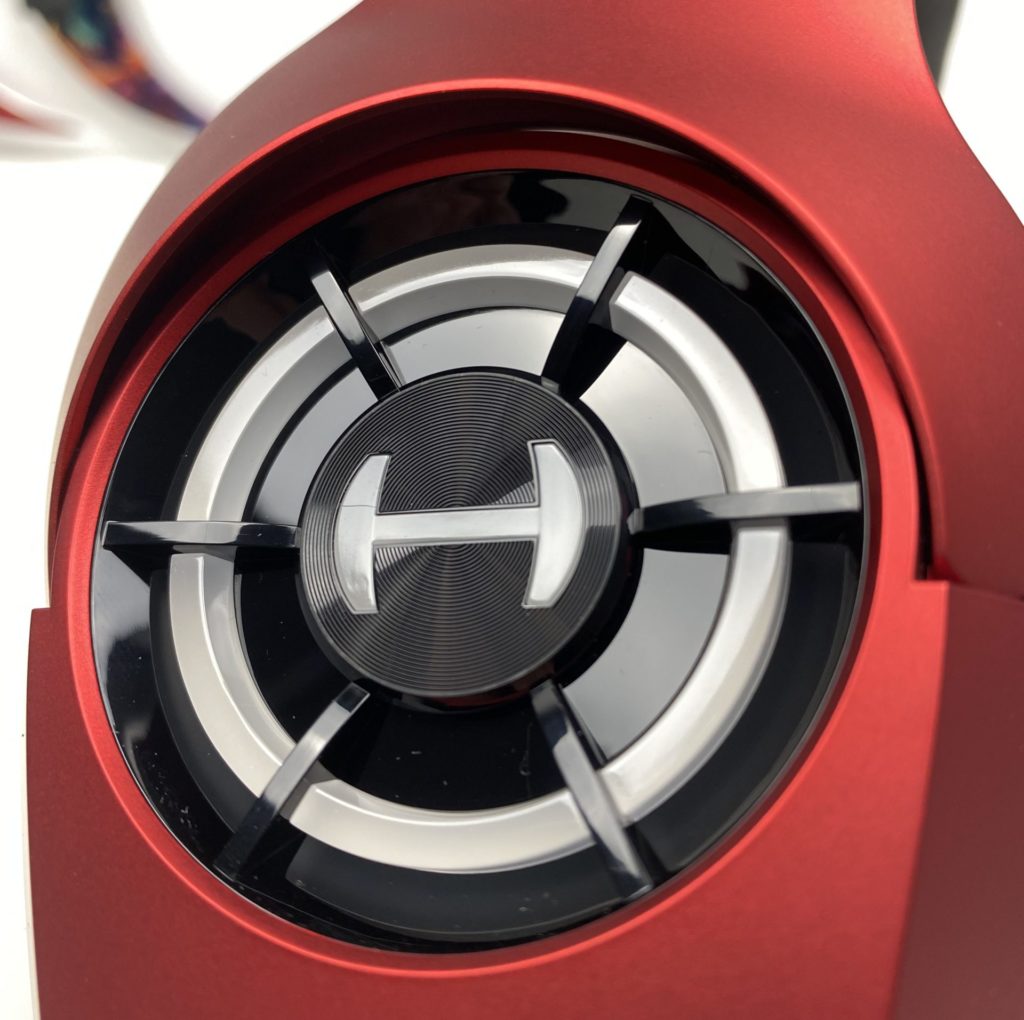 Conclusion
In general, I have not found anything tremendously negative that does not completely concern my personal criteria in headset. It has some of the clearest sounds I've ever heard among many models. It has slightly higher tones, which gives a clear picture, but this is a completely personal choice. Also, the cables are detachable, which again I do not prefer, but it is convenient in many situations such as switching consoles – computer, etc.
Perhaps the only downside is that I would like it to be a little easier to wear and the quality of the microphone to be fuller. Apart from that, the EDIFIER GX is one of the best headsets on the market, and it pushes several other models down. At the moment, its price is around €85, a reasonable price for what it offers.
We would like to thank Edifier HECATE for providing the headset for this review.