September is typically a month where people tend to feel overwhelmed. Summer is over, no holidays in sight and school or office life is picking up the slack. On top of that you have to act like you care about how others have spent their summer. Yikes. The good thing is you can come home and enjoy the summer releases that should be wrapping up now. And the even better thing is, the fall 2023 anime line-up is here. Take a deep breath and take in all the goodness that is coming our way. As per usual I'll be presenting a hand-picked overview in this article, but you can go to Anichart or LiveChart for full lists and air times. Every synopsis only covers the first season to accommodate viewers who could be new to the series in an effort to remain spoiler free.
Week 39: 25/09-02/10
Frieren: Beyond Journey's End
Release date: 29/09/2023
Genre: Drama, Fantasy, Adventure
Based on a popular manga series. Frieren is an elven mage who helped defeat the Demon King and restore peace to the world. Before parting ways, the heroic party of adventurers watched a meteor shower together known as the Era Meteors. The shower occurs every fifty years, so they agreed to meet again during the next one. Fifty years later, humanity has changed and her companions have aged. She regrets pursuing magical knowledge over getting to know her comrades better. But she agrees to look over Fern, an orphan adopted by one of them. They set off together, still pursuing knowledge while adventuring. As elves live a long time, the story takes place over a long time span and features flashbacks of the companions.
Berserk of Gluttony
Release date: 02/10/2023
Genre: Dark Fantasy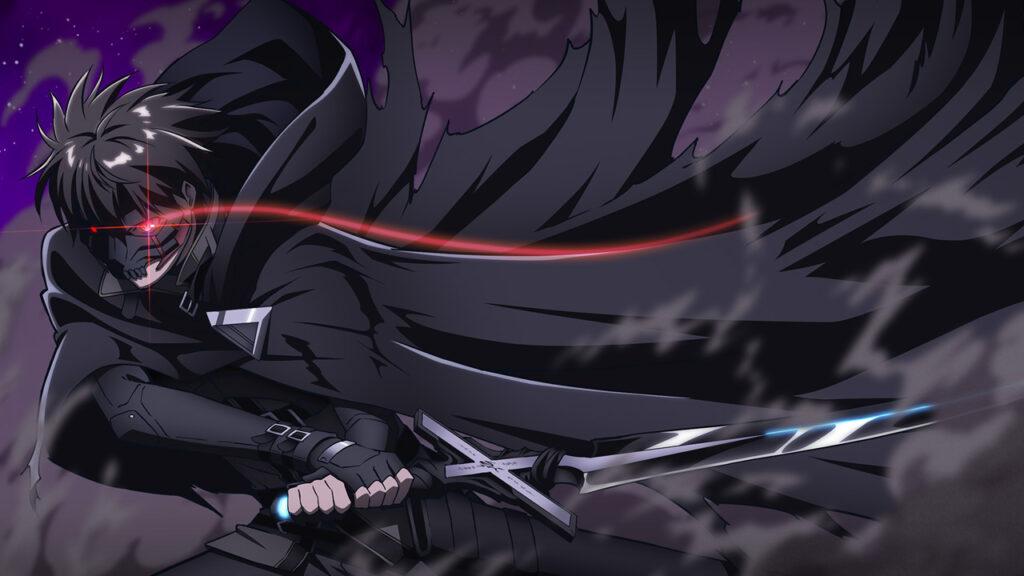 Based on a light novel series with a manga adaptation. The story follows Fate Graphite who works as a gatekeeper for a noble family. He's often humiliated because of his useless "Gluttony" skill. But one day he kills a bandit and discovers there's a secret to his useless skill, which allows him to grow stronger by absorbing other skills. He decides to leave the noble family and ventures on a journey to grow stronger. And get revenge on those who humiliated him in the past.
Ron Kamonohashi: Deranged Detective
Release date: 02/10/2023
Genre: Crime, Mystery
Based on manga series that revolves around Ron Kamonohashi, a private detective, and the police officer Totomaru Isshiki. Ron used to be a top student at the detective academy, but he was found responsible for a deadly incident and got expelled. Since solving mysteries is the only thing he loves, he started working together with the unskilled officer Totomaru, who gets to take credit for the cases that Ron solves.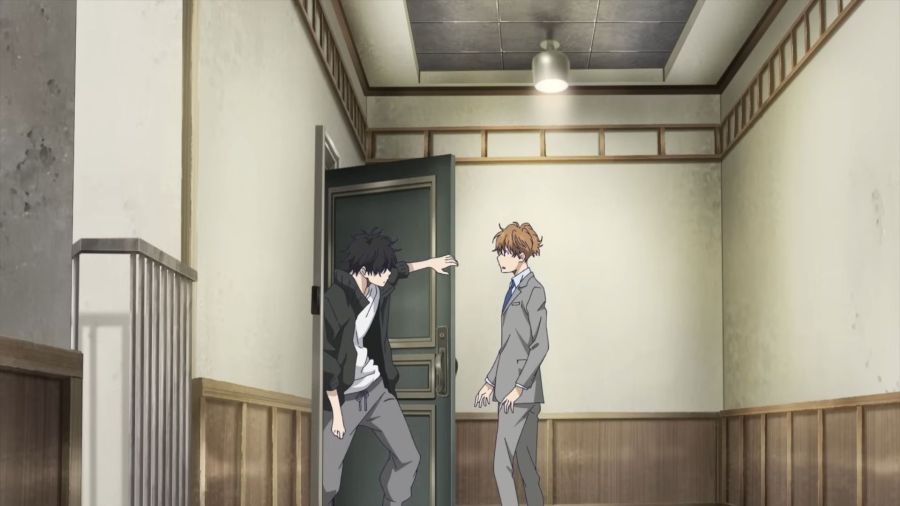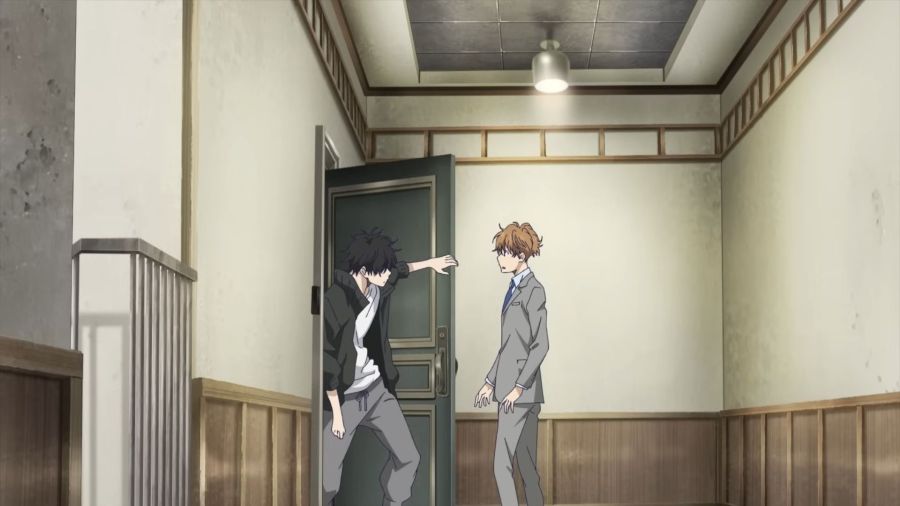 MF Ghost
Release date: 02/10/2023
Genre: Sports
Since no overview is complete without at least 1 sports anime, I present to you MF Ghost. This anime is based on a manga series and is the sequel to Initial D. The story takes place in the very near future, where self-driving cars have become the norm. An organization called MFG organizes street races with internal combustion cars (so, non-electric basically). We follow newbie Kanata Rivington, who pulled up in a Toyota and beat top European models like Lamborghinis and Ferraris. His only motive however is to find his long-lost father. If you're a new viewer, I suggest watching Initial D first, as there are a lot of ties between the characters across both series.
Week 40: 02/10-08/10
Tokyo Revengers: Tenjiku-hen (Season 3)
Release date: 04/10/2023
Genre: Action, Drama, Sci-Fi
Based on a manga series. Freelancer Takemichi Hanagaki, already beyond despair, discovers that the only girl he ever dated got killed by the Tokyo Manji Gang. When he finds himself on the station platform, he gets pushed over onto the tracks and closes his eyes. Instead of dying, he's travelled 12 years back in time. He decides to try and save the girl's life and change his own.
The Eminence in Shadow (Season 2)
Release date: 04/10/2023
Genre: Action, Comedy, Fantasy
Based on a light novel with a manga adaptation. It's modern-day Japan, a boy tries to become a mastermind and exerts power from the shadows, but gets hit by a truck and dies during training. Reborn as Cid Kagenou in a fantasy world, he tries not to stand out, while still trying to manipulate from the shadows. One day he cures an elven girl infected by a mysterious disease. He enlists her in his secret organization Shadow Garden to fight the Cult of Diabolos, who run this world. Although he believes he entirely made up both organizations, they actually exist and he is unknowingly involved in a complicated power struggle.
16bit Sensation: Another Layer
Release date: 05/10/2023
Genre: Slice of Life
Based on a manga series, originally released as a doujinshi. The anime tells an original story involving Konoha, an illustrator who loves bishoujo games, who accidentally travels backward in time after opening the packaging of a retro-bishoujo game. (Crunchyroll)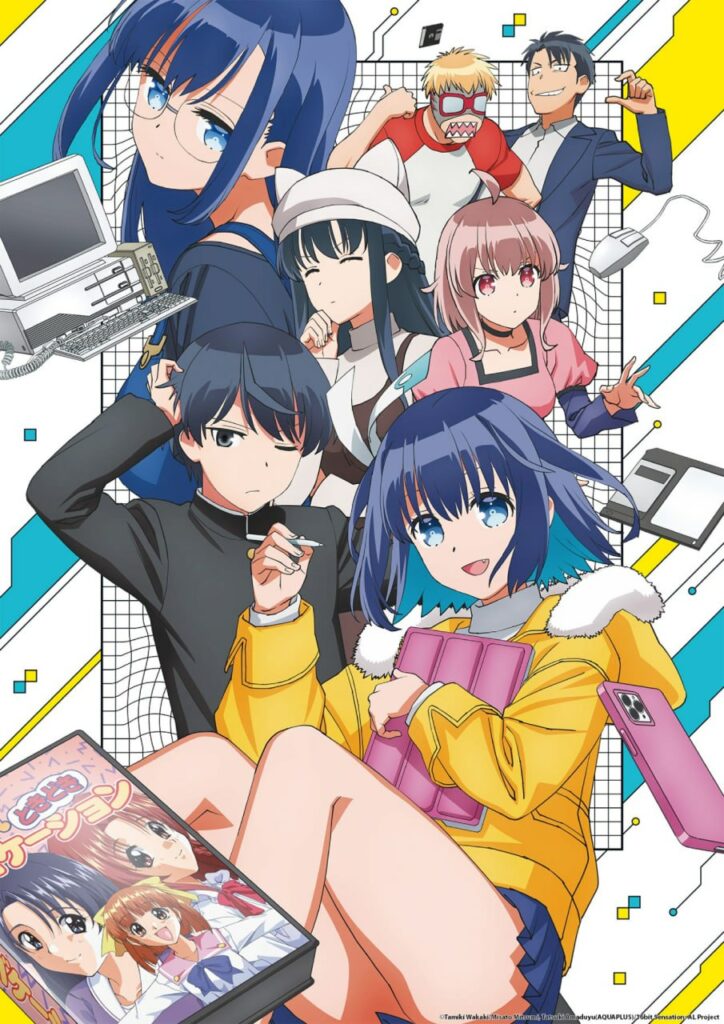 The Rising of the Shield Hero (Season 3)
Release date: 06/10/2023
Genre: Adventure, Fantasy, Isekai
Originally a web novel, this dark isekai has been rewritten, gotten a manga and anime adaptation, a spin-off and even a mobile video game. Naofumi gets summoned into a parallel world along with other heroes to fight hordes of monsters called Waves. He equips the Legendary Shield, while the others receive weapons. He gets betrayed by his companions and loses the support of the kingdom. As he finds new companions, they work hard to regain the trust of the people while figuring out the mystery regarding the Waves.
Goblin Slayer (Season 2)
Release date: 06/10/2023
Genre: Adventure, Dark Fantasy
Based on a light novel series with a manga adaptation. The characters in this series are usually referred to by their class, rather than using names. The story takes place in a fantasy world, where people come from afar to join the Guild. Guild members take on contracts for gold and glory. A priestess comes into contact with goblins on her very first contract, with the rest of her party wiped out. Miraculously she gets saved by someone known as Goblin Slayer, whose only purpose is to eradicate goblins with extreme prejudice. She ultimately decides to join him, as there's much she can learn from the experienced adventurer.
Our Dating Story: The Experienced You and The Inexperienced Me
Release date: 06/10/2023
Genre: Romance, Drama, Slice of Life
Can also be found as "You Were Experienced, I Was Not: Our Dating Story". This story is based on a light novel series with a manga adaptation. Ryuuto Kashima, gloomy high schooler, is forced to confess to the beautiful and popular Runa Shirakawa. They actually start dating, but only because Runa is "available". As they start spending time together, they notice how different their hobbies and social circles are. But eventually they accept these differences, and they connect over them.
Under Ninja
Release date: 06/10/2023
Genre: Action, Comedy
Based on a manga series. Under Ninja covers the story of Kuro Kumogakure, a NEET who has just received a ninja assignment to infiltrate a high school. The ninja organization in Japan was dismantled after the Pacific War, but there still exist some 200,000 of them in secret. The elite gets assigned to work of national importance, while the lower end ninjas struggle to get any assignments at all.
SPY×FAMILY (Season 2)
Release date: 07/10/2023
Genre: Action, Comedy
Based on a manga series, in a world that has been stuck in a cold war for decades, spy "Twilight" has to build a family in order to infiltrate social gatherings. He adopts a daughter, who turns out to be a mind reader. And his new wife? An assassin! Although they are living together, they try to keep their true identities hidden from each other. The series enjoys great reception and has won several awards.
Undead Unluck
Release date: 07/10/2023
Genre: Adventure, Comedy, Supernatural
This anime is based on a manga series. Protagonist Fuuko Izumo has spent the last 10 years in seclusion after losing her parents. She has an ability she has dubbed the "unluck" ability, causing bad luck to anyone she physically touches. Just as she was done with life, with the completion of her favorite manga, she meets Andy. An undead who wishes to die for good. They start working together, but soon find themselves chased by a secret organization.
The Faraway Paladin: The Lord of Rust Mountains (Season 2)
Release date: 07/10/2023
Genre: Adventure, Fantasy, Mystery
Based on a light novel series with a manga adaptation. We follow Will, a child who lives in a ruined city, far away from any civilization. A skeletal Warrior, mummified Priestess and spectral Sorcerer are raising the young boy. But one day he decides he wants to learn more about the world, about who he is and what happened to his city. Ultimately, he wants to become a paladin.
The Vexations of a Shut-In Vampire Princess
Release date: 07/10/2023
Genre: Fantasy, Comedy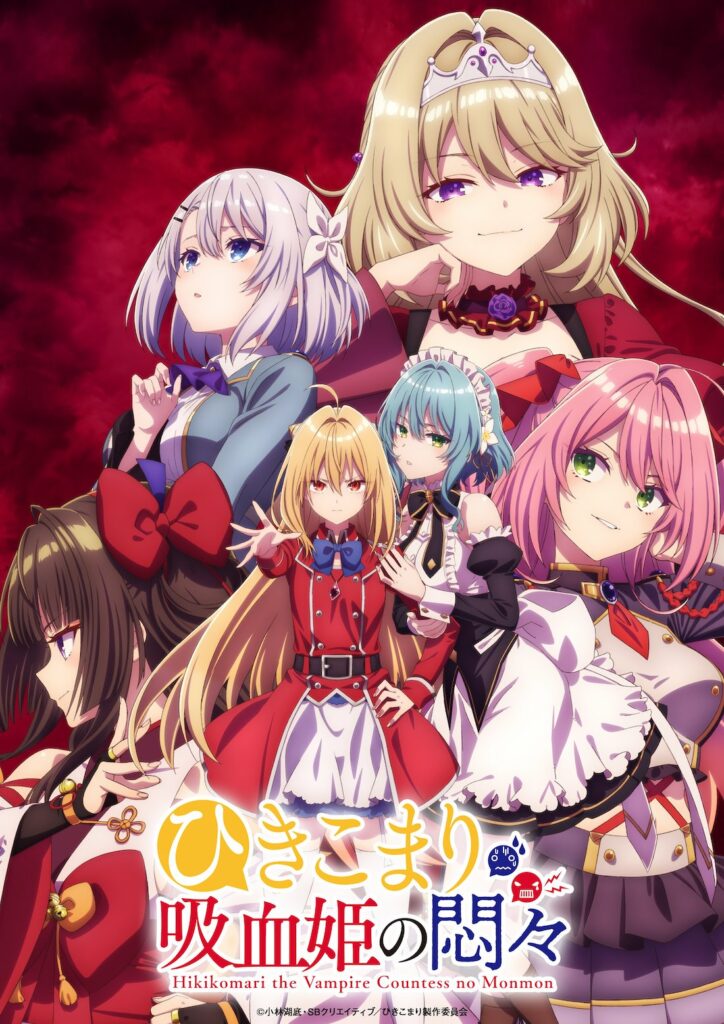 This anime is based on a light novel series with a manga adaptation. Komari has been living as a shut-in vampire for three years, when she finds out she's been appointed as a Commander in the Imperial army. Her unit however consists of aggressive delinquents who revolt against their superiors as soon as they show any sign of weakness. Since Komari refuses to drink blood, despite coming from a powerful line of vampires, she holds very underwhelming power. Will she regret coming out of her room, or might she find a way to make this work?
Arknights: PERISH IN FROST (Season 2)
Release date: 07/10/2023
Genre: Action, Fantasy
Based on a video game with a spin-off called Lee's Detective Agency. The story takes place in Terra, a land that has been struck by natural disasters of unknown causes. In an attempt to escape, most people are now living in mobile cities. Wherever a catastrophe hits, Originium can be found, its immense energy helps to develop civilization rapidly. But it also has brought an incurable disease called Oripathy. People who get infected gradually crystallize, becoming a new source of infection when they perish. As a result the infected are hunted and segregated. Rhodes Island, a pharmaceutical company researching a cure, has started to help rebels and tries to save people from the disease.
The 100 Girlfriends Who Really, Really, Really, Really, Really Love You
Release date: 08/10/2023
Genre: Comedy, Romance, Harem
You can also refer to this series by simply using "The 100 Girlfriends". This anime with a really really really..long title is based on a manga series. Rentaro Aijo, a high school student, has so far fallen in love with exactly 100 girls. And has also been rejected by every single one of them. One day when he's praying to a shrine, the God of Love appears and admits they have made an error. Because of that error Rentaro is destined to have 100 soulmates. But, if he does not accept their feelings, they will die in an accident. Rentaro is determined not to let any of the 100 soulmates die and decides that he will date all of them at the same time.
Butareba -The Story of a Man Turned into a Pig-
Release date: 08/10/2023
Genre: Comedy, Fantasy
Based on a light novel series with a manga adaptation, this anime has gathered a bit of attention online when it was announced for the upcoming season. For me it raises less eyebrows than the Vending machine isekai, but it's definitely out there! The story follows an otaku who wakes up in the body of a pig, after he passed out eating raw pork liver. He's accompanied by Jess, an innocent girl with mind reading abilities. She accepts him, although she does plan to eat him eventually. Then something happens and it's up to the pig to save Jess, using his limited pig skills.
Week 41: 09/10-15/10
Dead Mount Death Play (Part 2)
Release date: 10/10/2023
Genre: Action, Dark Fantasy, reverse Isekai
Based on a manga series, the first part aired earlier this year in April. The hero Sir Shagrua Edith Lugrid is fighting the necromancer Corpse God. But he has a unique ability allowing him to reincarnate himself in a different world. He actually winds up in modern-day Shinjuku (Tokyo) as a boy named Polka Shinoyama. Polka had just been assassinated, so the Corpse God takes his identity in the hopes of leading a peaceful life.
After-school Hanako-kun
Release date: 10/10/2023
Genre: Comedy, Slice of Life
A spin-off of the series "Toilet-Bound Hanako-kun" with a manga adaptation. The spinoff features short stories about the daily lives of the characters outside of the main storyline. Said story takes place at Kamome Academy, famously known for the Seven Wonders and supernatural occurrences. Nene Yashiro, a first year student, summons the most famous Wonder "Hanako of the toilet" to wish for a boyfriend. Somehow she's now bound to him and needs to serve as his assistant while he fights evil, trying to maintain the balance between the supernatural and the human world.
Dr. STONE New World (Season 3 – Part 2)
Release date: 12/10/2023
Genre: Adventure, Sci-Fi, Comedy
Based on a manga series. Nearly 4000 years after a mysterious light has turned every human into stone, the genius boy Senku Ishigami recovers from his petrification. Living in a Stone World, he wants to rebuild human civilization from the ground up. Together with his friend Taiju Oki, who also recovered, they start with developing a "revival fluid" to try and free other people.
Week 42: 16/10-22/10
Mask Danshi: This Shouldn't Lead to Love
Release date: 20/10/2023
Genre: Romance, BL
This OVA will be bundled with the limited edition of the manga's fourth volume. We follow Sayama, a pessimistic guy who always wears a face mask to school. The popular guy in class, Saikawa, can't contain his curiosity and rips off the mask. Sayama naturally freaks out, but somehow he's captured by Saikawa's interest. Saikawa offers to tutor Sayama on one bizarre condition: he can do what he wants with what's under Sayama's mask. Sayama hates it when people touch his bare face, but he's also tempted by the idea of getting Saikawa's attention.
The Apothecary Diaries
Release date: 22/10/2023
Genre: Drama, Mystery
Based on a light novel series with a manga adaptation. This story takes place in a fictional country, modeled after China, where we follow Maomao. She's a young pharmacist in the red-light district. She gets kidnapped and sold to the imperial palace, forced to work as a servant. She remains vigorous however and plans to work until her servitude is over. Then one day she hears a rumor that the emperor's children are very ill. She decides to investigate the mysterious circumstances of their condition.
Week 43: 23/10-29/10
PLUTO
Release date: 26/10/2023
Genre: Thriller, Sci-Fi
Based on a manga series, that in turn is based on Astro Boy. The anime will be an original series on Netflix. You follow the Europol robot detective Gesicht, who tries to solve a case involving robot and human deaths around the world. The victims have all had objects shoved into their heads, with the intention to look like horns. What makes the case so interesting, is that there are signs pointing to a robot murderer, but robots aren't able to harm humans.
Week 44: 30/10-05/11
Attack on Titan Final Season Part 3 Final Arc Part 2
Release date: 05/11/2023
Genre: Action, Dark Fantasy
Yes the title is ridiculous and so is the fact that they keep making us wait for the finale of this show. Nevertheless we will all be watching it so here you go, mark your Fall 2023 anime calendars.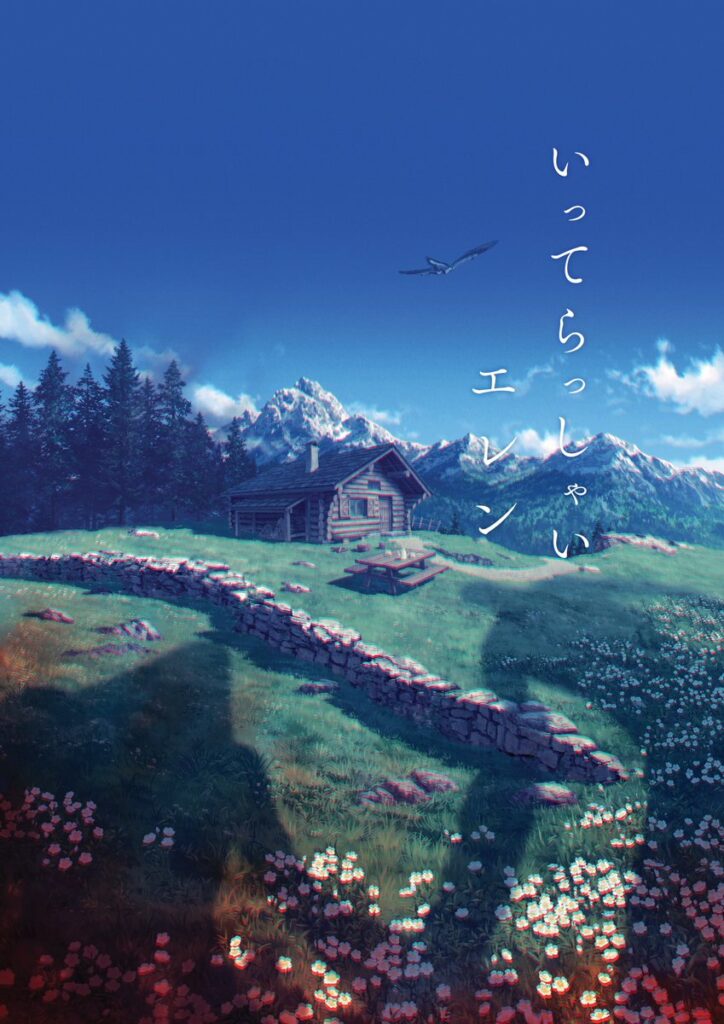 Based on a manga series from 2009, the story takes place in a post-apocalyptic world where humans were almost driven to extinction by giants called Titans. They've been able to survive however by locking themselves up within enormous walls, meant to hold the Titans out. That is until two Titans are able to break through. The protagonist, Eren Yeager, loses his mother during the breach, but manages to escape himself. He swears revenge on the Titans and enlists in the Survey Corps with his sister. Things grow more interesting when Eren discovers he can turn himself into a Giant…
Week 45: 06-11-12/11
Akuma Kun
Release date: 09/11/2023
Genre: Horror, Adventure
Technically an original anime by Netflix, it is based on a manga series from the sixties with a previous live action and anime adaptation. Akuma Kun is a child prodigy who reincarnates every 10000 years. His goal is to rid the world of conflict and hunger by harnessing the power of demons. These demons often come from Christian background, but also from other folklore.
Fall 2023 Anime releases: closing word
As I'm writing and researching the fall 2023 anime release schedule, I just keep stumbling upon something that sounds good enough to include in the overview. Then I notice how lengthy this article already is, contemplate life for a second, and decide to just call it quits while I'm ahead. Do let us know if there's an anime in the upcoming season that took you by surprise and wasn't mentioned in this list.