It's been one and a half years since the Xbox Series X|S and the PlayStation 5 launched, back in November 2020. The Covid-19 pandemic, a worldwide chip shortage, and scalpers have made it very difficult for anyone to get their hands on a "next-gen" (now current-gen) console. We, of course, were no exception. We had to jump through lots of hoops and get lots of orders rejected at the last minute in order to finally get our testing units. Nonetheless, the gaming industry never stops moving forward, and while shortages have resulted in multiple cross-gen titles, this is bound to stop being the case in the coming months, as we are already seeing a large increase in current-gen only games being announced. At the same time, it's gradually getting easier to actually buy a console, so if you're looking to upgrade, now is your best chance to do so.
After having enough time to test the consoles on both the green and the blue team, I can safely say that the Xbox Series X|S consoles are the clear winners in terms of gaming on a budget, value for money, as well as having smaller form factors and the Xbox Series X being the best performer out of all of them. However, we will explore the case of getting a PS5 for the sake of being as objective as possible, even though this article is dedicated to helping you choose which of the Xbox Series X|S consoles is right for you.
Which next-gen console should I really get?
If you have already decided on going ahead with Team Xbox or Team PlayStation, you can safely skip this part. If you haven't developed a preference yet, settle down, we have a lot to talk about.
Is it worth getting a PlayStation 5 in 2022?
I am a strong advocate for console equality. There are a ton of good and perfectly valid reasons to get a PlayStation 5. You know that joke about PlayStation having more games than Xbox? It's not a joke, it is absolutely true. PlayStation does have a much stronger first-party library of games than Xbox, with absolute gems like Horizon Forbidden West and the Uncharted series. And while Xbox's first-party lineup is looking amazing right now, and will most probably be stacked in the near future, with Microsoft making huge acquisitions like Bethesda and Activision Blizzard, the only first-party big-hitters they have to show thus far are Halo Infinite and Forza Horizon 5.
But they also have a strong catalog of niche Japanese games (mostly JPRGs) with strong cult-like followings that completely skipped the Xbox platforms due to not being that popular in the West. We're talking franchises like the Persona series or the infamous Final Fantasy VII Remake. However, this is starting to change, with Japanese publishers like Sega and Square Enix showing large interest in putting their games on Xbox Game Pass, and that could be an indication that future games might also be on Xbox.
The PS5 can offer some of the finest first-party experiences modern gaming has to offer, but do keep in mind that these do not come cheap. The PS5 is a great console if you have a ton of money to spend on full-price games. Games for the PS5 tend to be around €10 more expensive when full-priced on the PlayStation Store than their Xbox counterparts. Sony tries to make up for that with constant sales, but it's nowhere near the value Xbox Game Pass offers. Another thing is that the PS5 offers Backwards Compatibility only with PS4 games, so if you have disc copies from the PS3 era or before that, you won't be able to revisit them on your newest console.
Which Xbox Series X|S console is right for me?
If you're on a tight budget but still want to play the latest and greatest, the Xbox family of consoles is your best bet. It's not only the most value for money solution to your problems thanks to Game Pass, but it offers some much-needed future-proofing, as Microsoft has a decent track record of supporting their consoles for longer than Sony. At the same time, any previous-gen Xbox game you own will most likely work with absolutely no problem on your Xbox Series X|S console, as Microsoft has established a great BC program from the Xbox One days. But which console is the right one for you?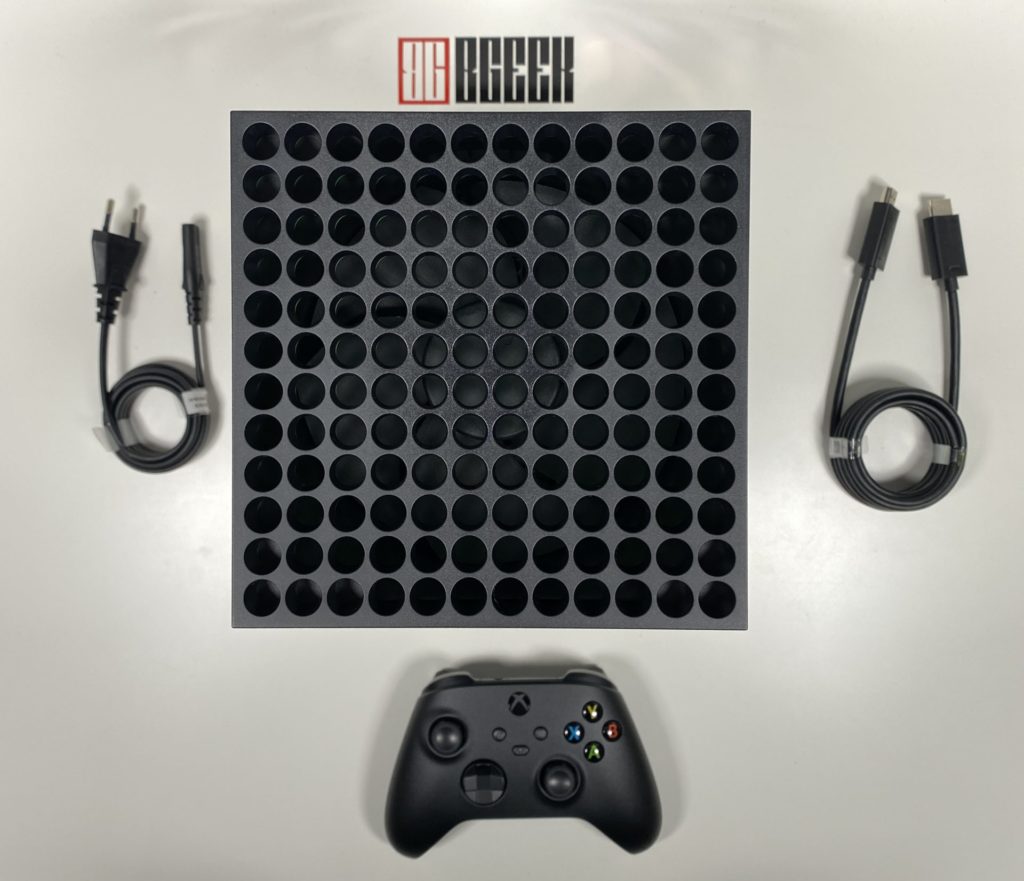 The Xbox Series X is exactly what an enthusiast needs
If you consider yourself a hardcore gamer and you're looking for a way to get the most out of the money you're paying for a new console, the Xbox Series X is your best choice, without a doubt. The Series X is the most powerful console out of the bunch, and if Jeremy Clarkson taught us anything is that POWER is all that really matters. Plus you're getting a seriously imposing-looking monolith (or mini-fridge) for your setup/living room. Sharp lines, geometric design, and the well-hidden green accents on the top grill make the Series X a true sleeper beast, a powerful tool that enhances your experience without stealing the attention from the rest of your setup.
Jokes aside, the Series X is a technological marvel. It has a compact footprint, it's dead silent except when under full load, and nothing can much the raw horsepower Microsoft was able to cram into that little thing for just €500. Sure, the PS5 might have the faster storage on paper, but it doesn't really fly through menus like the Xbox Series X does, and it definitely is nowhere near as silent. Plus, with the Xbox consoles, you're getting arguably the best multi-purpose gaming controller, that you can connect to your gaming PC or phone through Bluetooth.
I've been testing the Xbox Series X with all kinds of games since I got my hands on it, and I must say, I'm seriously impressed with the performance. Even one and a half years later, Cyberpunk 2077 largely remains an unoptimized pile of junk on console. Surprisingly enough, I was able to crack a solid 60fps framerate when using the Performance preset on the Xbox Series X. Since most recent games are cross-gen, performance is still on par with the competition on games like Elden Ring or Far Cry 6. Last-gen games, unoptimized for the new consoles run extremely well, as expected. I've spent a lot of time goofing around in Red Dead Redemption 2 to know, which even though it is unoptimized, unlocks its true potential on the newer hardware. Except for Warzone. That still runs like crap.
Quick Resume is what really sets the Xbox Series X apart
The outstanding Xbox Series X feature is Quick Resume. This smart little feature allows you to have multiple games running at the same time, no matter how demanding they are, and seamlessly switch between them. Waiting for your homies to grab something to eat before jumping into the next Warzone match? Just switch over to Cyberpunk 2077 and do some side-questing. It's astonishingly fast and improves with every system update Microsoft puts out.
Another neat little feature the Xbox ecosystem incorporates to make your life easier is Smart Delivery. With cross-gen games, you always need to make sure you download the correct version of the game for your console. I can't tell you how frustrating it is to let a new game download overnight just to find out you downloaded the PS4 version instead of the PS5 one. This just doesn't happen on Xbox. The Xbox Store automatically identifies what console you're on and automatically puts the correct version of the game for your system on your download queue.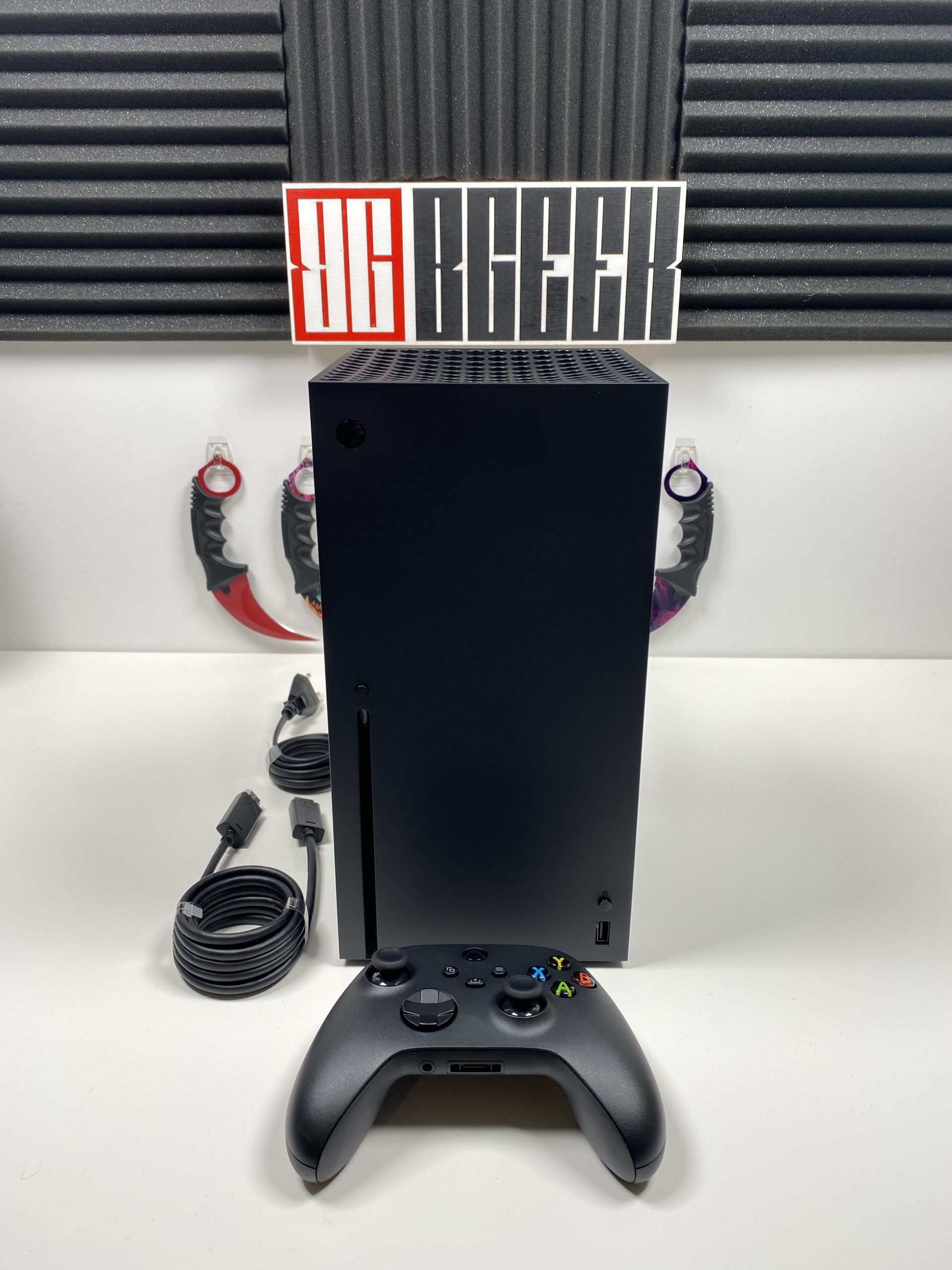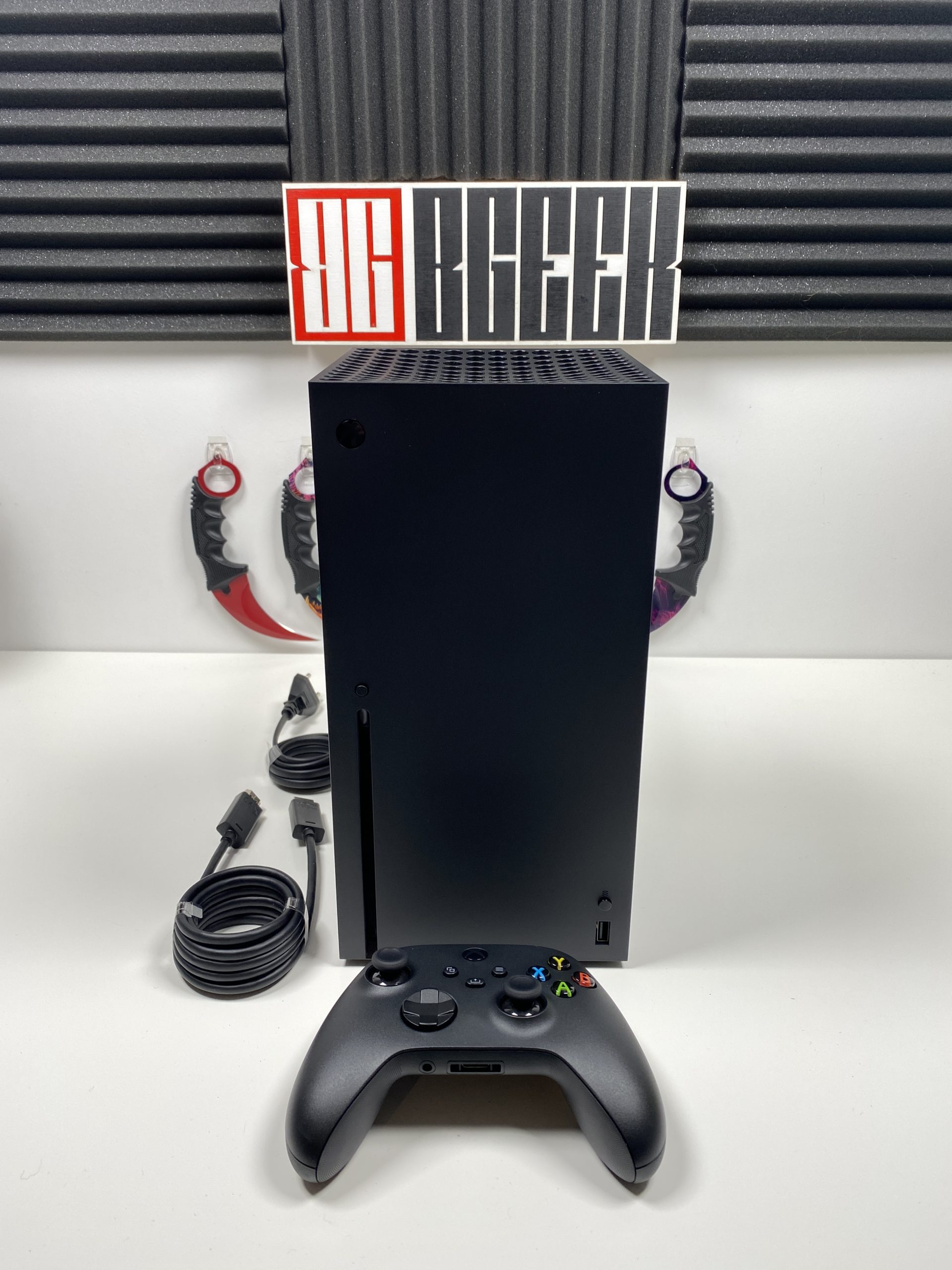 The Xbox Series S might be the better fit for your needs right now
I get that everyone would like to have the most powerful console as the crown piece of their setup. But you have to understand that supply restraints still make getting your hands on an Xbox Series X rather difficult, even so long after its release. Does that mean that you won't be able to play the latest and greatest? Hell nah. The Xbox Series S might be a little weaker but it runs all the new games without any hiccups and makes sure you still get to enjoy all the modern gaming perks, like Xbox Game Pass. Hear me out:
Smaller, quieter, cuter
The Series S might be a little weaker than its bigger sibling but it makes up for it in portability, as it's also a lot smaller than the Series X. The smaller form factor makes it easier to simply throw it in a backpack and take it with you when traveling so you're always ready to game, even on the go. The smaller footprint is achieved with the absence of a Blu-Ray drive and the giant heatsink that can be found on the Series X. You see, the Series S sports an underclocked chipset and therefore doesn't really need all that extra cooling power, and nobody uses discs anymore. We unboxed the Xbox Series S last year, so you can see for yourself how small it actually is.
I'm also a huge fan of the Series S design. That two-tone black and white, Stormtrooper look is absolutely iconic, and in contrast to the Xbox Series X, it looks good whether you place it standing up or laid down. The weirdest thing is that it's even quieter than the Series X, and has a vastly lower power consumption.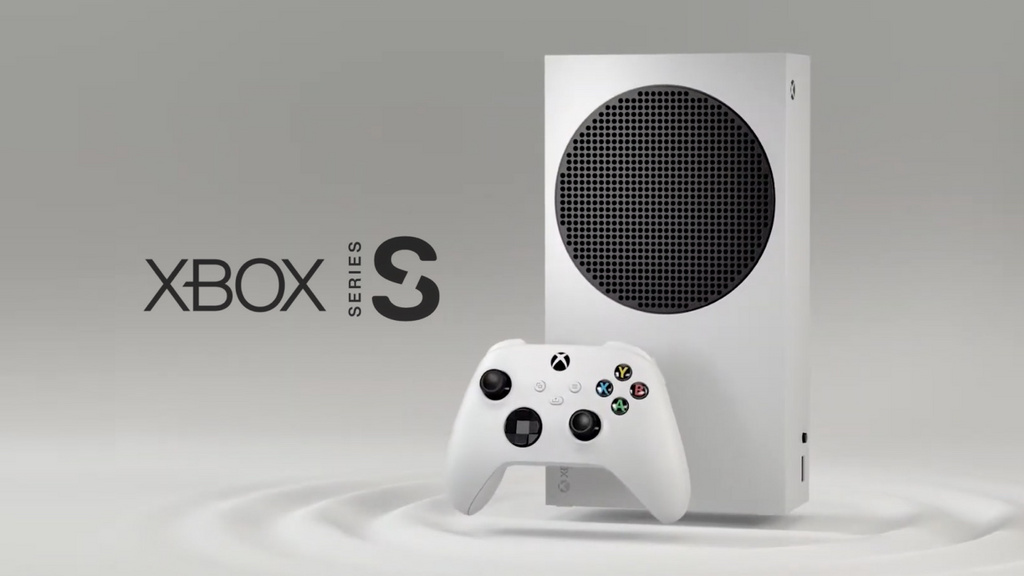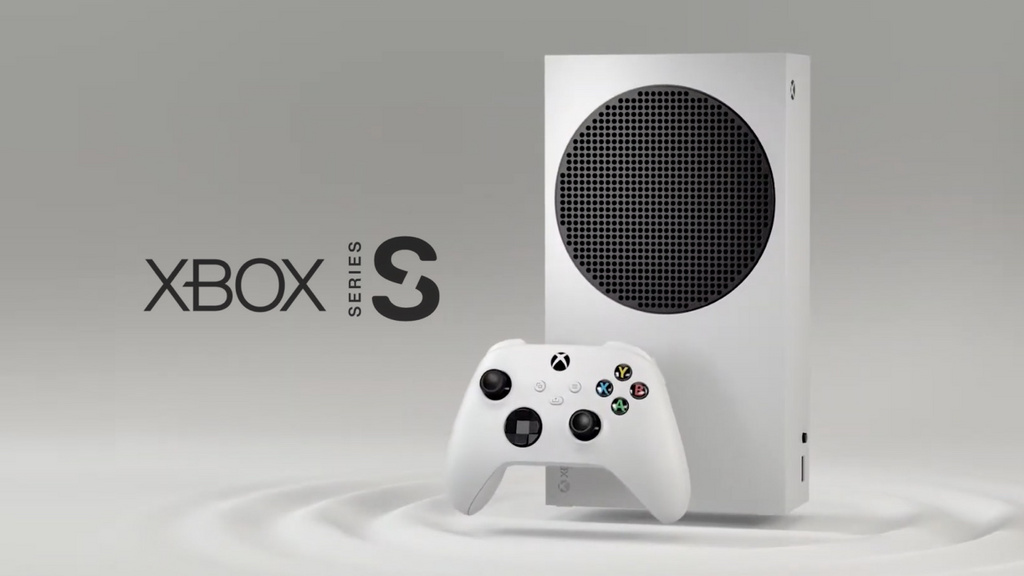 Isn't the Xbox Series S weaker?
Yes, it is. But that's not going to be a problem unless you're playing on a 4K big screen TV or gaming monitor. The Series S renders most games in 1080p or 1440p so they can run without hiccups at stable framerates. It can still upscale to 4K if you're using a screen with a higher native resolution, but it obviously won't look as good as the Series X's native 4K. However, if you're not using a high-resolution TV, it makes much more sense, financially, to buy a Series S.
It's easier to find as most stores have it always in stock, and it's the perfect solution for gamers on a tight budget. It's most suitable for high school or university students that have more time than money to spend and would rather invest their time playing their favorite games than checking console availability on online storefronts. At just €300, there's no console that offers better value for your money than the Xbox Series S.
Should I invest in the Xbox ecosystem?
So, you're having doubts about whether the Xbox consoles are the right ones for you. That's understandable, the PlayStation fanbase has grown much larger than the Xbox one in the PS4 era. Gaming companies, like mobile manufacturers, do everything in their power to make sure you don't switch sides when the following generation of consoles comes around. They lock you in with exclusive games, subscriptions and most importantly, your gaming friends. However, switching consoles today is much easier than ever before, and you have nothing to lose when switching consoles. Whether you had a PS4 and are thinking of jumping ship or you're just now investing in your first console, I firmly believe the Xbox consoles are the best choice for most gamers.
Sure, Sony and the PS4 absolutely dominated the previous generation of consoles. This generation looks very different though, with Microsoft bolstering the Xbox Game Studios brand and their first-party lineup with some of the biggest names in the gaming industry. And their biggest projects are just around the corner. Starfield is Bethesda's first new IP in 20 years and it's an open-world RPG about exploring space, releasing in November. STALKER 2: Heart of Chernobyl is the long-awaited fourth entry in the STALKER first-person shooter franchise, coming in December. Senua's Saga: Hellblade II is the sequel to the indie action horror game that took the world by storm in 2017. Avowed is a first-person fantasy RPG by pioneers of the role-playing genre Obsidian Games. And those are all Xbox console exclusives.
Microsoft has this generation of consoles on lock, and they managed that by securing a diverse portfolio of first-party titles. Sure, there might be more PlayStation exclusives as of right now, but we haven't really seen everything that Microsoft has planned for the Xbox Series X|S family of consoles. The games they have announced thus far is just the tip of the iceberg.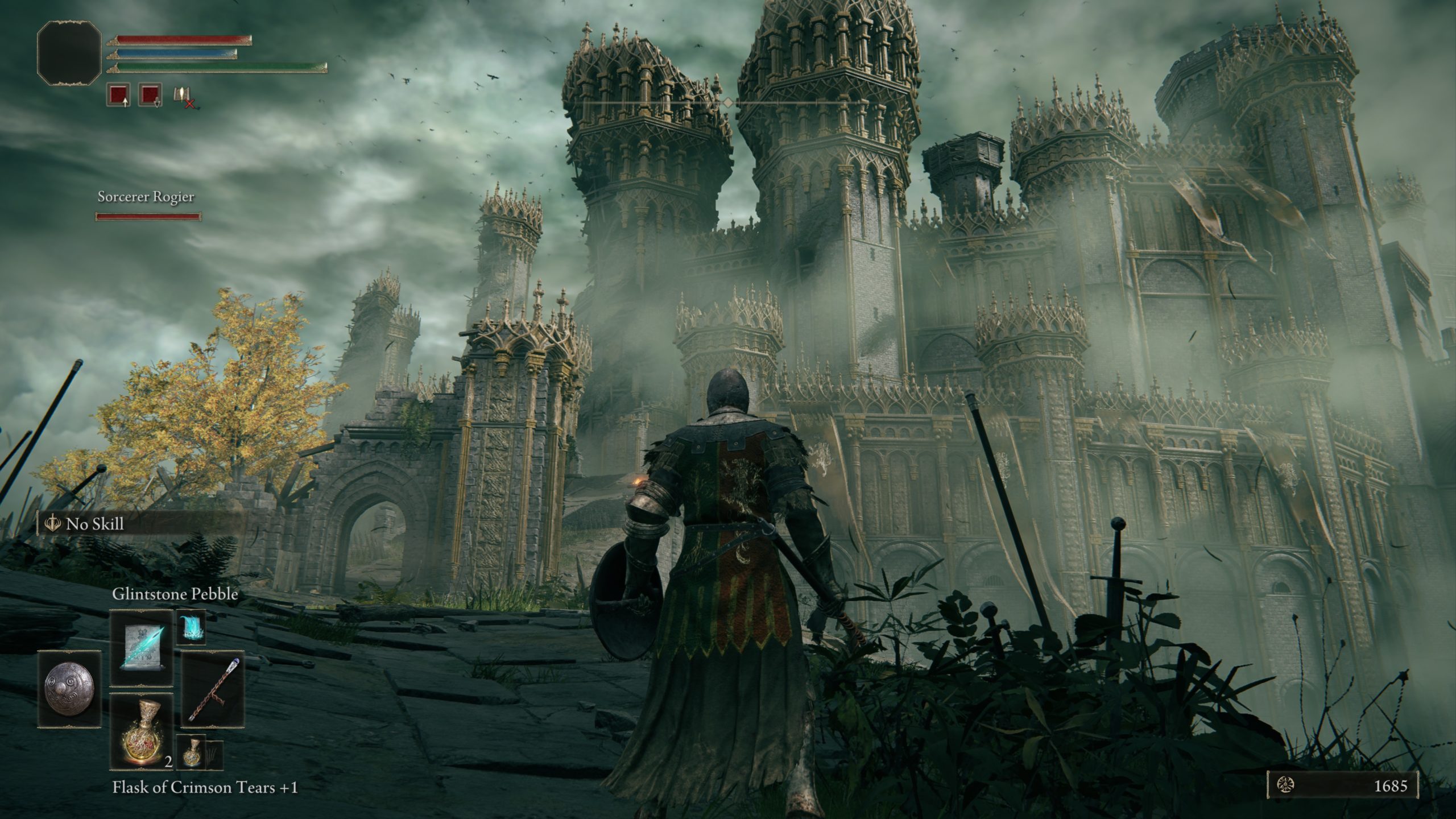 Xbox Game Pass is the best bang for your buck
We've said it countless times here at BGeek, but quite honestly, there's no better value for your money than the Xbox Game Pass subscription. With just €9.99/month you get access to about 200 games that you can download and play. And that number includes numerous Day One releases that are included in Game Pass, but the whole of Microsoft's first-party library. Yes, that means that all the announced games I listed above, are going to be on Game Pass as soon as they release.
By paying an extra €4/month, you upgrade to the Xbox Game Pass Ultimate tier, which gives you access to Xbox Live Gold and EA Play, as well as Xbox Game Pass for PC. We also found a neat little trick on how to get Xbox Game Pass Ultimate for cheaper!
Which next-gen console is the best for me?
We'll keep this conclusion short and sweet. If you're an enthusiast that is not willing to compromise on your gaming experience, the Xbox Series X definitely suits you the best. It offers the best performance out of all the new consoles, a sleek design, and the best controller in the business.
If on the other hand, you want to step up your gaming experience right away, the Xbox Series S is the only way to go, with it being the only console to be constantly in stock. It offers pretty much every feature you might need, plus the smallest form factor out of all the new consoles, so you can take it with you everywhere. It's also the cheapest one, so you save a lot of money by getting the Xbox Series S.
You can order your new Xbox console now from BGeek partner Smartoys.be. Couple that with an Xbox Game Pass subscription and you're all set! If you're looking to enhance your gaming setup with a new headset to match your new console, the SteelSeries Arctis 9X and the Astro A40 TR are two of the best gaming headsets on the market right now!