Japanese culture in Greece is… severely underrated. Despite the fact that anime and manga have managed to become a hot topic in geeky culture internationally, especially in recent years, Greece finds itself lagging somewhat behind. Anime and manga are not taboo by any means, however. There's a very active community with over 32 thousand members on Facebook. Even so, it's still far from growing into the mainstream.
For this reason, you wouldn't expect to find people versed in Japanese art form. Especially at a high level. And yet, we were pleasantly surprised. The Greek community hides a lot of talent. And Odysseas Theodoratos, better known as Mangaka Ody, is undoubtedly one of the best in the field. He is only 21 years old and is about to release his first professional work, "Tomahawk Angel", exclusively on Webtoon.
In reality, however, Odysseas has been writing and designing manga for several years. His first project, Subject Zero, was released in 2018 and came in second place in Weekly Shōnen Magazine's amateur creators competition. A year later, his next work, After Darkness, was awarded at Shounen Shoujo's monthly Manga Awards. At the end of 2018, Mangaka Ody found himself among the finalists of the Kyoto International Manga Contest, with his next project, UPIR. Thanks to his distinctions, Odysseas rose in popularity and so far has gathered more than 60 thousand followers on Instagram. People are starting to notice he's crafting high-quality stories. Recently, thanks to the help of r/PewDiePieSubmissions, Felix agreed to make a guest appearance as BeastMaster64 on Tomahawk Angel. That's no small feat.
As you might already know, we love seeing ambitious artists (or PC builders more recently) make their dreams come true. We want to do our part and be of help on the road to their success, no matter how small our contribution may be. When we stumbled upon Odysseas, I immediately knew that we needed to learn more about his work. We reached out to schedule an interview, and as it turns out, Odysseas is as down-to-earth as he seems on social media. Despite his success, he's a really chill dude, and we would have loved our interview to be face-to-face. Due to COVID-19 restrictions which were still fully in place in Greece at the time, that was not possible.
---
Let's get to know Mangaka Ody:
Tell us some things about yourself, Odysseas. What was it that made you start designing and sharing your work with the world? When did you become 'Mangaka Ody'?
Painting has always been a part of my life, it was what I knew how to do best. At 16, I started designing manga. That's when I decided to keep the nickname "Mangaka Ody", because it was easier for people to remember.
How old were you when you started drawing? Have you taken design classes or are you self-taught? Is manga design a professional perspective for you or is it just a hobby/means of expression?
In general, I started painting and drawing since I was 4 years old. I took painting classes when I was six and went to art school. However, my skills did not improve much… At the age of 16, I discovered manga. I immediately knew that this was what I wanted to do for the rest of my life. When I graduated from school, I attended a college course for comics design, but I only stayed there for a month. The professor in charge of the course would not let me work on my manga even though I was consistently handing in all the work he assigned us.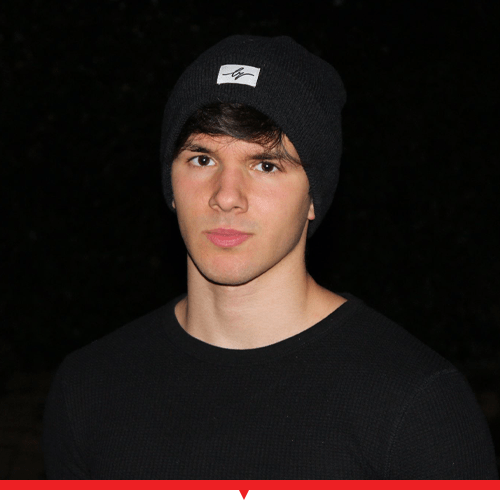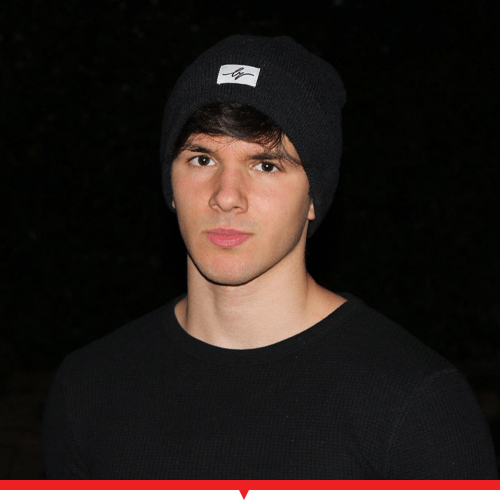 What goals have you set for yourself in the immediate and distant future? Are you happy with the response to your work so far?
For the distant future, I'd like for Tomahawk Angel to receive an anime series or get a live-action adaptation on Netflix. For the nearer future, I want to try and make my Manga one of the most popular Webtoons. So far I think the response is very positive! People like my work.
---
About Tomahawk Angel:
Your first major project, Tomahawk Angel, will be released soon. What is your vision for this project?
On May 25, 2021, I plan to publish Tomahawk Angel [exclusively] on Webtoon. I am very dedicated to this project. There's no Plan B. I want it to become one of the most popular manga in the world. I know this is very difficult, but that's what I'm aiming for, and I'm prepared to put in as much effort as needed!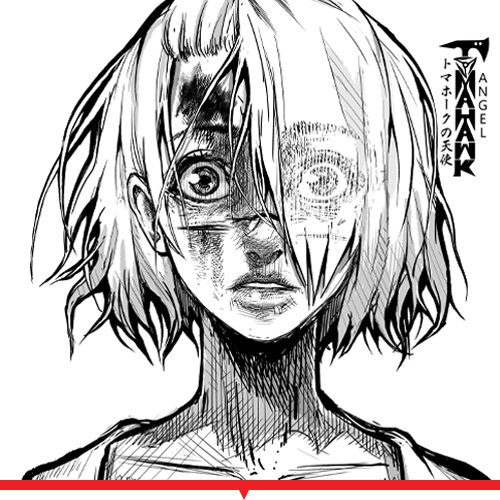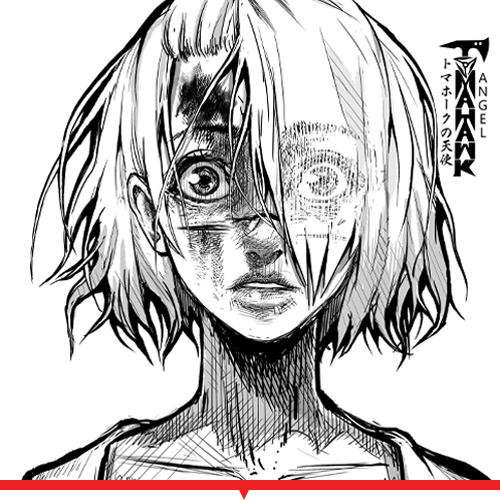 With Tomahawk Angel, are you aiming to get specific messages across or to create a world in which the reader can easily immerse themselves? Which of the two is more important to you?
Global warming, [the] depletion of natural resources, [the] extinction of marine fauna, and finally, [the] the collapse of human society as a whole, are all things that threaten the human species. I want to depict what would happen to our world if all these things end up happening. Also, because I want to make things even more difficult for humanity, Tomahawk Angel will also feature various monsters. In combination with all this, I have made sure the story very easy to follow!
Are the characters based on real people or are they entirely fictional? Do you prefer to write stories that stem from your own experiences, or do you find it more creative to create based on your imagination?
The characters are purely fictional, and the story is not based on events from my personal experience. Instead, I write about what I would like to see happen. That is, anything I can imagine and find interesting. Imagination has no limits and neither will Tomahawk Angel!
Tomahawk Angel will only be released in English, despite the fact that you are from Greece. What led you to make this choice? Do you think that a release in Greek would put a limit on your audience? Is Greece ready to appreciate a high-quality story in the manga format?
The reason the Tomahawk Angel will be released in English is because the audience that can read it in English is much, much larger than the audience that can read Greek. Also, a significant part of the Greek audience can read English, so I do not think I need to release Tomahawk Angel in Greek too.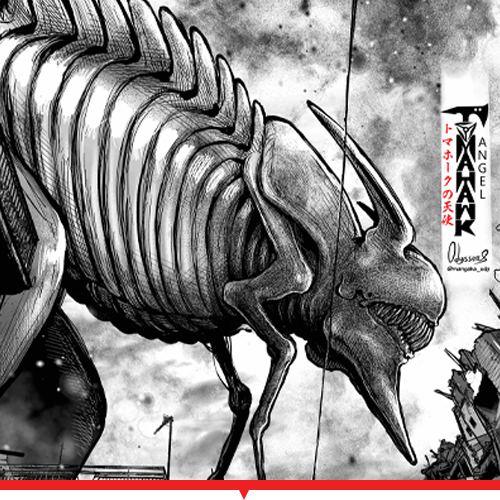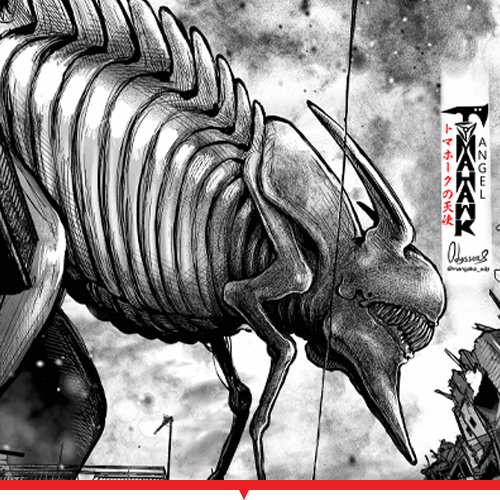 Would you be interested in a print edition at a later stage? Are publishers ready to invest in independent artists like you, both in Greece and internationally? Do you think manga could have an active consumer audience in Greece?
The printed version of the Tomahawk Angel will be available when more than enough chapters of the story have been published on Webtoon! I intend to undertake the production of the printed version of the book myself. However, I would very much like a publishing house to invest in Tomahawk Angel. I believe that manga definitely has an active consumer audience in Greece, but certainly not as large as abroad.
---
Of course, we could not stop here. Being a manga artist, appealing to an audience that is not used to appreciating this kind of work is a difficult affair. We assumed you would like to learn more about the world of indie manga design. And just because we wanted to know more too, we could not stop with the questions. Odysseas gladly talked to us about his artistic influences and his taste in anime.
In recent years, anime/manga have been rising in popularity, gaining a larger audience and gradually becoming part of the general 'pop culture', especially in Gen Z audiences. Did that influence your choice to start creating manga? Do you think the public is now more 'ready' to embrace emerging artists like you?
When I started designing manga I knew nothing about this art form. I did not know if it was popular or if I could make a living doing it. I just really liked it. Although I was scared, that was the only reason I started doing what I do. However, I now know that a manga artist can be very successful, [as] manga and anime have now become part of today's culture.
Which mangaka is the biggest influence on your art/storytelling style? What makes them special for you?
The biggest influence on my style is definitely Sui Ishida's Tokyo Ghoul. What made me fall in love with Tokyo Ghoul was the anime show, but when I discovered the manga I was speechless. Then I thought that I should get as good [as Ishida] at painting.

What traits do you think a character needs in order to be considered 'well-written'? What brings a fictional world to life? How important are these two to a mangaka?
A well-written character in my opinion should have a dark side and a light side. No one is simply good or bad. Each character has their own reasons that will make them act accordingly. Everyone's actions and reactions are what makes each character unique in a story.
Aside from the characters, the world in which the story takes place, however imaginative it may be, needs to be believable. That is, [it needs] to give the impression that perhaps in a parallel universe this world with these characters could indeed exist. Without unique characters or a world that seems plausible, the history will fail.
What is your favourite anime/manga genre? Which do you think is the easiest genre to fall in love with for someone who is just starting out in anime/manga?
My favourite genre is romance and apocalyptic and post-apocalyptic fiction. If someone is new to anime/manga, it's difficult to say which of all the genres would appeal to them the most. It depends on everyone's taste.
Lately, the western world is getting more and more involved with Japanese culture. Netflix, for example, has invested in the production of multiple anime shows/movies. Do you think that the western world's greater involvement with anime culture is a risk of altering the special Japanese flair, or is it something welcome?
Because of this, non-Japanese artists now have more chances to succeed, and I think that is a very positive thing. The art is and always will be Japanese and I think that artists from the western world are very lucky that now more doors are open for them to get invested in something so beautiful. The more consumers and artists enter the world of manga/anime, the merrier. The Japanese culture does not change, it just grows.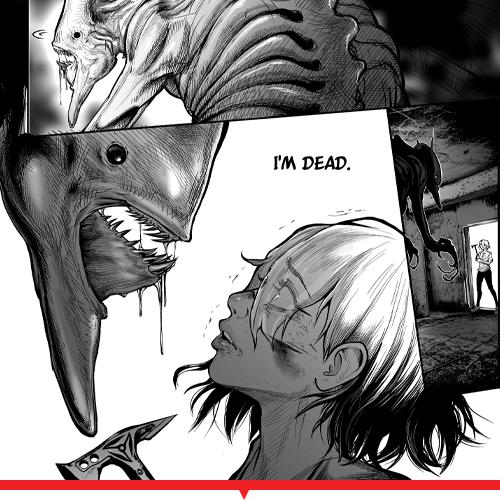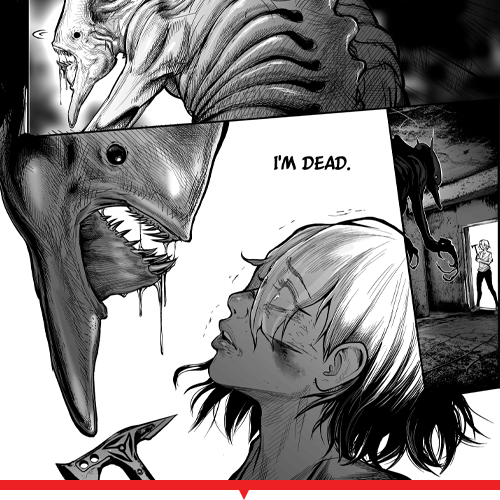 ---
There are only a few days left until Tomahawk Angel's official release. We will stay in touch with Odysseas and create showcases of the first and subsequent chapters, as part of BWeeb. Until then, you can take a look at his previous projects at MediBang.
Aside from the award-winning After Darkness and Subject Zero, which act as perfect showcase for his talent, Odysseas has teamed up with author Liam Gray to co-create XENOTYPE: PURSUIT and X-ROADS: STRIVE. Finally, you can follow Mangaka Ody on Instagram to receive daily updates on Tomahawk Angel.
Odysseas is a special case of an artist. Despite the distinctions his projects have received, he is very humble and gives the impression that he genuinely appreciates the reactions of the audience to his work. Creating something that is difficult for people to appreciate in the country you are in is quite the ambition. But this goes to show that situation he finds himself in does not frighten him, and he is ready to overcome the odds. That's inspiring, to say the least.
The manga market in Greece is not well-developed for many reasons. It's considered somewhat niche as a hobby and has not become mainstream in the country yet. Of course, this is not so much the public's fault. How many times have you stumbled upon a manga in Greek? It is a bit difficult to develop an audience when there is no content to consume. Odysseas' decision to release Tomahawk Angel only in English is therefore entirely justified. If the level of Tomahawk Angel is indicative of what we could see from Greek artists if the audience was more welcoming… damn, y'all are missing out big time.